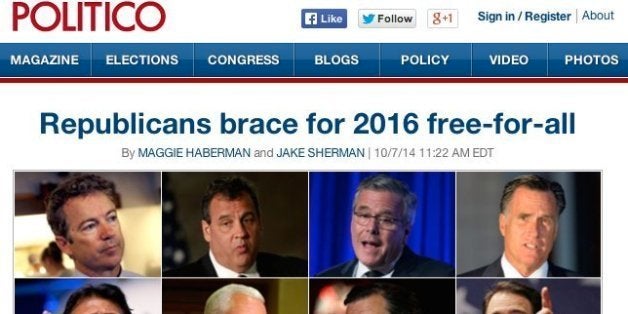 NEW YORK -– The past month has been especially eventful at Politico, with the news organization announcing a new editor, losing an executive editor, hiring another executive editor, planning a new policy venture, launching another and gearing up for a European expansion.
Given all those changes, management understandably brought together the full staff on Tuesday afternoon at The Hamilton restaurant in Washington for a discussion titled, "Politico Presents: Where we are and where we're going."

Editor-in-chief John Harris, chief executive Jim VandeHei and publisher Robert Allbritton spoke about the Brussels-based Politico Europe, sources with knowledge of the meeting told The Huffington Post. New editor Susan Glasser addressed changes in the main Politico newsroom, which she's now running day-to-day.
Glasser announced that Politico Magazine deputy editor Blake Hounshell was being promoted to editorial director for digital, and she unveiled a redesigned homepage. She also spoke about better integrating web design into story production going forward.
Peter Cannellos, who was hired Monday as executive editor, and Michael Grunwald, who joined Tuesday from Time to become a senior staff writer for the magazine, were introduced to their new colleagues.
The meeting is expected to last until 6 p.m.
Popular in the Community