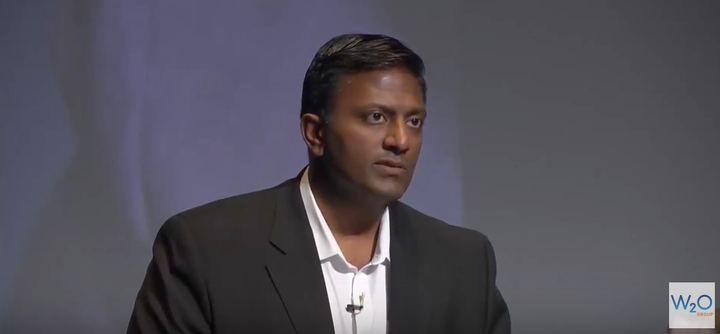 Politico executive Peter Cherukuri is leaving the company to become president and chief innovation officer for growing tech startup incubator 1776.
A highly regarded media executive, Cherukuri served as executive vice president for audience solutions and president of brand journalism studio Politico Focus. He previously held management positions at The Huffington Post and Roll Call, worked in the past with 1776, and served on the boards of the National Press Foundation, the West Virginia University Reed College of Media and the Close-Up Foundation.
"We're thrilled to have Peter joining our team this fall," 1776 CEO Donna Harris said in a statement to HuffPost. "Given his experiences at the forefront of new media and in all he's achieved in the political information industry, he's uniquely qualified to build our intelligence and insights platform and help lead our team. We've worked closely with him for years and are excited to have him on board."
Cherukuri declined to comment. A Politico spokesman did not immediately respond to a request for comment.
Cherukuri is the latest in a string of high-level departures this year at Politico, which is going through a transition both at the top of the newsroom and in the editorial ranks.
CEO and co-founder Jim VandeHei left in April to launch a new company with chief White House correspondent and "Playbook" creator Mike Allen, who officially departs after the election.
Chief operating officer Kim Kingsley and chief revenue officer Roy Schwartz, two key figures throughout the company's nine-year trajectory, left along with VandeHei. Top newsroom editor Susan Glasser plans to move to Israel after the election, where she'll join her husband, New York Times Jerusalem bureau chief Peter Baker.
CORRECTION: A previous version of this story incorrectly stated Cherukuri was on the board of 1776.
Related
Popular in the Community