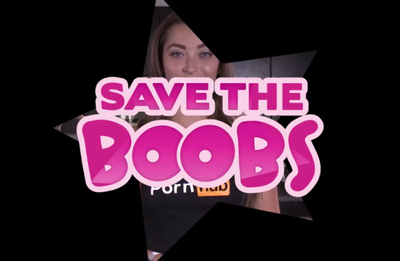 Chances are there's a conservative politician under your bed or on your favorite news show screaming that sex, and the sex industry, are the cause of moral decay.
In April, reporters jumped all over GOP loser Ted Cruz's vehemently anti-dildo and anti-masturbation track record from back when he was solicitor general in Texas. The reports positioned this as scandalous but the war on dildos is one that politicians in Texas have waged for a while. For instance, until 2008 Title 9 §43.23(7) of the state's Penal Code dictated, among other sex-related things, that no household could own more than six dildos. Why Texas residents can only have six dildos in their house but can elect as many as they want to the upper and lower houses of the Texas legislature or Governor's Mansion remains a mystery.
What media isn't so keen on reporting are the real reasons why Cruz and other politicians are freaked out about the sex industry. It's partly because citizen-organized political protest and social action scare the bejesus out of politicians, and the sex toy and pornography industries sometimes play an effective role in each. Following are a few examples:
First up is dildos-against-domestic-terrorism. Earlier this year, the armed posse that occupied a wildlife refuge in Oregon put out an SOS to sympathizers for food and supplies. Instead of food, people sent them sex toys and even a 55-gallon drum of Passion Lubricant - a less-than-subtle way of saying "screw off." One of those Oregon occupiers, also known for his anti-Muslim rallies in Arizona and his "Fuck Islam" t-shirt, responded with a video on Facebook where he stated "It was really mind-blowing to me that people would actually spend their money ... on all this hateful stuff to send out to us." Interesting.
Dildos-as-protest aren't limited to America. A few years ago, a remote controlled flying dildo interrupted a Russian press conference as a means of protest. Whether it was to protest Vladimir Putin's treatment of Garry Kasparov, an outspoken Putin critic, or it was to protest Garry Kasparov for being anti-Kremlin is really hard to tell, but the meaning was probably clear to the people in the room who knew what the press conference was about. Either way, the video of the flying dildo is hard to forget and has a great climax. Other foreign politicians have also gotten dildo treatments, like National MP Steven Joyce of New Zealand, who recently had one thrown in his face for "raping [New Zealand's] sovereignty."
Sometimes dildos are used to raise social awareness rather than to protest politics. In New York City's Union Square there was a Dildo War to raise awareness of HIV and STDs. The organizers also passed out 10,000 condoms and other safer sex information to the thousands of warriors that showed up to slap each other with dildos. Its effectiveness as a form of public protest can't be quantified, but watching some highlights is rather memorable. The images aren't really up any politician's alley.
Back in Ted Cruz's Texas, university students are using dildo power to protest a new state law that essentially lets people walk around campuses with guns. The law goes into effect in August of 2016, and some 3,000 students have already signed up to strap dildos on their book bags when the law is enacted.
"The State of Texas has decided that it is not at all obnoxious to allow deadly concealed weapons in classrooms, however it does have strict rules about free sexual expression, to protect your innocence," wrote a student at the University of Texas at Austin. "You would receive a citation for taking a dildo to class before you would get in trouble for taking a gun to class. Heaven forbid the penis," she added.
And it would be remiss not to mention that the dildo can be wildly misconstrued by the ill informed, which brings even more attention to the issue that the toys are promoting. A memorable example was CNN's confusion over a confederate flag being displayed at London Pride. While the flag does give off a confederate vibe, the only thing vibrating on the flag is its design comprised of dildo images. Without the dildo flag, how would that person who watches CNN even know that there's a London Pride?
Do you ever need more proof that Red States can be a little hypocritical? Look at the geographical sales data on dildo fanatics.
Most sex toy purchases are made in Red States. The top 10 consumers of sex toys include Wyoming, Alaska, North Dakota, Montana, Vermont, New Hampshire, Main, West Virginia, Idaho and South Dakota (in that order). Only the three New England states in that list are (sometimes) considered Blue States. They fall into another category, one of having disproportionately low populations. Low population density is also a driving force in sex toy purchases, with Alaska being #1 per capita.
Mississippi, another Red State, reportedly buys the most anal-specific toys per capita. Since Mississippi also has the highest rate of obesity ... well, let's not think about that too hard. Dildo-happy Red States also have the highest rates of bestiality, but let's not think about that too hard either. One can only hope that sheep enjoy dildos, too.
Economically, sex toys translate into a $15 billion industry across our 50 states and it turns out that women generally comprise the majority of people making sex toy purchases. Married women and women in relationships make up 78% of that group. While that might lead some to the conclusion that married and dating women are sexually frustrated, 48% of those couples use sex toys together. Some sex therapists claim that couples with a toy chest are more likely to have fulfilling, longer-lasting relationships.
The sex industry is more than toys, of course, and pornography statistics tell us even more about America. Red States tend to be the largest consumers of porn, with Mormon-dominated Utah coming in at number one. (Utah Governor Gary Herbert declared in April that porn is a "public health hazard".) To keep things square with the Lord, however, not much porn gets sold on Sundays. And on a semi-related note, states that oppose gay marriage purchase more porn than any of the others.
To the mortification of most politicians, the money generated by porn has a role in positive social impact - on issues like health and the environment. Adam and Eve, the largest retailer of porn and sex toys, funds organizations that address issues such as population growth, disease control and sex education in developing countries. Pornhub, a successful streaming video platform for pornography, has had several social impact campaigns. For breast cancer awareness month, they promised to donate a penny for every three videos viewed that had keyword identifiers along the lines of "big tits" and "small tits." With 75 million tit movie views, that added up to $24,000, and then the corporation kicked in enough to make the donation $75,000. Some charities rejected the funds, but ultimately Pornhub found some takers, including a group called "Cancer Sucks."
To raise environmental awareness, they had a similar campaign called "Pornhub Gives America Wood." For this initiative, they planted a tree for every 100 clicks on in their "big dick" video category. Anti-porn groups most likely pray that Pornhub at least planted each of those trees next to a bush.
*Sex toys can be used for political protest
*Sex toys help men and women enjoy better relationships than praying does
*The sex toy industry accounts for $15 billion of the GNP and one distributor alone sells about 60,000 batteries per year
*Conservatives' dirty secret is that they purchase more anal toys and watch more pornography
*Profits from pornography are used to help cancer research and the environment.
So, why is Congress terrified? Clearly, some of them have a stick stuck somewhere in their person and can't figure out how to get it out.
Support HuffPost
The Stakes Have Never Been Higher
Related
Popular in the Community