WASHINGTON, Feb 24 (Reuters) - A large majority of Americans favor mandatory vaccinations of children, a Reuters/Ipsos poll showed on Tuesday, apparently unswayed by some senior Republicans who have raised fears the medical shots could lead to autism.
Seventy-eight percent of respondents in the online survey said all children should be vaccinated unless there is a direct health risk to them from vaccination.
Only 13 percent opposed vaccinations.
"The numbers are absolutely overwhelming in favor of vaccinations with a consistent minority in opposition," said Ipsos pollster Julia Clarke.
Republican Senator Rand Paul, an ophthalmologist and potential 2016 presidential candidate, this month revived a long-running controversy over vaccinations when he said he had heard of instances where vaccines caused mental disorders.
New Jersey Governor Chris Christie, another possible Republican presidential hopeful, said parents needed a "measure of choice." But his spokesman later said the governor believed kids should be vaccinated against measles.
The disease was declared eliminated from the United States in 2000, but a measles outbreak that began in California in December has shone a spotlight on an anti-vaccination movement based mostly in California and the Pacific Northwest.
Theories of a link between vaccines and autism have led some parents to refuse to have their children inoculated, even after those theories have been debunked.
The Reuters-Ipsos poll showed the number of people opposed to vaccinations was significantly higher in the Far West, at 17 percent, than anywhere else in the country.
"It's to do with the no-vaccination movement possibly originating there like an epicenter," Clarke said.
The data also suggests support for not vaccinating children "does appear to be correlated with what I'd call libertarian or anti-authority tendencies and sentiment," Clarke said. That support tends to be from people who lean more toward the Republican or Tea Party but are much more likely to identify themselves as independent, she said.
Older people are clearly more supportive of vaccinations than younger people, the survey showed.
Overall, 71 percent of Americans think public schools should be allowed to suspend unvaccinated children when there is a major disease outbreak.
Forty-two percent said a politician's position on vaccinations would have a major impact on whether they voted for him or her. Thirty-five percent said it would not.
Asked whether parents should be allowed to choose whether to vaccinate their children, 38 percent backed that idea while 44 percent opposed it.
A sample of 6,012 Americans over 18 years old were interviewed online for the survey between February 4-23.
The precision of Reuters/Ipsos online polls is measured using a credibility interval. In this case, the poll has a credibility interval of plus or minus 1.4 percentage points. (Editing by John Whitesides and David Gregorio)

Before You Go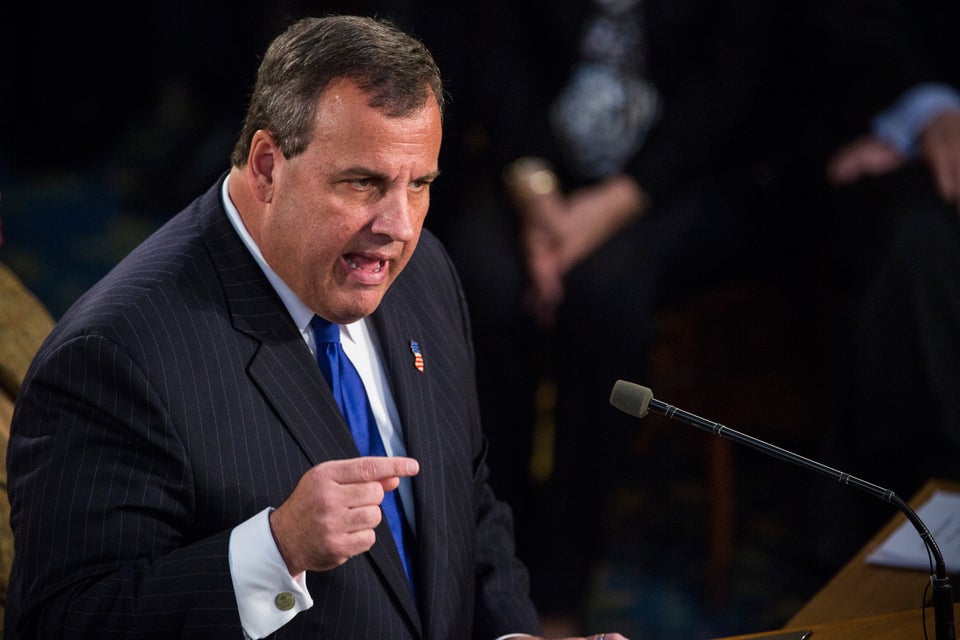 Where Politicians Stand On Vaccinations
Popular in the Community