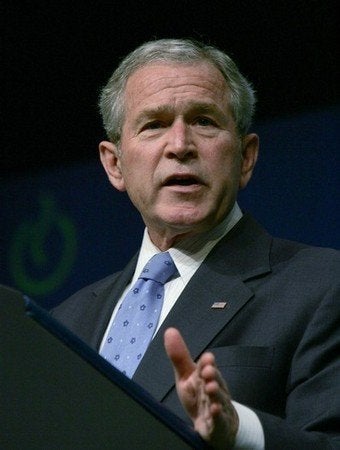 When he left office in January, 31 percent of American's viewed him positively. That number has now dropped to 26 percent.
President Barack Obama, meanwhile, is more popular than the past two presidents at this point during their first terms.
According to the poll, 61 percent approve of Obama's job -- that's compared with George W. Bush's 56 percent and Bill Clinton's 52 percent at this same juncture in their presidencies.

Also, 64 percent view Obama favorably versus 23 percent who see him in a negative light -- once again, higher than Bush's and Clinton's scores on this question.
Additionally, 64 percent of Americans also "feel more hopeful about the direction of the country with Obama in office," and a full 59 percent feel he has accomplished a "great deal" or a "fair amount."
Popular in the Community