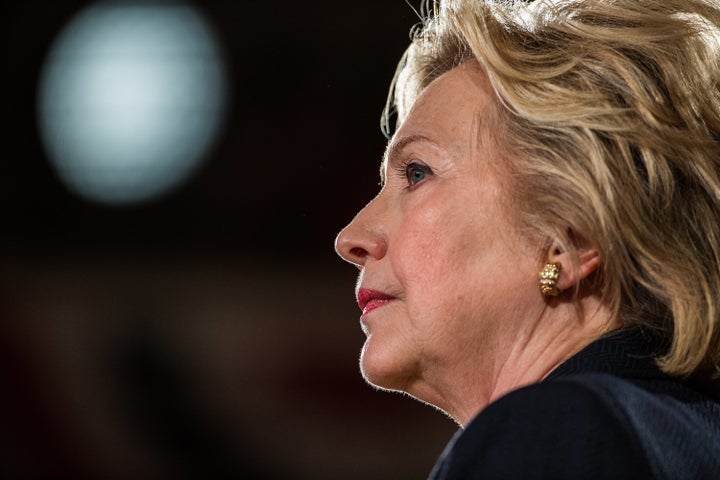 Donald Trump has recently been gaining ground in the latest polls at both the national and state level, suggesting that the email scandal plaguing Hillary Clinton has not left her unscathed. However, when polls ask voters who they think will win the election rather than whom they plan to vote for, people overwhelmingly believe Clinton will prevail.
If the predictive capacity of the "expectations question" is as accurate as it has been in previous years, Clinton is poised to win this election. In fact, she currently polls better than President Barack Obama did against Mitt Romney and John McCain at this point in 2012 and 2008, on both whom voters expect to win and whom they plan to cast their ballot for.
Questions that measure voter expectations are often more accurate at predicting a winner than asking people which candidate they will vote for. These questions typically read along the lines of, "Regardless of who you are voting for, who do you think will win the election?" When asked to provide objective expectations as opposed to subjective intent, respondents must evaluate a wider variety of preferences than simply their own.
As for which candidate voters think will prevail in November, Clinton utterly eclipses Trump. According to every pollster who has tracked this question over the past month (YouGov/Economist, NBC/SurveyMonkey, Suffolk University, CNN/ORC, CBS), Clinton wins by a margin ranging from 16 to 28 percentage points ― and this lead has been sustained over the entire course of the general election.
On the intent question ("Who are you voting for?"), the HuffPost Pollster model, which aggregates all publicly available polling data, shows a much tighter race. Clinton only leads by a 3-point margin.
Looking back on the last three presidential elections, the expectations question predicted the overall outcome much more accurately than the intent question in nearly every poll who asked it in months leading up to the election. At this stage in the 2012 election, Obama led Romney by an average of 25 points on the expectations question, according to polls from YouGov/Economist, Suffolk, Gallup, CNN/ORC, ABC/Washington Post and Pew. The voter intent question indicated a much closer race ― Romney and Obama were within 1 point of each other. The same pattern holds in both the 2008 and 2004 races.
The merit of the expectations question has been researched extensively by David Rothschild and Justin Wolfers, who argue that asking people whom they expect will win instead of whom they prefer "grabs a much larger slice of people's experience and knowledge, including a whole range of idiosyncratic facts" that are otherwise impossible to quantify. In this sense, voters are prompted to make a projection based on their cumulative experiences, which typically produces a more accurate prediction than a singular vote can.
The expectations question also reveals something about our own beliefs: We're influenced by the way we perceive other people think.
In other words, people are more likely to vote for the candidate they think will win because of a "bandwagoning effect" ― or the idea that individuals will vote for a candidate that they believe others are voting for.
The implications of these findings for the 2016 election are clear: For one, polling indicates that people overwhelmingly believe Clinton will win the election. (And recent history shows that's an accurate prediction.) Also, the overarching perception that Clinton is going to win could also garner her more votes among undecided voters in the fall.
Popular in the Community