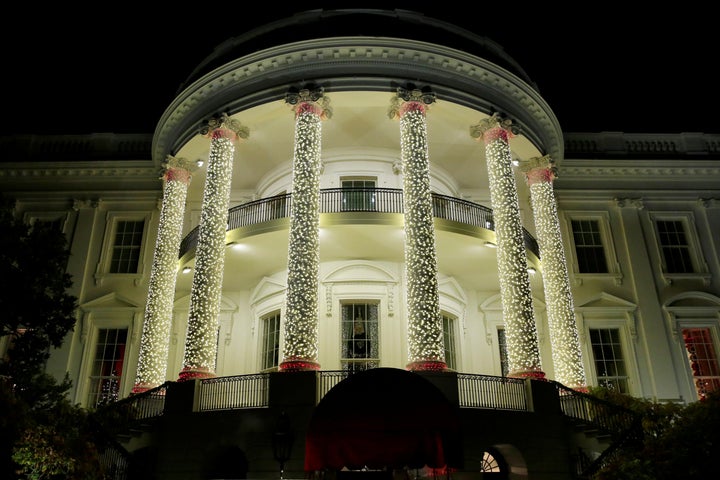 Americans, particularly those who voted for Donald Trump, are skeptical of civil service workers and the concept that expertise is an asset for government work, according to the results of a new HuffPost/YouGov survey.
While 43 percent say they have at least a fair amount of trust in civil service employees who run federal government departments and agencies, 45 percent say they trust those employees not very much or not at all. Only about a third of Trump voters report trusting the civil service, compared with 64 percent who do not.
A 53 percent majority of the public, including 71 percent of Trump voters, agree that "Everyday Americans understand what the government should do better than the so-called 'experts.'" Thirty-six percent of those who voted for Hillary Clinton, and 55 percent of Americans who did not vote in this year's election, feel the same way.
"Government is like any other profession ― it requires expertise," Norman Eisen, a former ambassador who worked on President Barack Obama's White House transition team, told HuffPost. "I don't think you'd want that gang, if they had a similar lack of expertise in surgery, operating on you with that level of comparable medical experience. And the same is true in government."
Americans agree, to some extent. Fifty-one percent, including a majority of Trump voters and Clinton voters, say it's more important that civil servants in charge of government departments and agencies have "the right education and experience." Just 27 percent say it's more important to have people who "can bring about change."
But respondents don't necessarily believe "the right experience" means government experience.
Although 39 percent want Trump to appoint people who have experience working in government, 24 percent would prefer he nominate people without previous government experience, and 38 percent were unsure or say it doesn't matter to them. Trump voters say by a 32-point margin ― 49 percent to 17 percent ― that they'd prefer to see him appoint people who have not previously worked for the government.
Forty-one percent of Americans say that the people Trump has selected for political appointments so far have been mostly more knowledgeable than the president-elect himself, with 9 percent saying that they've been less knowledgeable, and 26 percent that they've been about equally as knowledgeable. A 63 percent majority of Trump voters say his picks so far have been more knowledgeable than he is.
The HuffPost/YouGov poll consisted of 1,000 completed interviews conducted Dec. 3 to Dec. 5 among U.S. adults, using a sample selected from YouGov's opt-in online panel to match the demographics and other characteristics of the adult U.S. population.
The Huffington Post has teamed up with YouGov to conduct daily opinion polls.You can learn more about this project and take part in YouGov's nationally representative opinion polling. Data from all HuffPost/YouGov polls can be found here. More details on the polls' methodology are available here.
Most surveys report a margin of error that represents some, but not all, potential survey errors. YouGov's reports include a model-based margin of error, which rests on a specific set of statistical assumptions about the selected sample, rather than the standard methodology for random probability sampling. If these assumptions are wrong, the model-based margin of error may also be inaccurate. Click here for a more detailed explanation of the model-based margin of error.
Support HuffPost
The Stakes Have Never Been Higher
Popular in the Community