The presumptive GOP nominee has repeatedly lashed out against Gonzalo Curiel, the federal judge overseeing a lawsuit brought against the for-profit Trump University.
"We're building a wall between here and Mexico," Trump told CNN last week, insinuating that the Indiana-born judge was biased due to his Mexican heritage. "The answer is, he is giving us very unfair rulings -- rulings that people can't even believe."
"Claiming a person can't do their job because of their race is sort of like the textbook definition of a racist comment," Ryan said on Tuesday, before clarifying that he still supports Trump's presidential bid.
Trump's argument doesn't make much sense to the American public, either.
Just 9 percent think that "a federal judge who is a native-born American citizen but has Mexican ancestry" would be incapable of running fair proceedings in a class-action lawsuit, YouGov found.
A 57 percent majority of Americans think Trump was wrong to complain against the judge, while just 20 percent think he was in the right. Democrats and independents broadly believe that the businessman is wrong, while Republicans are close to evenly split.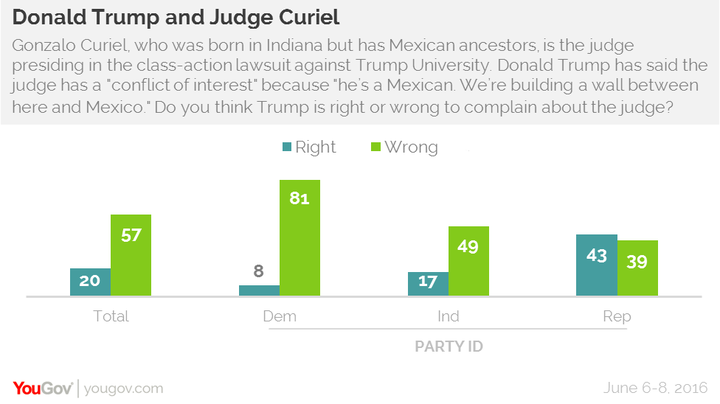 A smaller majority, 51 percent, say that Trump's comments were not only wrong, but racist.
But while Democrats and independents are about as likely to call Trump's statements racist as they are to say that they were wrong, those in the GOP are far more reluctant to take a harsher stance. Fewer than a quarter of Republicans say the remarks constituted racism.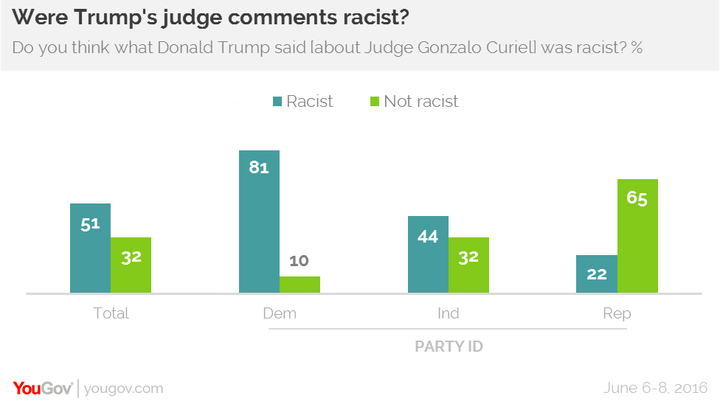 The backlash against Trump's comments was sufficient enough to nudge the reality TV personality into backtracking slightly, claiming that his comments "have been misconstrued as a categorical attack against people of Mexican heritage." It's less clear, however, what electoral impact the remarks will have.
The broader story about Trump's lawsuit has largely failed to garner much interest among Americans. Just 27 percent say they've heard a lot about the lawsuit against Trump University, YouGov found. Independents and Republicans were the least likely to pay attention, while Democrats -- who generally don't need new reasons to dislike Trump -- were the most tuned in.
The YouGov poll consisted of 1,000 completed interviews conducted June 6-8 among U.S. adults, using a sample selected from YouGov's opt-in online panel to match the demographics and other characteristics of the adult U.S. population.
Most surveys report a margin of error that represents some, but not all, potential survey errors. YouGov's reports include a model-based margin of error, which rests on a specific set of statistical assumptions about the selected sample, rather than the standard methodology for random probability sampling. If these assumptions are wrong, the model-based margin of error may also be inaccurate. Click here for a more detailed explanation of the model-based margin of error.
Before You Go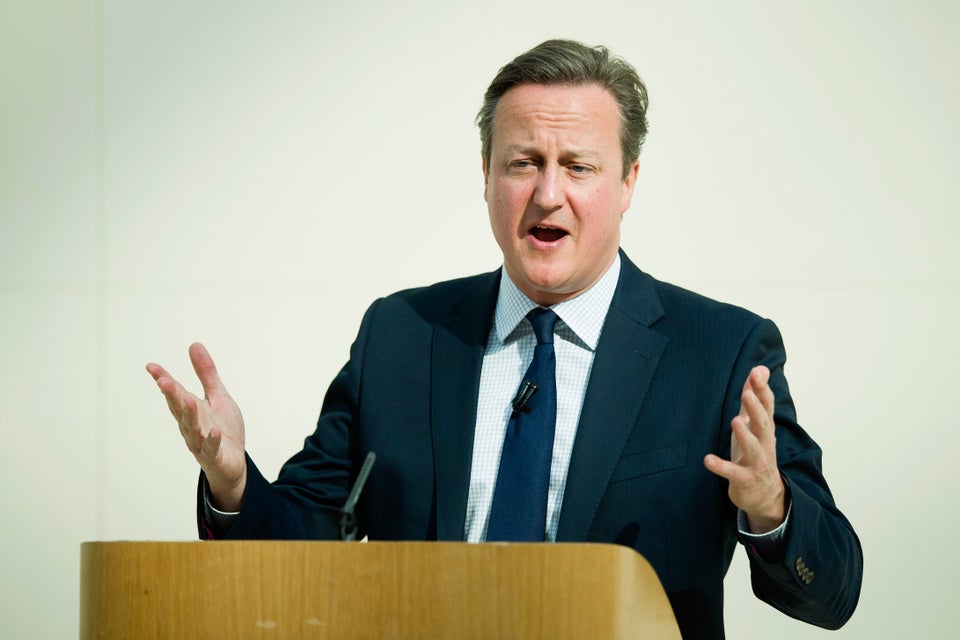 Countries Trump Probably Shouldn't Visit
Popular in the Community