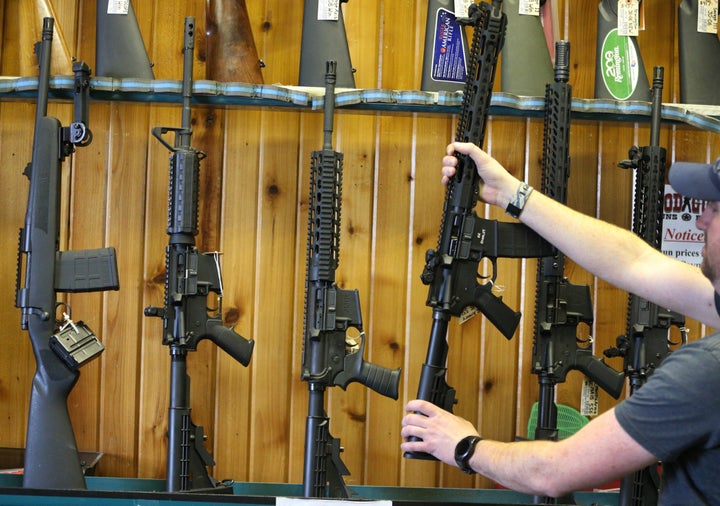 A new poll from Quinnipiac University has found the highest support it's ever surveyed for universal background checks for firearms purchases, with nearly 100 percent of those polled supporting the gun control measure.
According to the findings released Tuesday, 97 percent of respondents support the checks, with 2 percent opposing and 1 percent declining to respond. Even among gun owners polled, support is at 97 percent.
Overall support for the policy is 2 percentage points higher than what the university measured in December, and has been steadily on the rise since Quinnipiac University first started polling on this topic in 2013, when just 89 percent of respondents supported such background checks.
The school conducted the survey days after a gunman used an AR-15 assault-style rifle to kill 17 students and faculty members at Marjory Stoneman Douglas High School in Parkland, Florida, last week.
"If you think Americans are largely unmoved by the mass shootings, you should think again," Tim Malloy, the Quinnipiac University Poll assistant director, said in a statement about the overall polling results.
"If you think Americans are largely unmoved by the mass shootings, you should think again."
The poll also found majority support for a nationwide ban on the sale of assault weapons and a mandatory waiting period for all gun purchases and other gun control proposals.
"In the last two months, some of the biggest surges in support for tightening gun laws comes from demographic groups you may not expect, independent voters, men, and whites with no college degree," Malloy said.
The poll surveyed 1,249 voters nationwide from Feb. 16-19.
While support for background checks is nearly universal, there are some apparent cracks in the National Instant Criminal Background Check System, the federal program that handles these checks to ensure certain criminals are not able to purchase firearms.
In November, it was revealed that the gunman who killed 26 people in a Texas church should have been prohibited from buying the firearm he used because of a domestic violence conviction he'd received while serving in the Air Force. However, the Air Force admitted that it had failed to submit that information to the background check database.
U.S. Attorney General Jeff Sessions subsequently ordered a review of a government background check system. Trump has signaled interest in a bipartisan proposal that seeks to address flaws in the system, the White House said Monday.
Support HuffPost
The Stakes Have Never Been Higher
Before You Go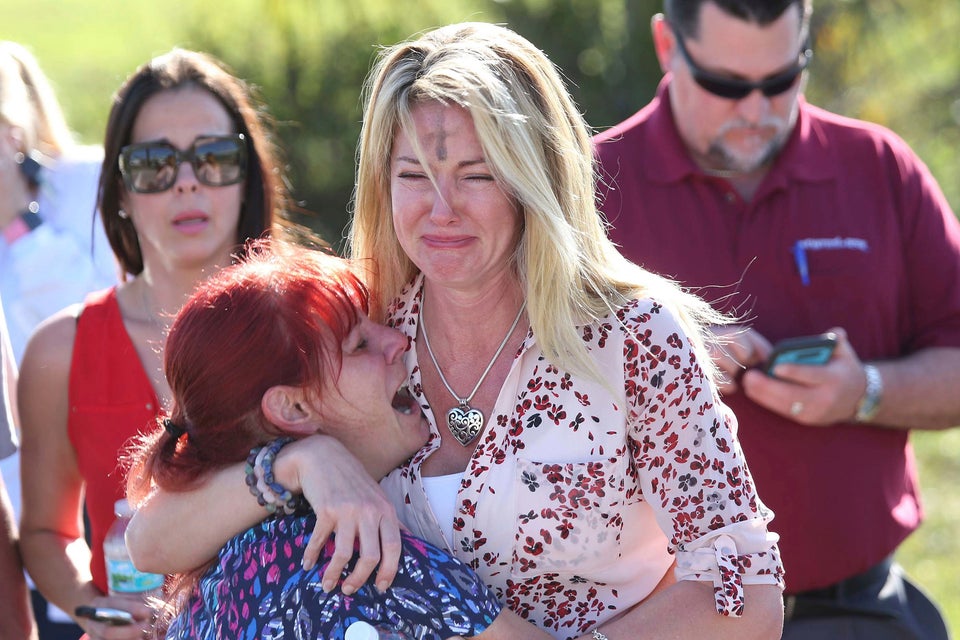 Marjory Stoneman Douglas High Shooting
Popular in the Community