Americans are more likely than not to say it was inappropriate for GOP senators to send an open letter to Iranian leaders, a new HuffPost/YouGov poll finds.
Forty-seven Republican senators signed the letter spearheaded by Sen. Tom Cotton (R-Ark.), which warned Iranian officials that they will consider any nuclear deal a nonbinding "executive agreement" that could be revoked by future presidents or modified by Congress.
Democrats and the White House criticized the letter, saying it undermined the United States' foreign policy. Secretary of State John Kerry told members of Congress he was in "utter disbelief" over the letter, which he called inaccurate and irresponsible.
As in the case of the Netanyahu speech, opinions split along party lines. About half of Republicans, compared to just over a quarter of independents and 11 percent of Democrats, find the letter appropriate.
Overall, Americans are also divided on who they trust more to take the lead in dealing with Iran. Thirty-six percent say they would put their trust in Obama to negotiate a nuclear agreement with Iran, while 31 percent trust congressional Republicans, and the remaining 33 percent are unsure.
And while the controversy over the letter may have made it outside of Washington, the topic of a nuclear agreement with Iran -- like many foreign policy issues -- remains one on which Americans are relatively hesitant to take a stand.
Forty-seven percent of respondents didn't offer an opinion on the terms of an agreement to limit Iran's nuclear program to approve of it, with more than a third saying that they didn't know enough about the subject. Another 36 percent support the agreement, while 17 percent are opposed.
Concern about Iran has gone up slightly since November 2013, when a previous deal was reached. Sixty-five percent of Americans now say Iran's nuclear program poses a somewhat serious or an immediate and serious threat to the U.S., up from 58 percent who said Iran posed a threat in 2013.
Opinions diverge sharply along partisan lines, with 43 percent of Republicans, and just 17 percent of Democrats, deeming Iran's nuclear efforts an immediate and serious threat.
The HuffPost/YouGov poll consisted of 1,000 completed interviews conducted March 10-11 among U.S. adults using a sample selected from YouGov's opt-in online panel to match the demographics and other characteristics of the adult U.S. population.
The Huffington Post has teamed up with YouGov to conduct daily opinion polls. You can learn more about this project and take part in YouGov's nationally representative opinion polling. Data from all HuffPost/YouGov polls can be found here. More details on the poll's methodology are available here.
Most surveys report a margin of error that represents some, but not all, potential survey errors. YouGov's reports include a model-based margin of error, which rests on a specific set of statistical assumptions about the selected sample, rather than the standard methodology for random probability sampling. If these assumptions are wrong, the model-based margin of error may also be inaccurate. Click here for a more detailed explanation of the model-based margin of error.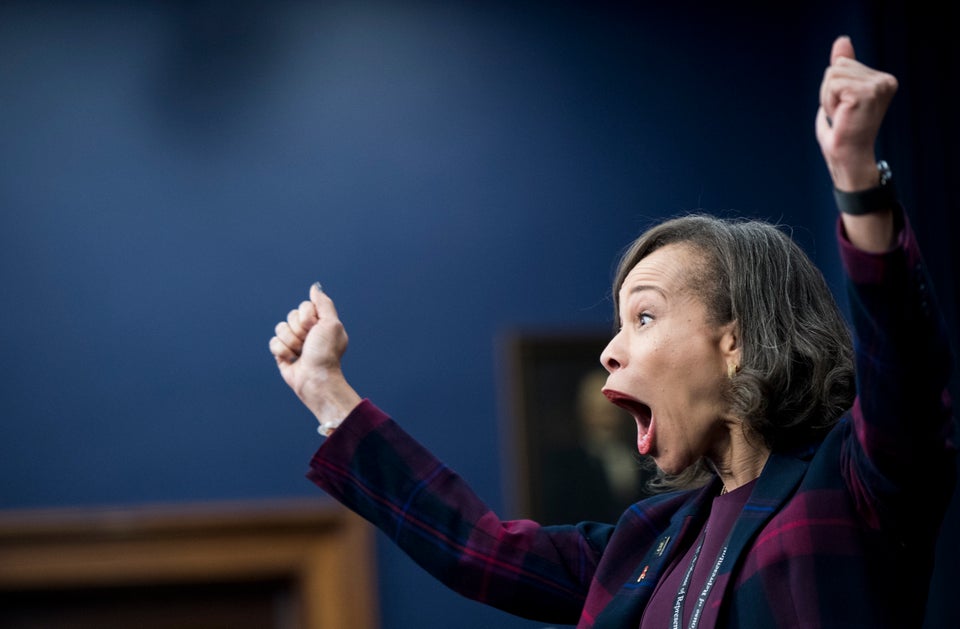 Scenes From 114th Congress And Capitol Hill
Popular in the Community