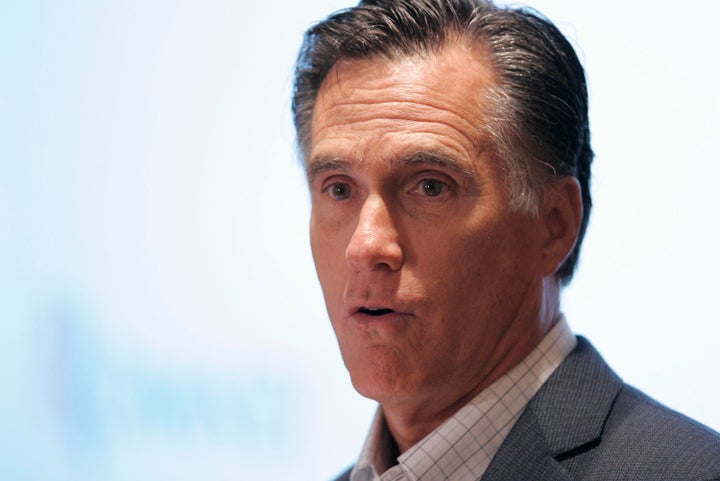 A new poll conducted by the Pew Research Center indicates that a significant segment of voters would still be less likely to vote for a Mormon candidate in the 2012 presidential election. Simultaneously, response shows that voters would be much more accepting of a homosexual candidate than they were four years ago.
A clear majority (68 percent) of Americans say they would not be more or less likely to vote for a presidential candidate if that candidate was Mormon. However, a quarter (25 percent) say they would be less likely to vote for a Mormon candidate while only five percent say they would be more likely.
A further breakdown of these responses shows limited variation based on party affiliation. Democrats show the greatest negative response with 31 percent saying they would be less likely to support a Mormon, while Republicans and Independents fall at 23 percent and 20 percent respectively.
A greater distinction is revealed when respondents are sorted by their own religious affiliation. The greatest rate of negative response comes from white evangelicals with 34 percent saying they would be less likely to support a candidate who was Mormon. Meanwhile, only 16 percent of white Catholics say the same.
These response trends are confirmed when applied to former Governor of Massachusetts Mitt Romney. Of those voters saying that they would be less likely to vote for a Mormon candidate, 63 percent say there would be no chance that would vote for Romney. No specific analysis was provided for the other prominent Mormon in the race for the GOP nomination, Jon Huntsman.
The same Pew Research Center poll indicates significant progress in public acceptance of a homosexual candidate for president. In the survey, only 33 percent of respondents say that they would be less likely to support a gay candidate. This compares to 46 percent of respondents in a similar survey conducted in 2007.
While religious affiliation remains a key indicator in the likelihood of a voter responding negatively, the poll reveals a growing acceptance of homosexuality across all demographics of those surveyed. White evangelicals remain the most likely to respond negatively to a homosexual candidate, but even their negative responses dropped by a noticeable 6 percent (from 71 percent to 65 percent).
All together, a majority of those who attend church weekly or more now say that homosexuality would not have a negative impact on their view of a candidate. Negative responses in this category dropped from 62 percent in 2007 to 48 percent in 2011. Meanwhile, only 17 percent of those claiming no religious affiliation said they would be less likely to vote for a homosexual candidate, down 10 points from 27 percent in 2007.
The poll, conducted during the last week of May, also measured the individual favorability of the Republican primary candidates as well as opinions about the performance of President Obama.

Popular in the Community