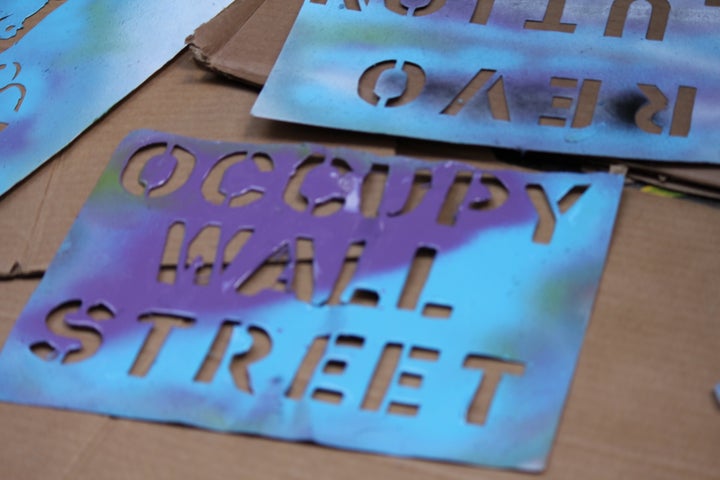 WASHINGTON -- A new Quinnipiac University poll finds New Yorkers overwhelmingly back the Occupy Wall Street protesters, and even Republicans think they should be allowed to continue their demonstrations.
New York City voters agree with the views of the Occupy Wall Street movement by a nearly three-to-one margin; 67 percent agree with the protesters' views and 23 percent disagree, according to the Quinnipiac poll.
The Quinnipiac poll, released Monday, surveyed people living within the New York City area. Quinnipiac called both landlines and cell phones from Oct. 12 to 16.
Although a majority of Republicans don't agree with the protesters' views, at least seven out of 10 say it's fine for them to protest.
"New Yorkers, even Republicans, back the Wall Street protesters on at least two things they're talking about, a get-tough attitude toward banks and Wall Street and continuation of the state's 'Millionaire's Tax,'" said Maurice Carroll, director of the Quinnipiac University Polling Institute, in a release.
Notably, Republicans, Democrats and Independents alike supported the government imposing tougher regulations on banks and Wall Street firms, as well as imposing the so-called "Millionare's Tax."
"Critics complain that no one can figure out what the protesters are protesting," Carroll added. "But seven out of 10 New Yorkers say they understand and most agree with the anti-Wall Street views of the protesters."
When asked who was the most responsible for the current state of the economy -- part of what has fueled the protesters -- New Yorkers put the blame on George W. Bush: 37 percent of New York City voters blame the administration of the former president; 21 percent blame Wall Street and financial institutions; 18 percent blame Congress; and 11 percent blame President Barack Obama.
And although a majority of New Yorkers supported increasing taxes on the wealthy, the poll found more support among voters over the age of 35 than in younger voters for higher taxes for rich folks.
Last week, a TIME magazine poll found a majority of Americans supported the Occupy Wall Street movement. The Occupy movement was also found to be significantly more popular than the Tea Party.

REAL LIFE. REAL NEWS. REAL VOICES.
Help us tell more of the stories that matter from voices that too often remain unheard.