The government shutdown isn't winning anyone in Washington points with the public -- but Republicans are faring the worst, according to new polls.
A Washington Post/ABC poll released Monday found that while the public's ratings for the president and both parties in Congress remain negative, disapproval of Republicans has grown in the past week. Seventy percent of Americans now disapprove of how Republicans in Congress are handling budget negotiations, up from 63 percent last week.
A Pew Research poll also released Monday found that 38 percent of Americans blame Republicans more for the shutdown, while 30 percent blame Obama, and 19 percent blame both sides.
A third poll by CNN/ORC found that majorities of Americans are angry at everyone involved with the shutdown: Sixty-three percent say they're angry at Republicans, 57 percent say they're angry at Democrats, and 53 percent say they're angry at Obama.
The ongoing shutdown has done nothing to improve the parties' opinions of each other. According to the ABC/Post poll, just 10 percent of Republicans approve of either Obama's or Democrats' approach toward the negotiation. Only 8 percent of Democrats approve of the Republicans in Congress, the poll found.
Neither party is entirely coalescing around its own politicians, either. Only 52 percent of Republicans approve of their own party's work in Congress. Democrats give their party slightly better marks, with 77 percent approving of the president's work on the budget, and 62 percent approving of Democrats in Congress.
"The wide unpopularity of Republicans in Congress in budget talks is in large part due to a schism within Republicans themselves," the Post's Scott Clement and Peyton M. Craighill write. "By 59 to 39 percent, conservative Republicans approve of the way their party's members of Congress have handled budget negotiations in combined interviews over two weeks. But Republicans who identify as moderate or liberal split narrowly: 44 percent approval to 49 percent disapproval."
Republicans who identify as "very conservative" are even more in favor of the GOP's current approach, with 68 percent approving, according to the ABC/Post poll.
Few Americans on either side of the aisle, however, want to see their party compromise. In the Pew Research poll, 77 percent of Republicans, but just 18 percent of Democrats, said that Obama should agree to a deal that includes changes to his health care law. In contrast, 75 percent of Democrats and only 14 percent of Republicans said that GOP lawmakers should agree to a deal that makes no changes to the health care law.
The Post/ABC poll surveyed 1,005 adults between Oct. 2 and Oct. 6. The Pew Research poll surveyed 1,000 adults between Oct. 3 and Oct. 6, while the CNN/ORC poll surveyed 1,009 adults on the same dates. All three used live telephone interviews.
Support HuffPost
The Stakes Have Never Been Higher
Before You Go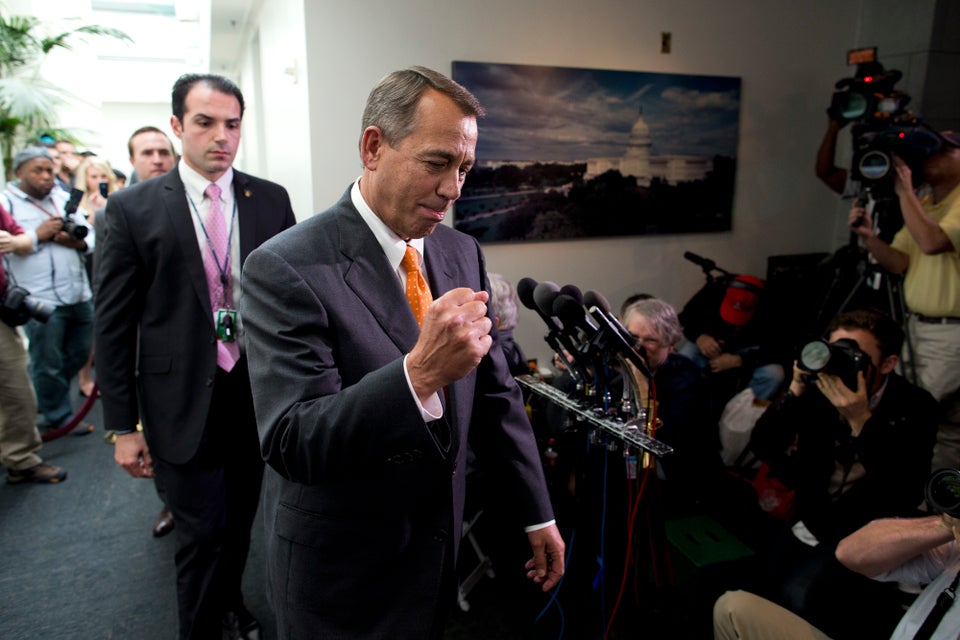 2013 Government Shutdown
Popular in the Community