Poll watchers from groups ostensibly targeting voter fraud are headed primarily to minority voting precincts on Election Day, lending support to the argument that their real goal is to suppress the African-American and Latino vote.
An Ohio political blog is reporting that forms submitted to election officials by Tea Party spin-off group True the Vote in Franklin County -- which includes Columbus -- show poll watchers heading to 28 precincts, where most voters are African-American. Overall, the county electorate is 20 percent African-American.
"We've been concerned from the beginning that the efforts of True the Vote and aligned groups were going to be targeted largely in communities of color," said Eric Marshall, manager of legal mobilization for the Lawyers' Committee for Civil Rights Under Law. "We've seen in the past where these kinds of tactics can lead to intimidation and harassment of voters."
A potentially even greater concern now is that the groups will use the voter challenge process "for the express purpose of creating lines and confusion," Marshall said.
Pittsburgh Tea Party Movement founder Patti Weaver, whose group trained the would-be poll watchers there, said her volunteers wouldn't interfere with anyone. "We are not harassing voters. We won't be talking to voters. We're just there to observe," she told HuffPost.
As for the list of precincts, she said: "Nobody's targeting African-Americans anywhere in the country, that I know of. We're sending volunteers to precincts which have had irregularities in the past or statistical issues."
Weaver said the list was provided by fellow activist Bob Howard, but Howard told HuffPost he didn't make the list himself. "I was not involved in the selection process. I don't know the details," he said.
He was told that many of the precincts were on the list because in previous elections, reports were sent in to the local Republican Party or to specific GOP candidates "that there was something at the poll that was a problem." Others were there because of unusual swings in voting activity, he said.
He said the reasons were explained to him by the man who gave him the list: Chris Metz, executive director of the Republican Committee of Allegheny County.
Metz, however, would not answer questions about how the list was created. "That I cannot speak upon," he told HuffPost. "That is the state party that put that together."
He had no further comment. The spokesperson for the Pennyslvania Republican Party did not return phone messages. (See UPDATE below:)
But Nicole Berner, a lawyer with the Service Employees International Union -- the group that obtained the list of precincts -- said the only strong statistical correlation among them is race. The list was obtained by an independent community organizer who attended one of the poll watcher-training sessions and was able to jot down information about 59 of the 111 precincts that the group was asking people to sign up for, according to Berner.
Berner and others have requested that the Department of Justice ask the Republican Party for the complete list. "On the basis of the data that we ran, we can't find any other single factor that would tie these precincts together, so how did you get this list?" said Berner.
A spokesperson for True the Vote, which vowed to send a million poll watchers out to hunt down voter fraud, did not respond to an email inquiry. Its founder, Catherine Engelbrecht, told The New York Times that she suddenly became concerned with voter fraud after President Barack Obama's election in 2008. "I don't know, something clicked," she told the Times.
Marshall pointed out that none of the groups has provided evidence of in-person voter fraud anywhere -- and groups have not provided evidence "to back up exactly why they should send all their poll watchers to African-American neighborhoods." Lacking that evidence, he said, "we have concerns as to why they're sending them to those locations.
"I'm not going to describe motivation," he said. "I think the targeting of where they're sending people speaks volumes."
Marshall said that anyone witnessing any kind of voter intimidation on Election Day should call the voter protection hotline at (866) OUR-VOTE, or 866ourvote.org. "Then we'll try to work through the laws and procedures in that county to get those people to either stop or be removed."
UPDATE: 9:08 p.m. -- Valerie Caras, spokeswoman for the Pennsylvania Republican Party, responded to HuffPost's query by email: ""These claims are ridiculous. The Republican Party of Pennsylvania is working to cover as many polls as we possibly can throughout the state, and all of our poll watchers will be credentialed and be there legally. To claim anything else is simply not true. We support free and fair elections rooted in the principle that every American has the right to cast their ballot on Election Day."
What was the experience at your polling place like? The Huffington Post is eager to hear your experiences and see your photos. Email us at openreporting@huffingtonpost.com.
Before You Go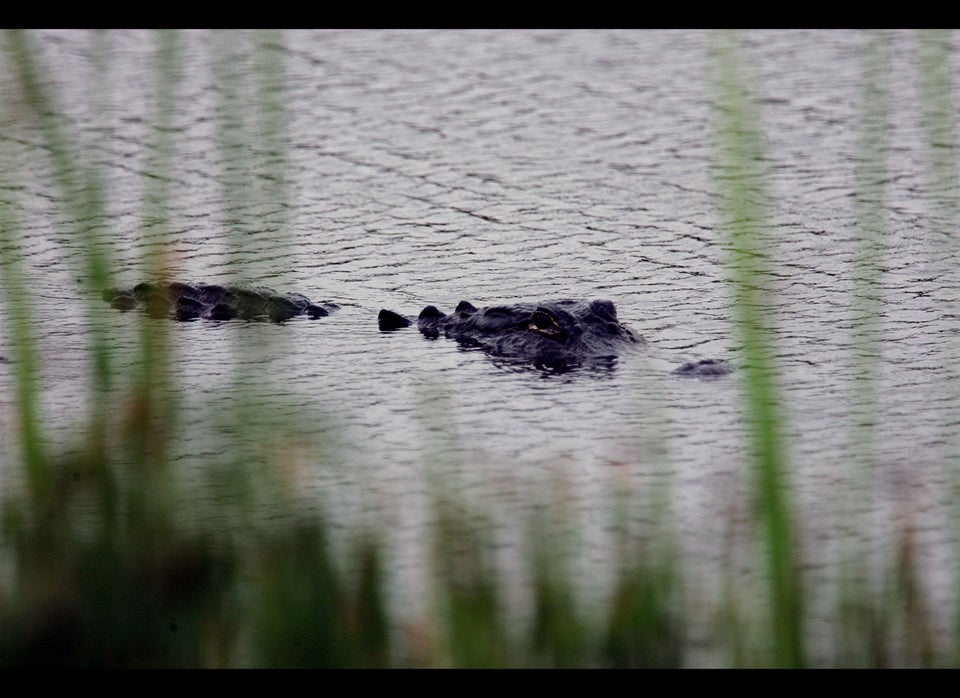 Voting Laws That Make People Angry
Popular in the Community