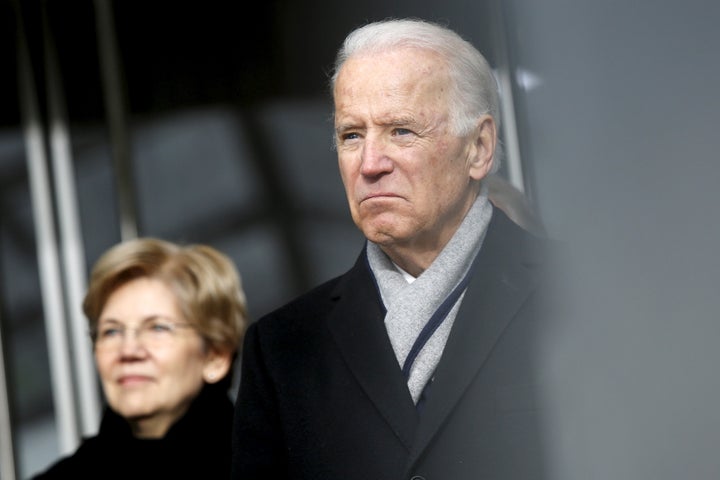 We have our first 2020 election polls. Democratic firm Public Policy Polling released a poll on Tuesday asking 400 Democrats nationwide whom they would vote for in a 2020 Democratic primary. In October, Morning Consult and Politico fielded a 2020 survey. Ignore these polls. They are utterly meaningless. I'm not even going to give you the links to them.
Don't look at any polls with the year 2020 mentioned. The political actors who will play a part in the next presidential election might not even be on our radar yet. The Trump administration that will change our country over the next four years is still taking shape.
Asking Americans whether they would vote for Vice President Joe Biden, Sen. Bernie Sanders (I-Vt.) or Vice President-elect Mike Pence in 2020 doesn't mean anything for what will ultimately happen in that election. It's ridiculous to think that Americans would have any clue whom they might vote for in a few years. Even polls two years ahead of the election still have little relevance ― people choose names based more on whether they recognize that person than actual political preferences.
Releasing polls on 2020 is also a disservice to the polling field, which is reeling from reputation problems since missing results in several key states in November. Pollsters: Please don't add to the field's problems by asking laughably irrelevant questions. Media: Please do not report on 2020 hypotheticals. Don't encourage the bad behavior.
HuffPost Pollster won't track polls or create charts for 2020 until we are within two years of the election. For the primaries, we'll begin tracking in January 2018, and for the general election, we'll start charts in November 2018.
It's not really surprising that PPP would release this poll. After all, it traffics in attention-grabbing but dubious questions. Some of their greatest hits include asking about bombing the fictional kingdom of Agrabah and asking whether Hillary Clinton is the devil. Morning Consult hasn't typically engaged in this type of question, but putting out a poll for the next election over three years before the first primary certainly fits the bill of trolling America.
PPP justifies their poll by claiming it wants the "baseline" for where the race starts. But a baseline is useless if it doesn't include the relevant candidates: In late 2012, when it polled on the 2016 contest, PPP asked questions about eventual candidates such as Clinton, Jeb Bush, Marco Rubio and Chris Christie, plus a few other Republicans and Democrats who didn't end up running, like Andrew Cuomo, Elizabeth Warren and Paul Ryan. Donald Trump wasn't in the mix, and he's a big reason Rubio didn't perform well in the 2016 primaries.
More useful polls are asking questions about Trump's cabinet picks and conflicts of interest. They're asking what Americans think of key policy proposals that a Trump administration might pursue. These are the questions that provide insight and valuable information right now: We need to know what Americans are willing to put up with in a Trump regime, and what will result in substantial pushback.
We need to know the shape of our country as it is now, not which name Americans happen to recognize on a ballot test question. Just because you can ask a poll question doesn't mean you should.