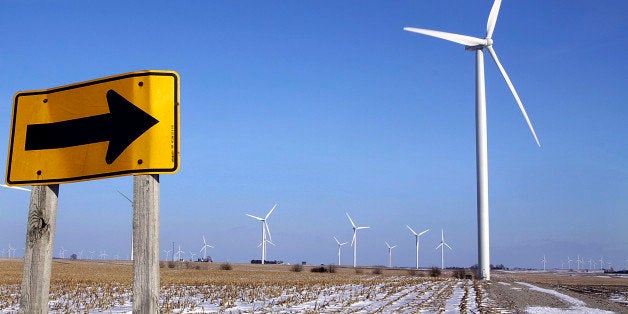 Hundreds of people are expected to show up at the state capitol in Springfield tomorrow for Earth Day rallies promoting clean energy in Illinois. Judging from the results of polling NRDC conducted in Illinois, the folks speaking out in Springfield this week are hardly alone. Our polling points to widespread enthusiasm for increased use of renewable energy and energy efficiency here. The key takeaways are pretty exciting:
There is strong support for increasing the state's use of clean energy sources. What does that mean? It means 70-percent support for increased energy efficiency, 64-percent support for increased solar energy, and 59-percent support for more wind power. There's only 16- and 19-percent support for more nuclear energy and coal, respectively.
Illinoisans recognize that wind and solar energy means jobs, with 66 percent of respondents saying clean, renewable energy will create jobs in the state, and only 13 percent saying those technologies would cost the state jobs.
Nearly two thirds support the Clean Power Plan to limit carbon pollution nationally.
Eight in ten support Illinois developing its own state plan to reduce carbon pollution and increase the use of clean energy and energy efficiency (with vast majorities in support of clean energy, regardless of political party).
The majority of those polled would choose renewables over nuclear power when safety and environmental risks are raised.
There's plenty of other happy-making public sentiment in the polling results that all points toward widespread enthusiasm for increased use of renewable energy and energy efficiency in Illinois.
Exelon and ComEd are also advancing bills in the legislature that have been widely characterized as pushing their own interests. They have been advancing their cause with a full-on ad blitz running across the state, though our polling points to real financial and environmental concerns across the state that clearly have not been addressed no matter how much money they dump into paid advertising.
On Earth Day, legislators will hear a lot about the need for climate and clean-energy solutions in Illinois firsthand from citizens from across the state. The polling makes clear that these are not only good ideas but also good politics, with significant public support.