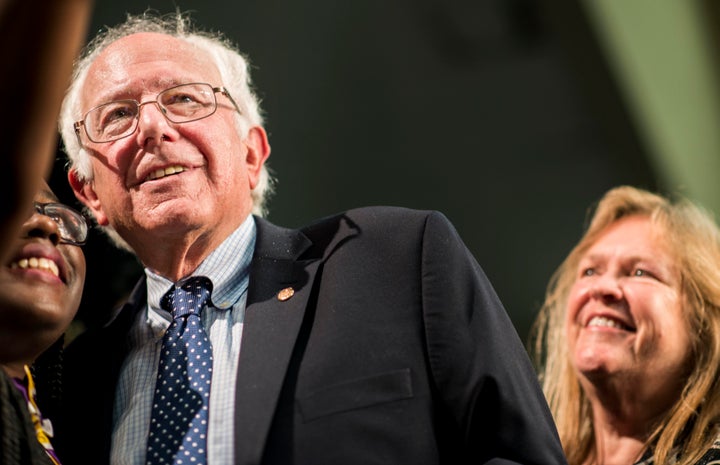 WASHINGTON -- Sen. Bernie Sanders (I-Vt.) leads former Secretary of State Hillary Clinton among likely Democratic presidential primary voters in both early states of Iowa and New Hampshire, according to a new CBS/YouGov poll released Sunday.
In the Granite State, the self-described democratic socialist has opened up a whopping 22-point lead over Clinton, 52 percent to 30 percent.
Even more worrying for Clinton, however, is her performance in the key caucus state of Iowa. According to the poll, Sanders leads the secretary of state in the Hawkeye State by a margin of 10 points, 43 percent to 33 percent.
The CBS/YouGov poll of Iowa surveyed 1,670 registered voters online and over the phone between Sept. 3 and Sept. 10. It had a margin of error of +/- 4.4 percent. The CBS/YouGov polls of New Hampshire surveyed 1,350 registered voters online and over the phone during the same period. It had a margin of error of +/- 5.1 percent.
Surveys this early in a presidential contest say little about who will win the eventual nomination. Clinton still maintains large structural advantages in campaign staff, endorsements and financing. But the new polls will likely raise more questions about her viability, especially as Vice President Joe Biden continues to weigh entering the race.
Sanders' surge has come as a surprise even to himself. He said earlier this week that he was "stunned" by polls showing him leading Clinton.
"Did I think (the issues) would resonate as quickly as they have? The answer is no," he told CNN's Wolf Blitzer.
Popular in the Community