Imagine unwrapping a frosty popsicle on a hot, sticky day and finding a brick of polluted ice, complete with bits of frozen trash stinking of sewage.
Three students from the National Taiwan University of Arts recently created a batch of such popsicles from dirty water. But their gross treats aren't meant to be eaten ― instead, they aim to raise awareness for Taiwan's overwhelming pollution issue.
Hung I-chen, Guo Yi-hui, and Cheng Yu-ti collected waste from 100 locations and froze the samples into ice pops, which were preserved with polyester resin to keep them from melting.
These Polluted Water Popsicles come wrapped in flashy packaging meant to contrast the filth found inside, and each "flavor" bears the name of the source from which its water was collected. Many contain sewage and particles of trash, reflecting the fact that nearly 60 percent of Taiwan's 50 main rivers are polluted to some degree.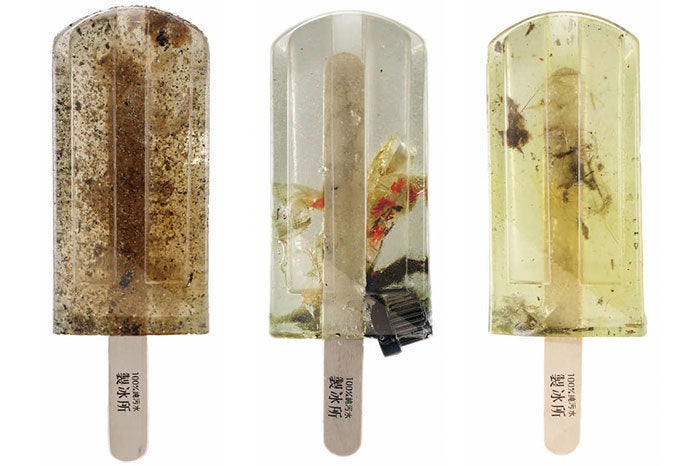 Plastic accounted for about 90 percent of the garbage that the design team came across, according to Mashable. Wrappers, bottle caps, plastic bags, plastic bottles and other detritus can be seen inside many of the frozen desserts.
All this trash eventually flows into the sea, and the issue of water pollution is hardly unique to Taiwan. Environmentalists are growing increasingly concerned about the amount of plastic getting dumped in our oceans.
While an exact figure is challenging to nail down, there may be over 150 million tons of plastic in marine waters today, according to a report released last year by the World Economic Forum and the Ellen MacArthur Foundation. At this rate, there will be more plastic than fish (by weight) in the ocean by 2050.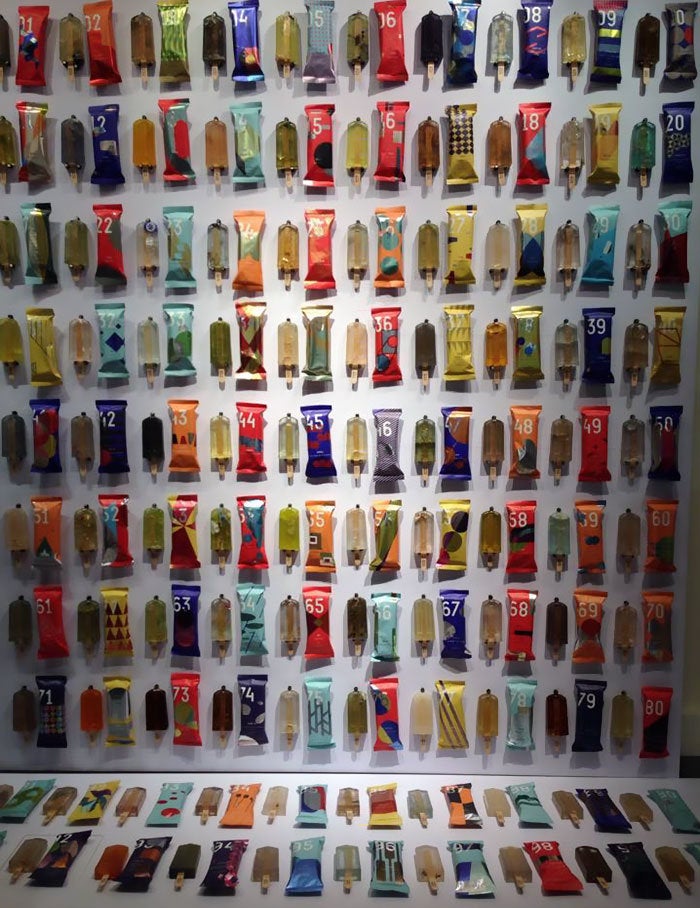 Meanwhile, "Polluted Water Popsicles" has caught the attention of critics in Taiwan. The project was nominated for the Young Pin Design Award, a prestigious honor for budding designers, and the toxic pops were featured in an exhibit at the Taipei World Trade Center last month.
Take a closer look at the popsicles from this project, below.
Related
Popular in the Community