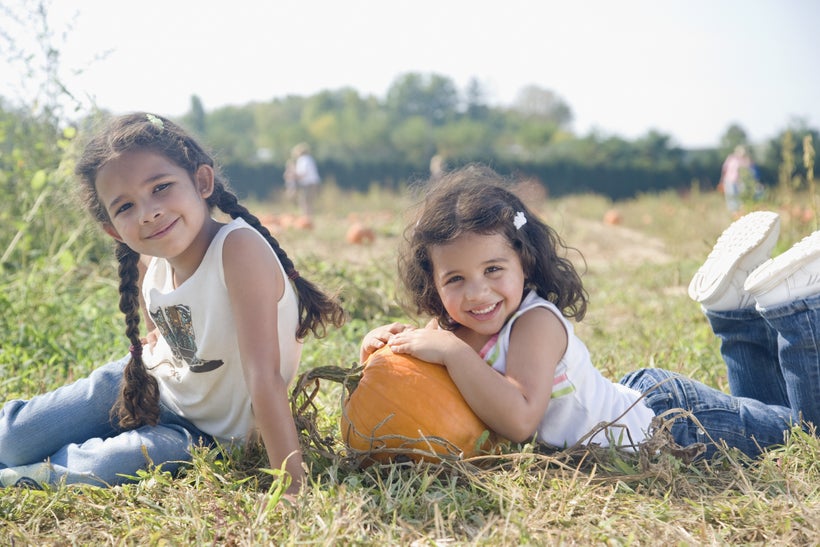 The Trump Administration's decision to backtrack from the Obama-era Clean Power Plan (CPP) is a continuation of its attacks on environmental protections and underscores a blatant disregard for the consequences those decisions will have on public health. It's clear that EPA Administrator Scott Pruitt has forgotten what the "P" in his agency has traditionally stood for: "Protection." But there is nothing traditional about this administration, with its anti-science policy agenda, and policies that discriminate against communities of color with unparalleled precision.
The CPP established national limits on carbon pollution from power plants, which greatly benefited communities of color who often live closest to these plants and are most affected by the pollution they produce. According to a report by the Natural Resources Defense Council and Voces Verdes, nearly half of the country's 56 million Latinos live in the 15 worst areas for ozone pollution, putting them at risk for premature death, lung cancer, asthma attacks, and other health issues. In the construction and agriculture industries, roughly 1 in 4 workers with outdoor jobs are Latino. Exposure to polluted air is particularly harmful for children and older adults with health issues. According to the Centers for Disease Control, Latino children are 40 percent more likely to die from asthma than non-Latino whites, and nearly 10 percent of Latino children under the age of 18 suffer from this chronic respiratory illness. It is undeniable that the Trump Administration's decision to repeal the CPP will only worsen these deadly statistics, endangering the lives of thousands of Latino children.
When Administrator Pruitt publicly announced the EPA would roll back the Clean Power Plan, he did so alongside Senate Leader Mitch McConnell while visiting a mining supply company in the state of Kentucky. Pruitt proudly declared that "the war on coal is over" in front of an audience of miners and coal industry leaders, despite the fact that even Senator McConnell has admitted that coal jobs will never come back to states that have historically fueled the coal industry. Administrator Pruitt also failed to mention that those who work in the mining industry would suffer the most from the harmful effects of deregulation.
By undermining the CPP, the Trump Administration has capitulated to a small group of wealthy coal industry CEOs more concerned with their bottom lines than with the lives of the miners they employ, the communities of color they impact, and the general public they endanger. Instead of rolling back environmental protections, government resources should be spent exploring real opportunities for growth in the clean energy sector that are supported by technology and innovation.
President Trump announced that he would be taking "historic steps to lift the restrictions on American energy, to reverse government intrusion, and to cancel job-killing regulations." The CPP is anything but a job-killer. Within just the next 12 months, employers surveyed expect to see total solar industry employment increase by 10 percent to 286,335 solar workers. In fact, one of every 50 new jobs added in 2016 was created by the solar industry alone. These jobs are opportunities available to Latinos and in places like McAllen, Texas, Latinos are overrepresented in some of the top clean economy occupations.
Repealing the CPP will have disastrous effects on all Americans and especially on the Latino community. Even though 9 out of 10 Latinos want the government to protect future generations from the dangers of climate change, and that clean energy industry continues to offer reliable jobs and creative solutions, this administration refuses to acknowledge the dangers the Latino community faces. We will pay the price for their mistakes. While Trump and Pruitt have given wealthy coal industry leaders a major win, the American people will lose their jobs, security, and most importantly, their health.
Albert Jacquez is the Executive Director of the National Council of La Raza's Action Fund.
Calling all HuffPost superfans!
Sign up for membership to become a founding member and help shape HuffPost's next chapter
This post was published on the now-closed HuffPost Contributor platform. Contributors control their own work and posted freely to our site. If you need to flag this entry as abusive,
send us an email
.