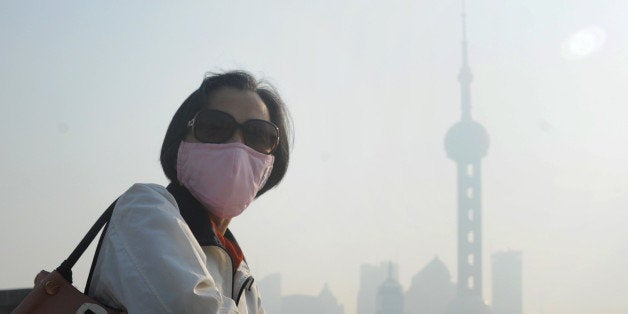 BEIJING, Nov 18 (Reuters) - China will steer local governments away from the pursuit of economic growth at all costs and beef up their powers to punish polluters as part of a campaign to reverse the damage done by three decades of unchecked expansion.
In wide-ranging economic and social reforms unveiled last week, the ruling Communist Party said it would put more emphasis on environmental protection when assessing officials, and would also hold local authorities directly responsible for pollution.
The document, which also pledged to relax its "one-child policy" and further free up its markets, said China would draw an "ecological protection red line" that would limit the economic development of environmentally vulnerable regions.
Three decades of industrialisation and double-digit growth in China have left the country badly polluted.
With public anger mounting over a series of scandals involving hazardous smog, contaminated soil and toxic water supplies, China has identified the environment as one of the biggest potential sources of instability. But despite a pledge to create a "beautiful China" over the next decade, Beijing continues to struggle to bring polluting state-owned industrial enterprises and growth-obsessed local governments to heel.
The new policy document said China would "correct the bias towards assessing (officials) on the speed of economic growth and increase the weight placed on other indicators such as resource use, environmental damage, ecological benefits, industrial overcapacity, scientific innovation, work safety and newly-added debt."
China already assesses local officials on the way they handle the environment, but with the economy still considered the priority, local authorities stress their green credentials by building ostentatious national parks, wetlands or reforestation projects rather than address the cause of pollution and risk revenues and jobs.
"Before, they were just using environmental protection as another way of generating economic growth and even if something causes a great deal of immediate environmental damage, they would still consider the short-term economic benefits," said Zhou Lei at Nanjing University, who studies the impact of industry on the environment.

The Communist Party document also pledged to improve the way environmental rules are enforced by establishing a more "unified" central government authority and by eliminating administrative overlaps.
Experts expect China to strengthen the powers of the environmental ministry as part of a wider government department reshuffle likely to take place during the annual session of parliament in March next year.
Officials, including vice-environment minister Pan Yue, have complained that the current regime lacks teeth, partly because many crucial environmental responsibilities are dispersed across a wide range of departments.
Next year's reshuffle could see the environment ministry taking on responsibilities currently held by the State Forestry Commission, the Ministry of Water Resources as well as the powerful planning superministry, the National Development and Reform Commission, none of which consider environmental protection a priority.
The pledges made in last week's document will also be bolstered by amendments to the country's environmental protection laws, which are expected to be published soon and will give environmental agencies a range of new powers to fine and punish serial violators, as well as improve the way Beijing monitors pollution across the country.
But Zhou of Nanjing University said the new rules are unlikely to go far enough.
"In my opinion, it is typical Chinese lip service and should not be treated seriously," he said. "What will really solve the current environmental degradation is to systematically re-appraise all the problematic projects and let justice be served regarding all the perpetrators." (Editing by Raju Gopalakrishnan)

Related
Before You Go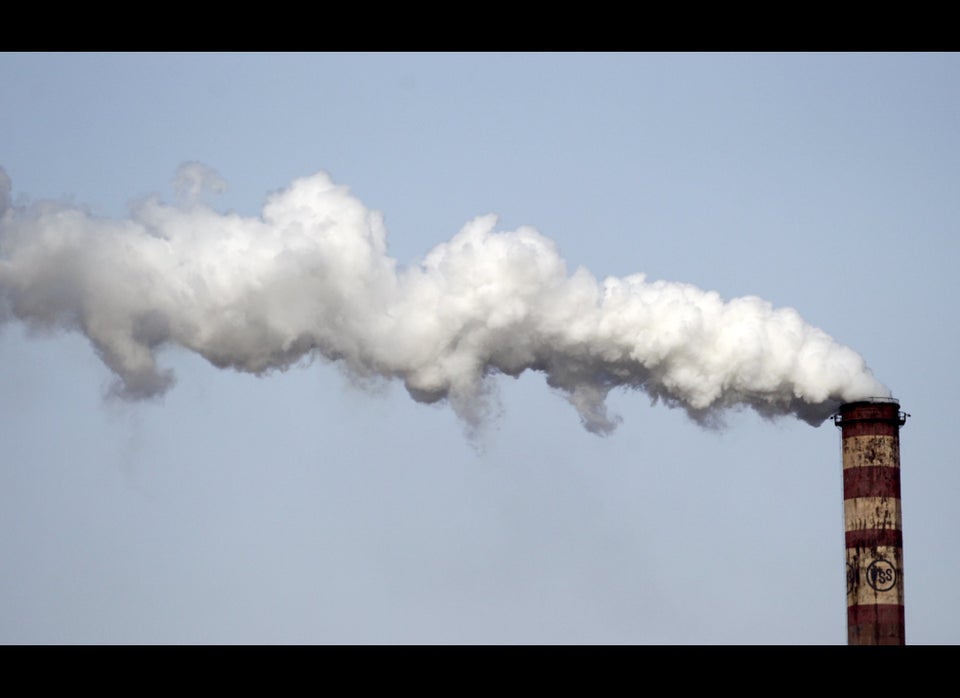 Top 10 Most Polluting Countries (2011)
Popular in the Community