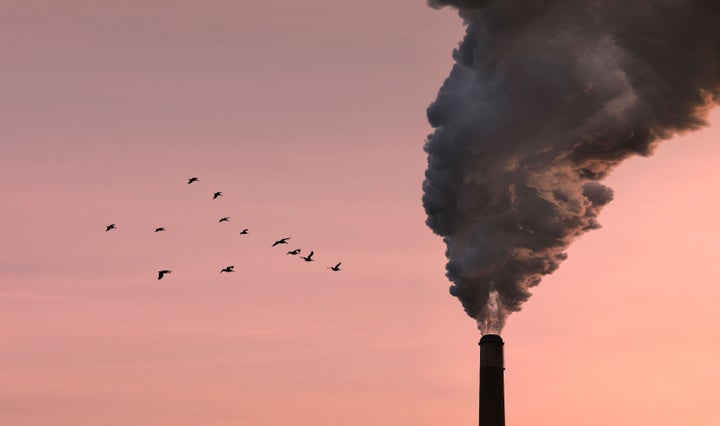 Even people who've never touched a cigarette have a higher risk of dying from lung cancer if they live in highly polluted areas, according to a new study.
The findings, published in the American Journal of Respiratory and Critical Care Medicine, indicate that people who live in a place with high levels of air pollutants have a 20 percent higher risk of death from lung cancer than people who live in less-polluted areas, Reuters reported.
Then, researchers looked at the ZIP codes of everyone in the study. Press TV reported that the lowest level of air pollution, called ambient fine particulate matter, hovered at 6 units (micrograms of air particles per cubic meter of air), the highest level of pollution was at 38 units and the average level of pollution was at 17 units.
Study researcher Michelle Turner, a graduate student at the University of Ottawa, told Reuters that while there does seem to be an increased lung cancer risk associated with air pollution, it's still small compared to the increased lung cancer risk from smoking.
And the study team didn't prove that the pollution caused the cancer cases, but "there's lots of evidence that exposure to fine particles increases cardiopulmonary mortality," Turner told Reuters Health.
While smokers make up 85 to 90 percent of all lung cancer cases, up to 15,000 people die in the United States from lung cancer even though they never smoked, according to Harvard Medical School. Recently, doctors are increasingly recognizing that lung cancer among smokers and non-smokers may be different, taking into account that some drugs work better against the cancer among people who have never smoked before.
The new study certainly isn't the first research to examine a link between air pollution and lung cancer. The Associated Press reported back in 2002 that living in a big metro area and breathing in air pollution for a long period of time is linked with an increased risk of death from lung cancer. This study, which involved 500,000 people, showed that death caused by heart or lung problems increased by 6 percent for every 10 micrograms of air particles per cubic meter of air.
Related