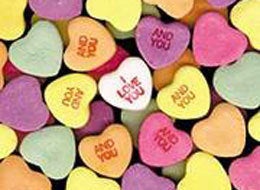 Well, times they certainly are a changin'. Just a few short weeks ago, Poly Pride Day was held in Central Park in New York City. And, believe it or not, even The New York Times gave it a nod. I was lucky enough to be asked to speak and enough people have asked to read the speech, that I thought I'd share it here:
I've been thinking a lot about what I wanted to say to you today. A lot. You're not an easy crowd, you know. First, you are being treated to an incredible line-up of speakers. I mean the gang's all here--Tristan Taormino, Cunning Minx, Anita Wagner, Nan Wise. Not to mention our fearless leaders Birgitte Philippides and Diana Adams. And second, well, it's Central Park for God sake's New York City. A girl wants to make an impression.
I was asked if I might say a few words about communication and it got me thinking about just how many different kinds of communicating we all do--how we communicate with our partners and within our relationships; how we talk to other people about our relationships (both those who agree or support us and those who do not) and how we communicate with one another, many of us strangers and yet all of us connected. And seeing how the focus of today is really all of those types of communication, I thought I might start off by saying the one thing I want to communicate more than anything and that is--thank you. To all of you.
You represent a community that has welcomed me in and supported me in a way I could have never expected or imagined. And you need all the support you can get when you're sharing your personal life with what feels like the whole universe.
You see, I never set out to be a spokesperson or poster child for polyamory. I'm a writer and what I write about is my life. And so when I was asked to write a book about the fact that I was in an open marriage, I was thrilled. And then, I was terrified.
What will people think, I wondered. Here I am living the life I want, gliding under the radar of most and feeling pretty good about how I was able to be living what many might consider a fringe lifestyle in the middle of a gated community. And that's where the part about communicating with people outside of our relationships and outside of the community who may or not support, condone, tolerate, or accept who and how we love comes in.
Before writing Open, I went to my daughter's soccer practice with my husband and our then girlfriend, Lisbeth. The three of us went to the neighborhood happy hours and she joined us on our vacations to the North Carolina shore. People never even asked. They assumed she was the nanny, my sister, a dear family friend. And we never gave them reason for pause. Never gave them the opportunity to think otherwise.