The poly lifestyle gets talked about a lot more these days, but unfortunately, misconceptions about polyamory (mainly, that it's all about sex) continue to persist.
In Tikva Wolf's long-running comic series Kimchi Cuddles, polyamorous people ― meaning, those who have emotional and sexual relationships with more than one person ― are portrayed just like everyone else, only with more partners to steal their blankets.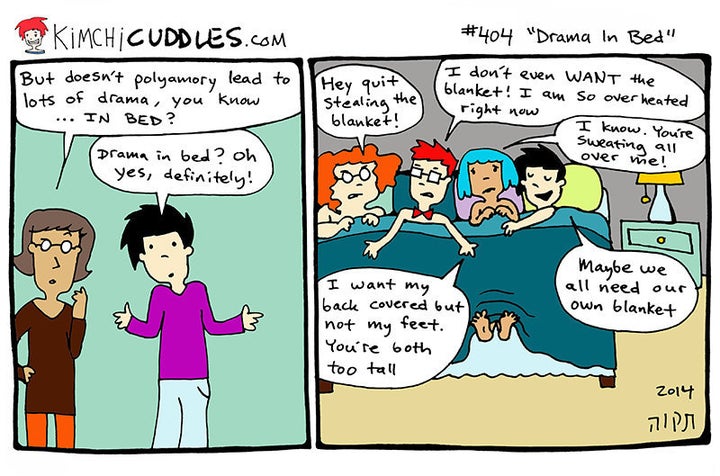 Wolf launched the webcomic in 2013, and letters from all over the world began pouring in, mostly from other polyamorous people seeking relationship advice.
"When one of my partners suggested I create the comic, my first response was, 'Nah, no one would read it,'" she told The Huffington Post. "I was quickly proven wrong!"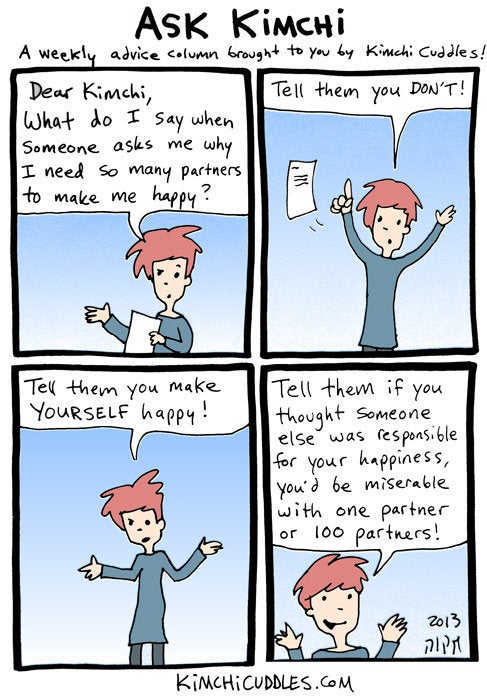 In her own life, the illustrator counts three people as life partners and shares different kinds of intimacy with each.
"For me, polyamory isn't about the number of partners you have," she explained. "It's about relating to everyone you come across more authentically and sharing from a place of deep mutual interest rather than obligation or expectation."