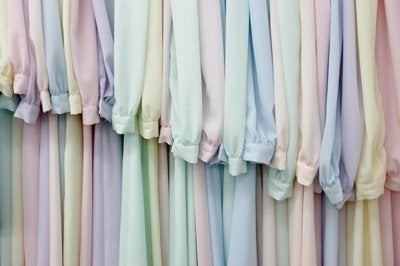 The traditional wear of the Fundamentalist Church Of Jesus Christ of Latter Day Saints is headed online. FLDSdress.com was created following the April raid on a polygamist FLDS ranch in Texas. In the raid, state authorities took 440 children into protective care.
Most children had only a few changes of clothes - long dresses for girls and pants and long-sleeved shirts for boys, covering long underwear.

"Some children had only the shirt on their backs, literally," Jessop said.

By late April, some children had been told to stop using their unique underwear, and clothing was getting mixed up and lost on laundry days. That added to the pressure, Jessop said, to have the children don "gentile" - regular - clothes.

But the mothers resisted.

"We said, 'These are our children and this is the way we've chosen to dress them,'" Jessop said. "No way, no way."

When CPS said there was no place to buy clothing that met the sect's dress code, the mothers had an answer.

"We said, 'Yes you can. You can buy them from us,'" Jessop said.
To meet the demand, the mothers launched FLDSdress.com to sell children's clothing, enabling the children to retain their traditional dress and providing the mothers with a source of income.
The sect is offering dresses, overalls, shirts, pants, nightgowns, sleepers, onesies for babies and, yes, ankle-to-wrist underwear. There are denim jeans for boys and "teen princess" dresses in plain, jacket and vest styles in pastel shades of pink, peach, yellow, green, aqua, blue, lavender and lilac. The dresses sell for $35.65.
Around 20 women are currently active in the business, with income shared between them. In the future, they also plan to offer FLDS-built crafts and goods. If there's an interest, they may begin to offer women's dresses as well.