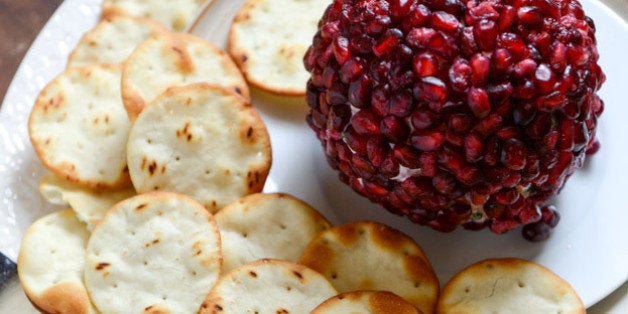 We can't think of a crazier thing to call a pomegranate than a "forbidden fruit." Although it's been speculated that the pomegranate may have been the fruit referenced in the story of the Garden of Eden, we can say for certain that if pomegranates were actually forbidden the world would be a far less delicious place. While Persian cuisine and neighboring food cultures have long embraced the pomegranate's sweet-tart flavor, it's just starting to make a splash in our own home cooking.
If the work of de-seeding a pomegranate is keeping these fruits out of your life you should know: it isn't nearly as hard as it sounds. And yes, you really can do it in three seconds. Just in case you've never cracked open a pomegranate of your own, check out how gorgeous they are on the inside.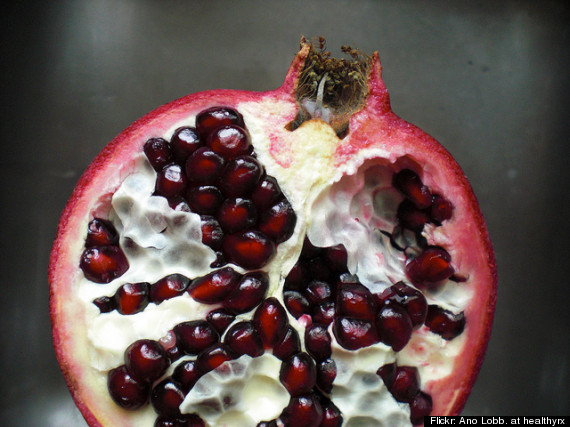 Don't you want that in your life? We thought so. We've got just the recipes to help you make that happen below -- highlighting the incredible versatility of this beautiful fruit. From breakfast to cocktails and dinner to dessert, either pomegranate arils or pomegranate juice make an amazing addition of acidity, sweetness and color.
Pomegranate Sesame Chicken With Ginger Rice Pilaf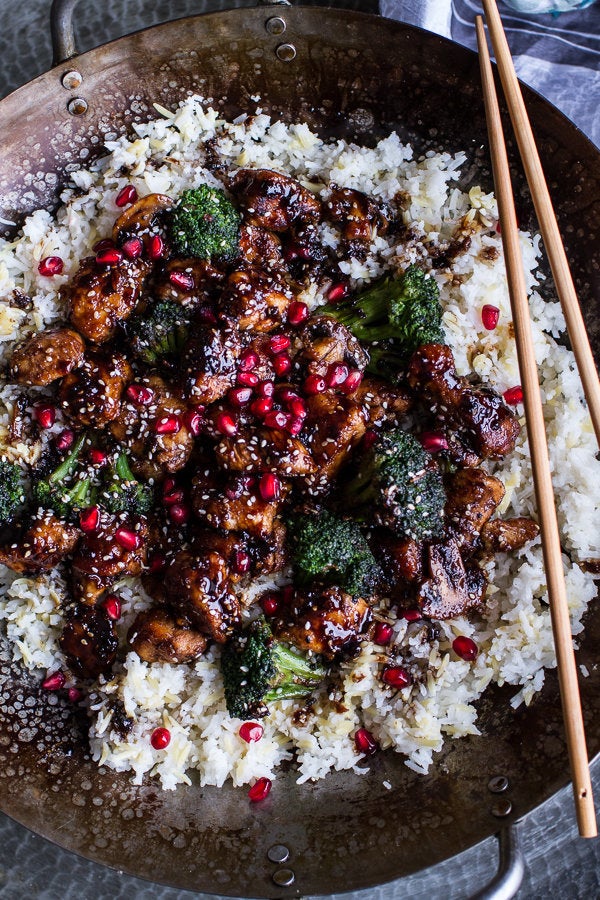 Delicata Squash Salad With Roasted Potatoes And Pomegranate Seeds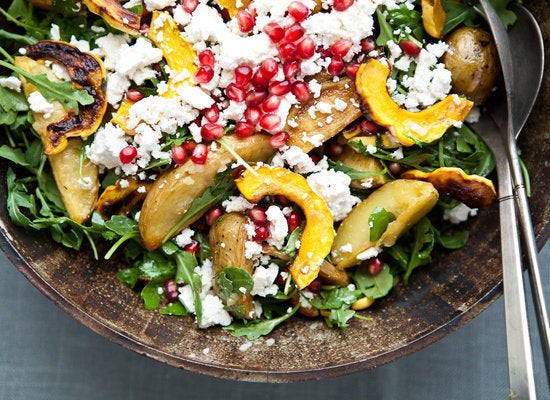 Coconut Waffles With Pomegranate Syrup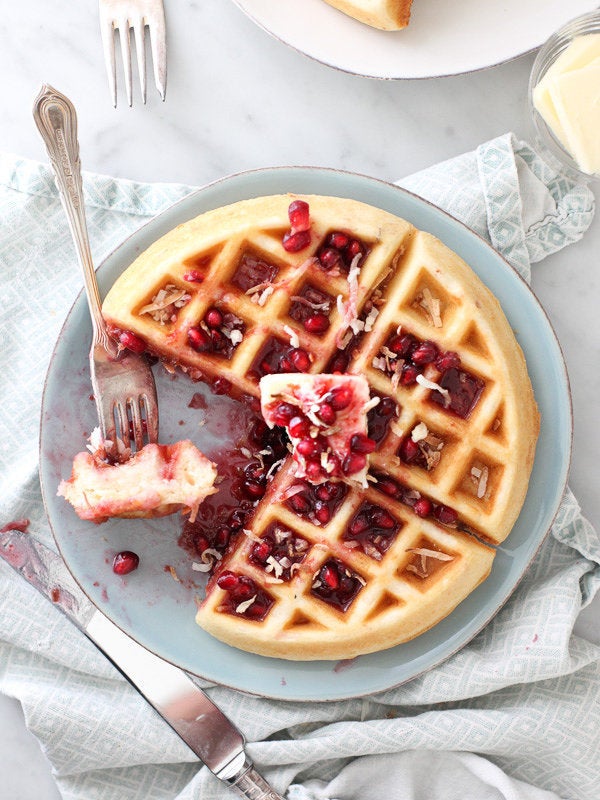 Cranberry-Pomegranate Margarita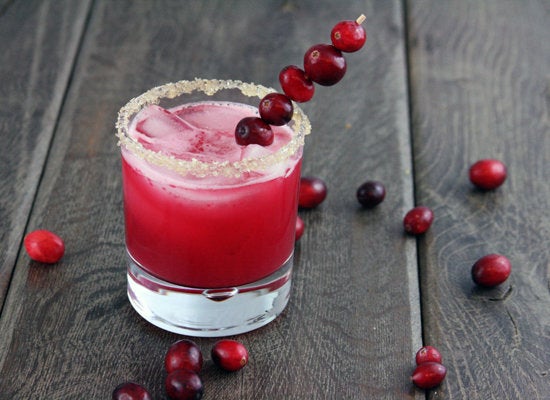 Cheesy Sweet And Sour Pomegranate Thai Chicken Enchiladas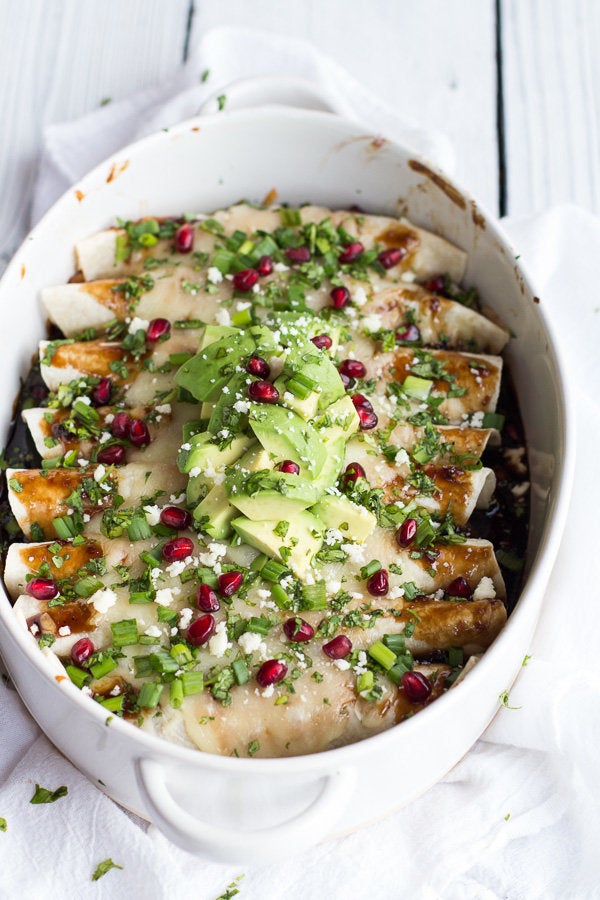 Pomegranate Jeweled Cheese Ball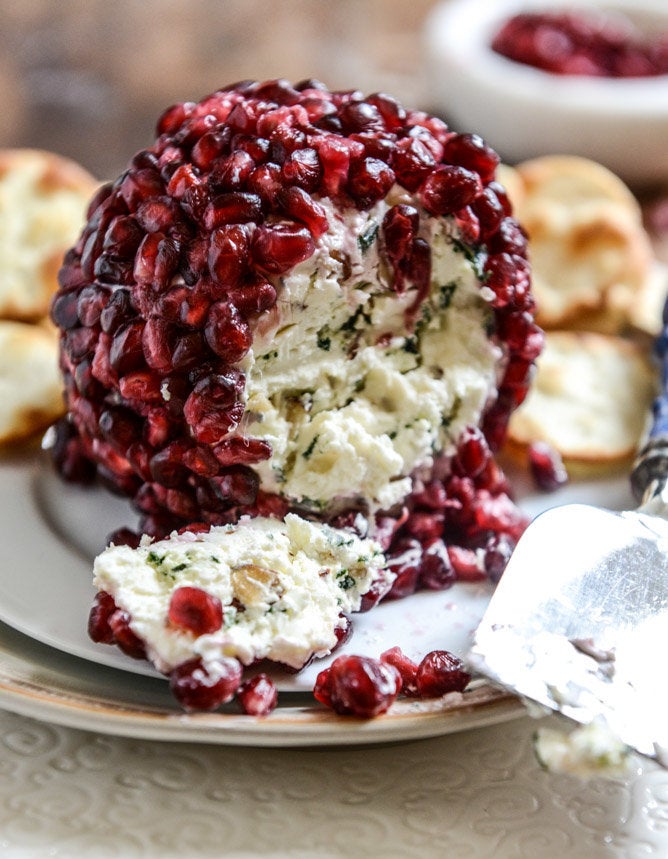 Pomegranate Margaritas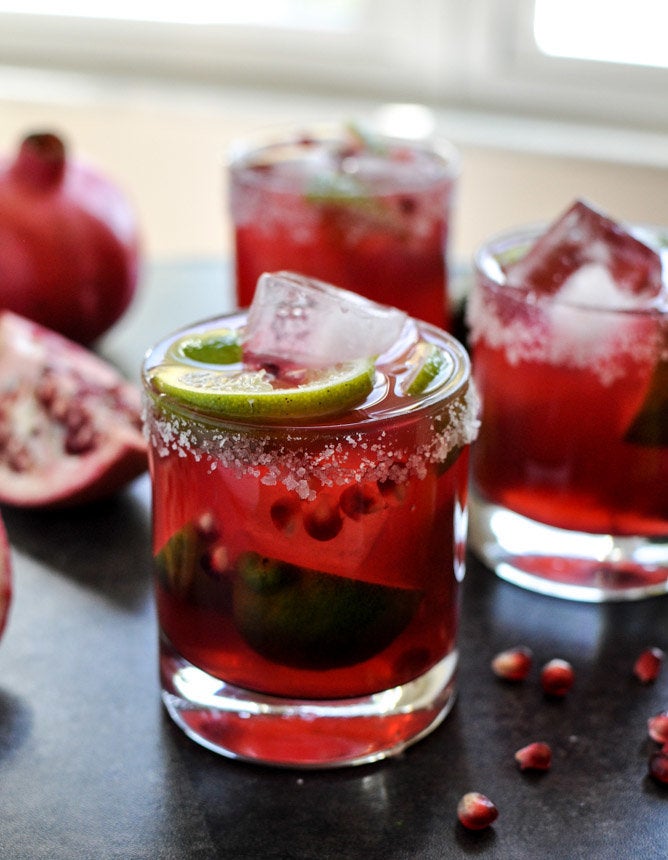 Pomegranate Chicken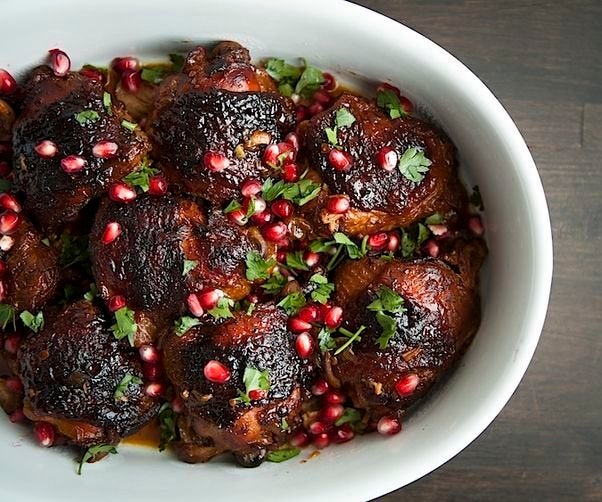 Beet, Carrot And Pomegranate Salad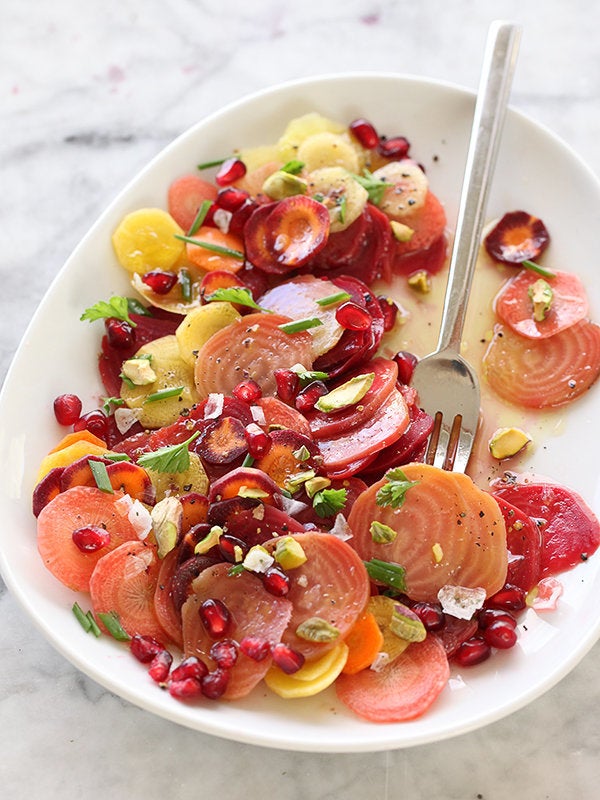 Pomegranate Glazed Donuts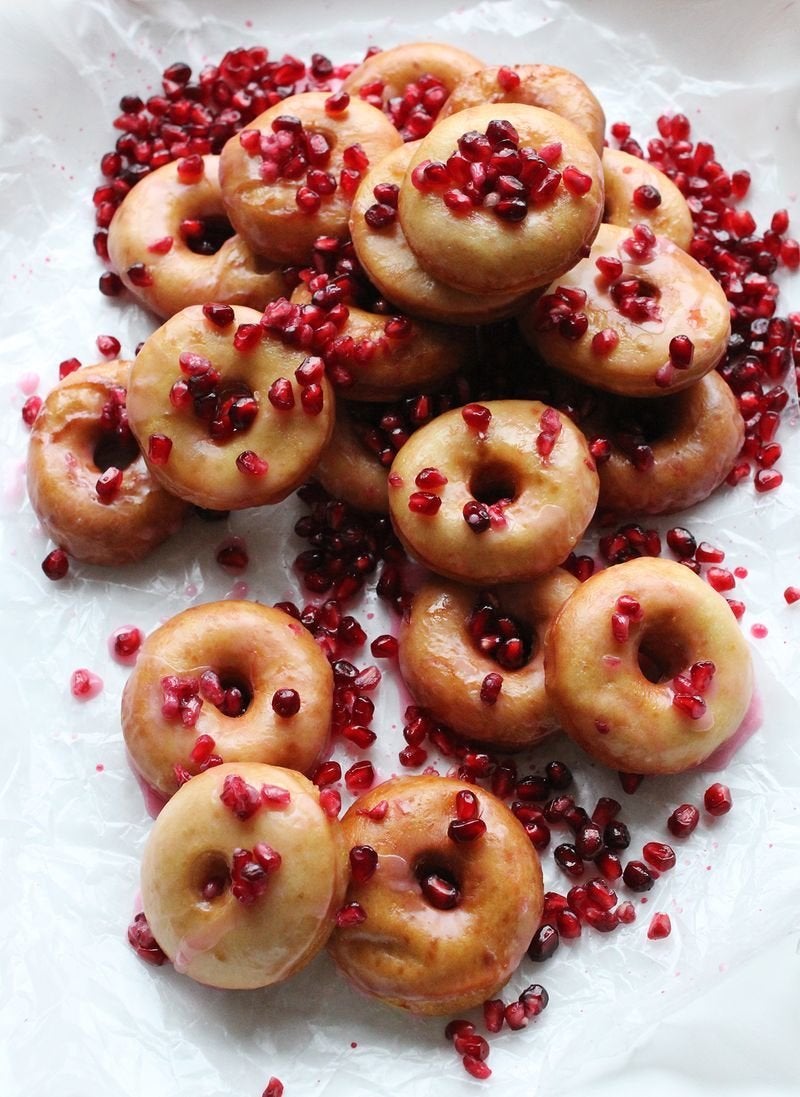 Pomegranate Roasted Carrots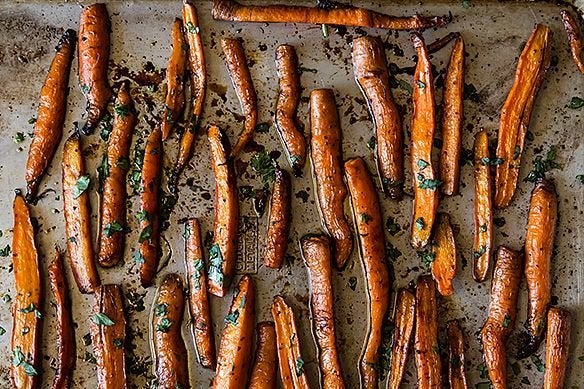 Yoghurt with Toasted Buckwheat, Mint, Berry + Pomegranate Salad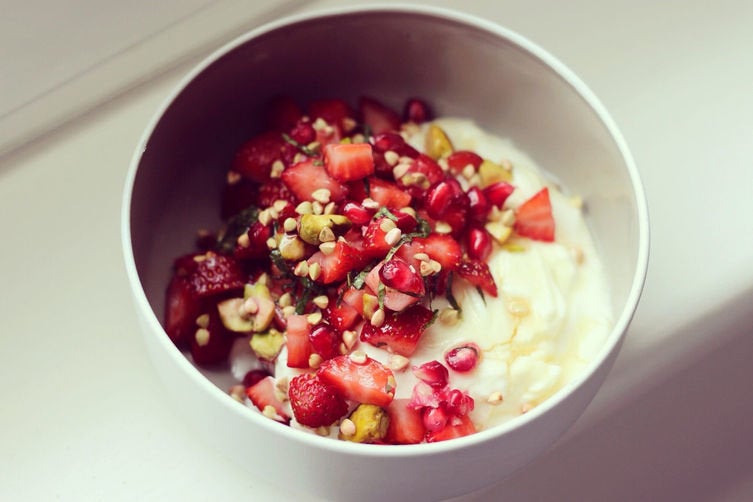 Pomegranate Vanilla Sangria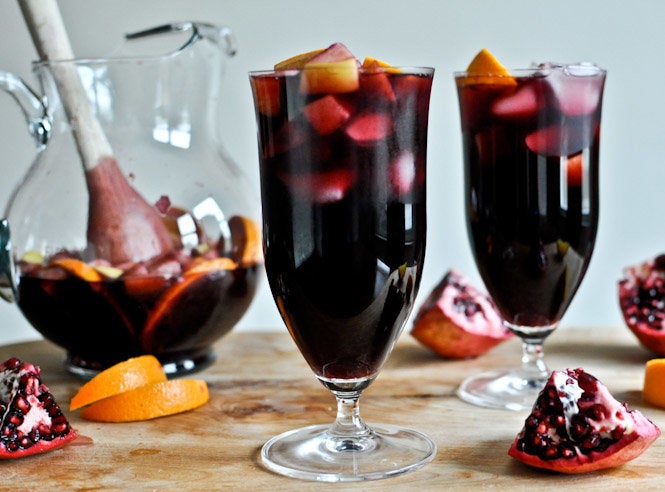 Raw Kale Salad With Balsamic And Pomegranate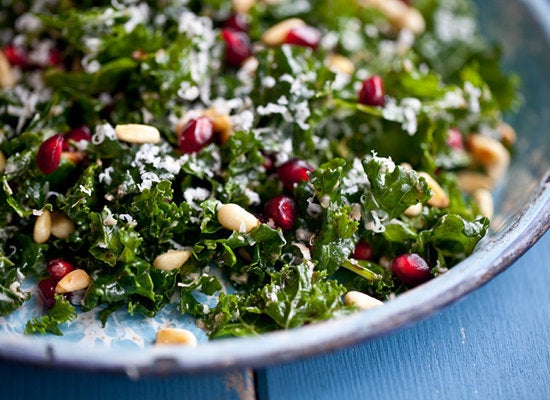 Honey-Coconut Quinoa With Pomegranate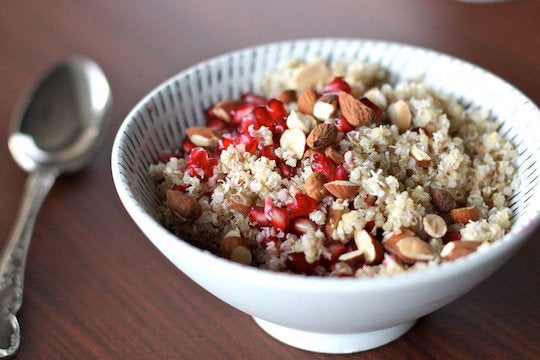 Cocoa Nib And Pomegranate Overnight Oats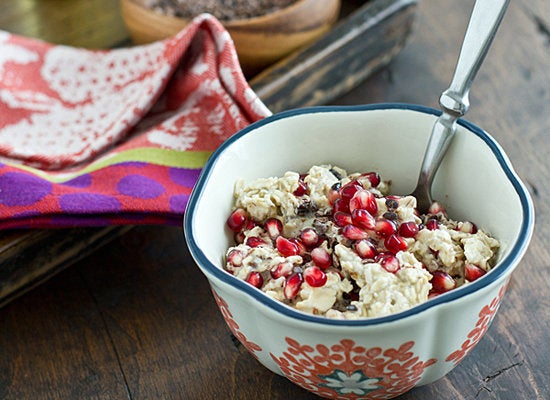 Sweet Chili Apple-Pomegranate Salsa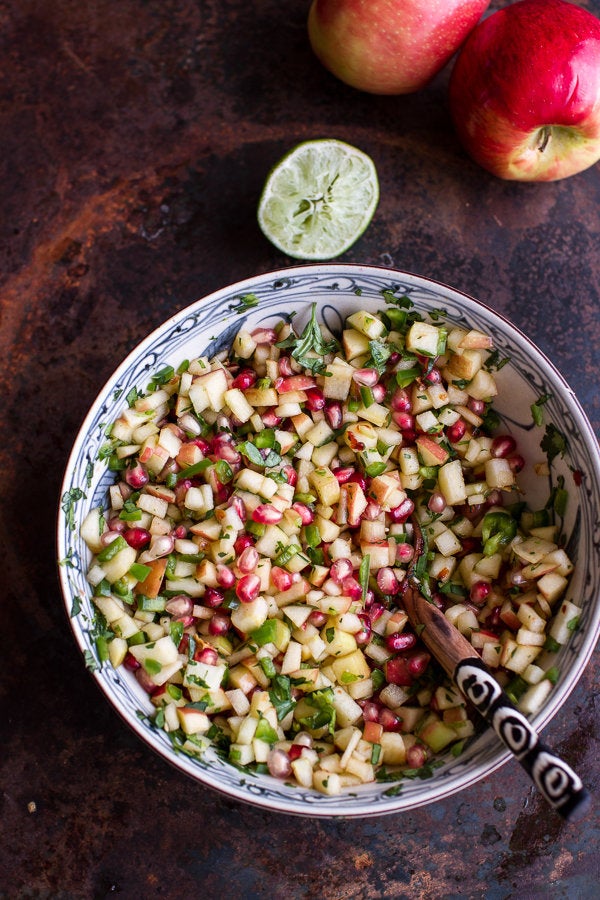 Baby Kale Salad With Pomegranate Seeds And Spicy Candied Pecans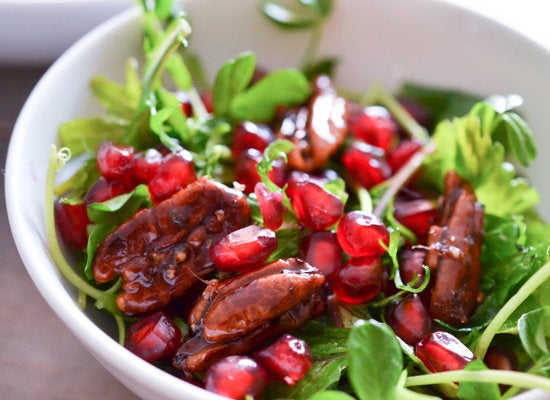 Thai Peanut Chicken With Sticky Pomegranate Rice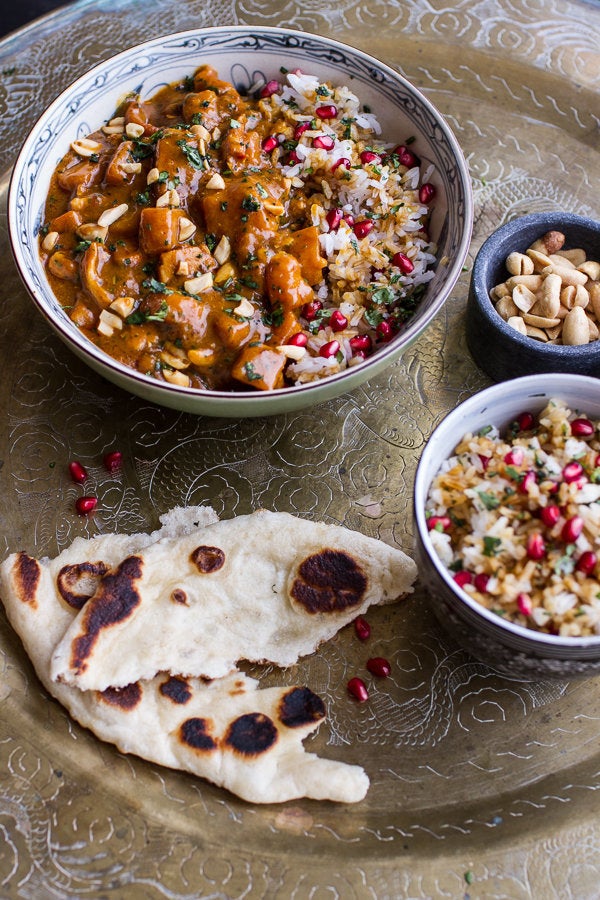 Grilled Eggplant With Pomegranate Seeds, Mint, And Feta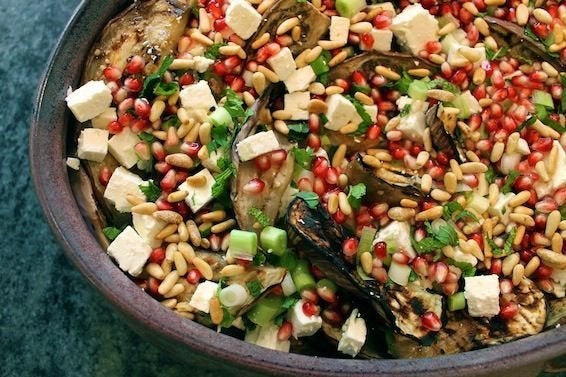 Roasted Cranberry Pomegranate Salsa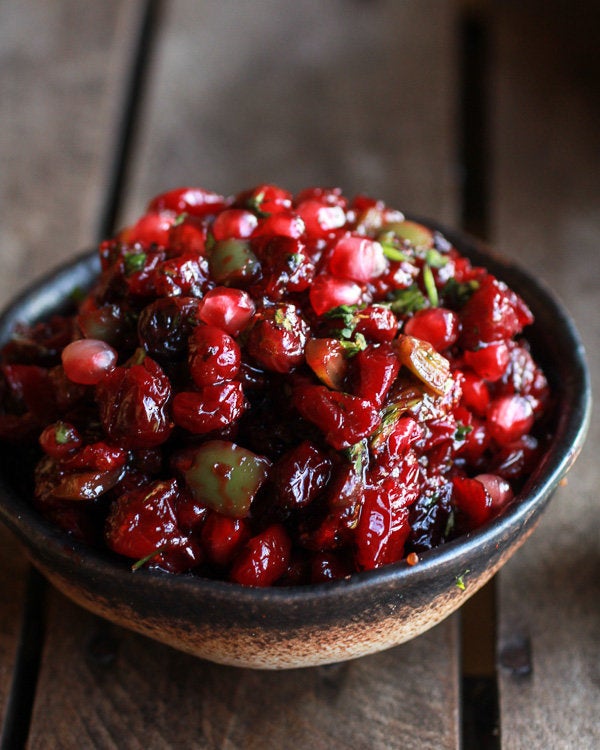 Pomegranate Pear Crumble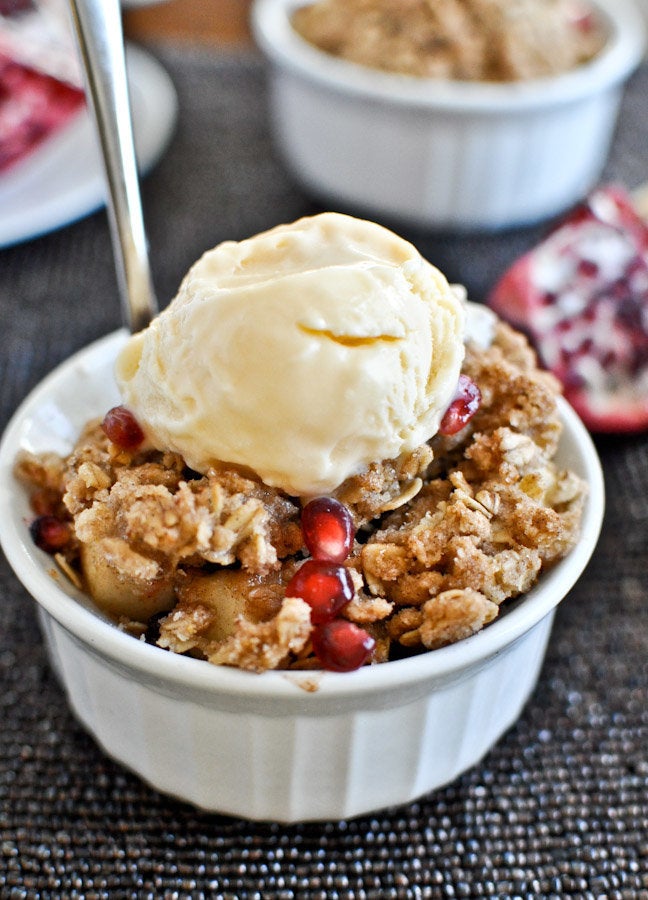 Spiced Pomegranate and Orange Caramels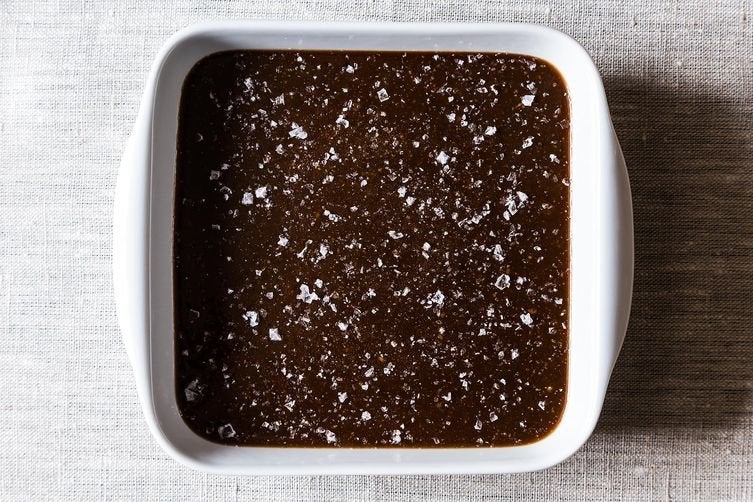 Triple Pomegranate Smoothie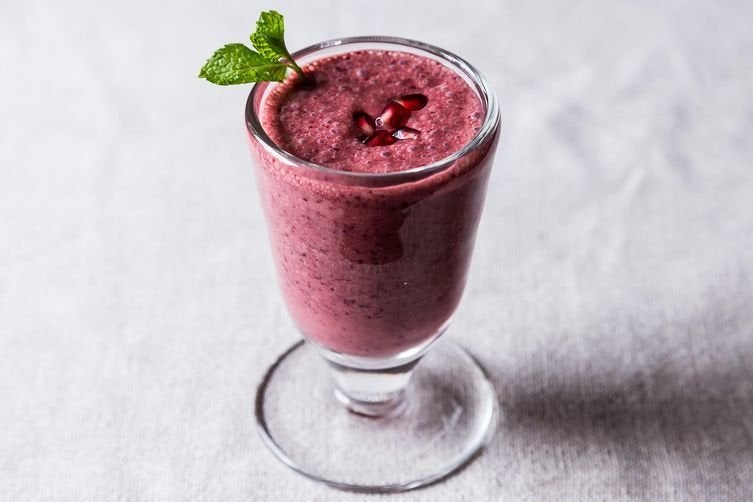 Pearled Barley Salad With Apples, Pomegranate Seeds And Pine Nuts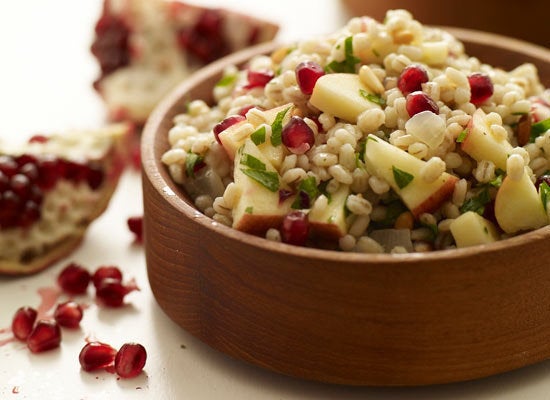 Pomegranate, Basil And Queso Fresco Salsa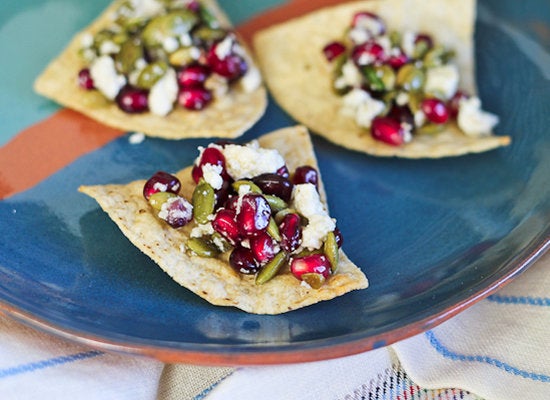 Blackberry, Raspberry And Pomegranate Cheesecake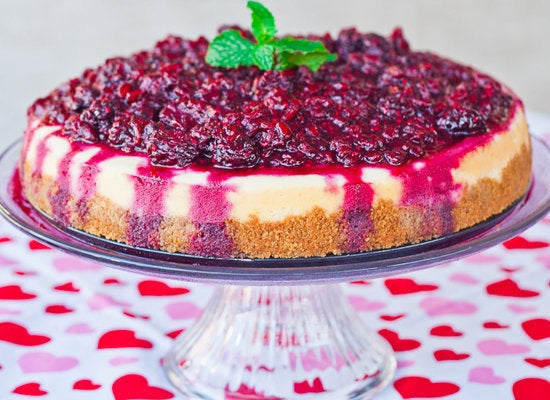 Brussels Sprouts With Pomegranate Seeds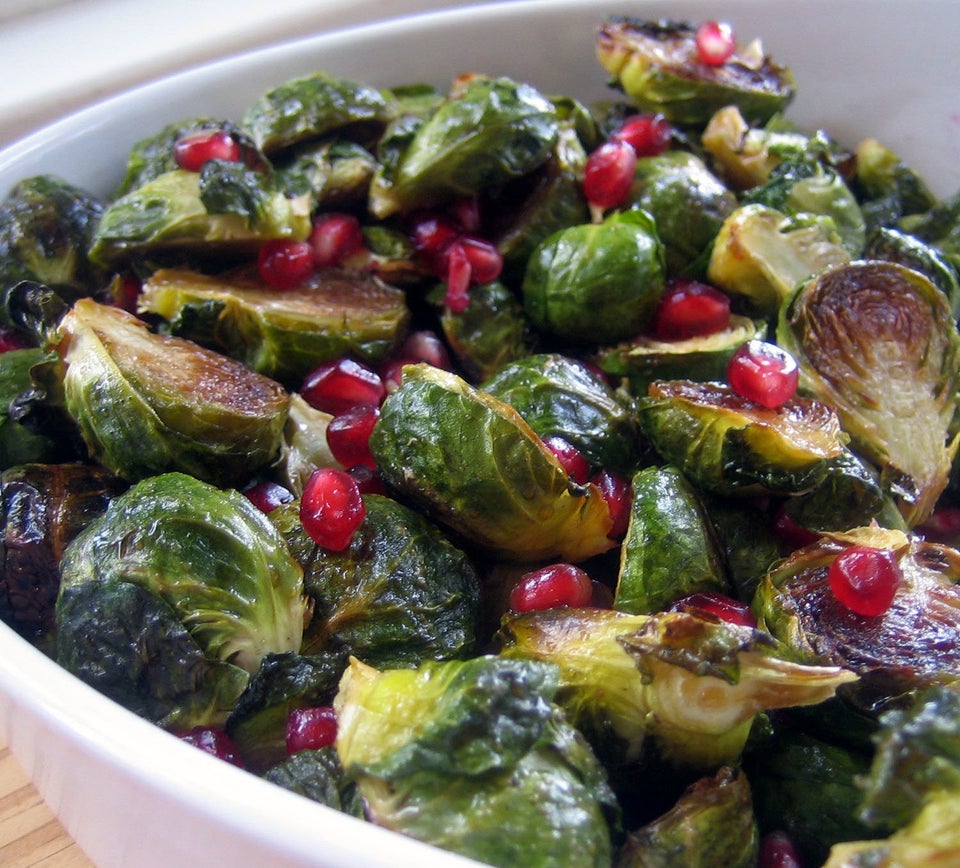 Grapefruit Pomegranate Champagne Sorbet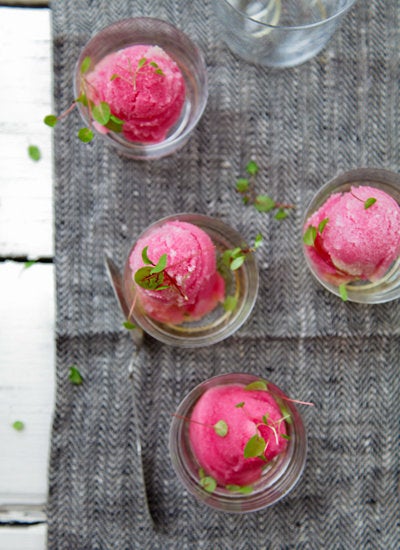 Pomegranate Tarts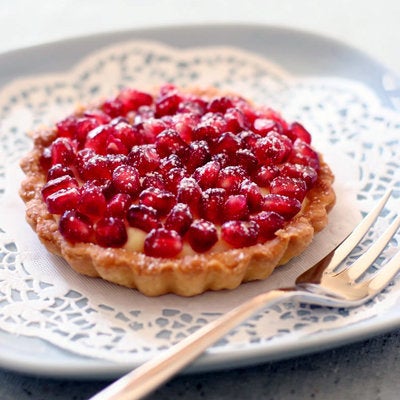 Fesenjan Persian Chicken Stew With Walnut And Pomegranate Sauce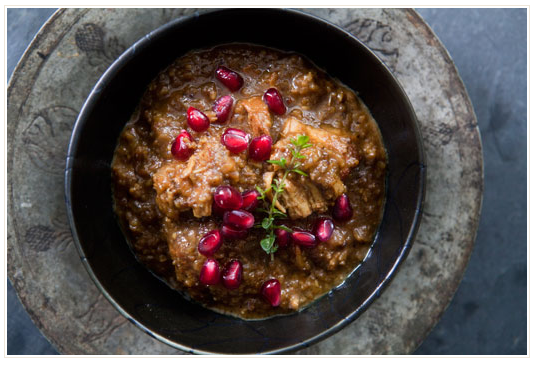 Sparkling Pomegranate Punch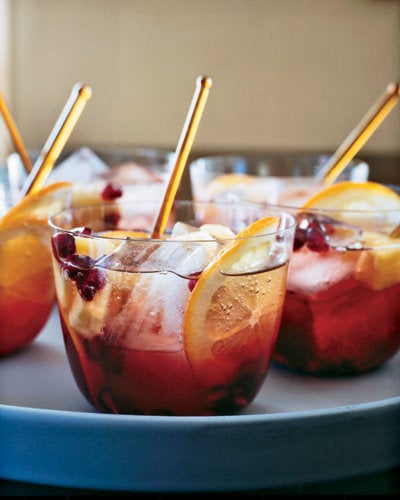 Roasted Lamb In Herbs And Pomegranate Marinade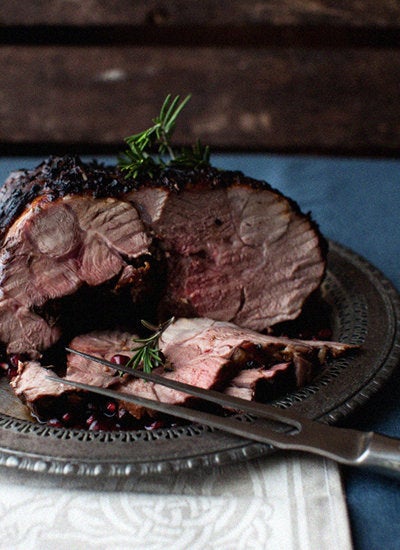 Pomegranate Panna Cotta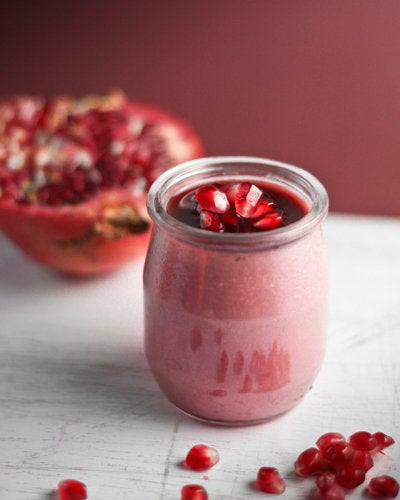 Pomegranate Gelato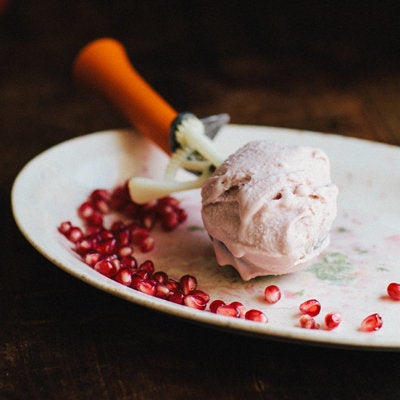 Chocolate Mousse Cake With Pomegranate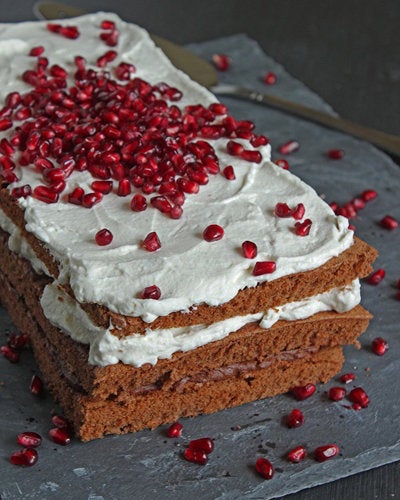 Grapefruit And Pomegranate In White Tea Jelly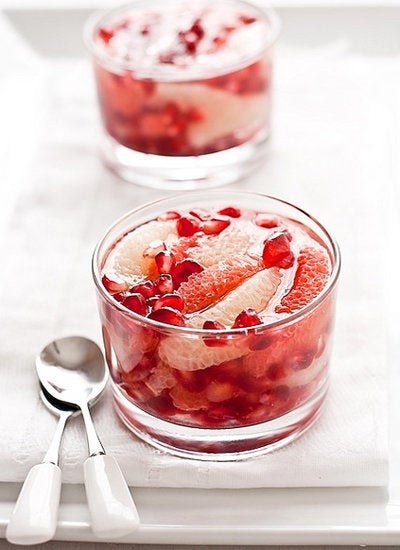 Pear And Pomegranate Salad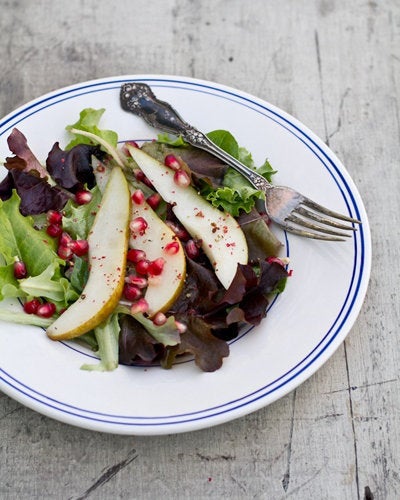 Vegan Rose Water Almond Milk Pudding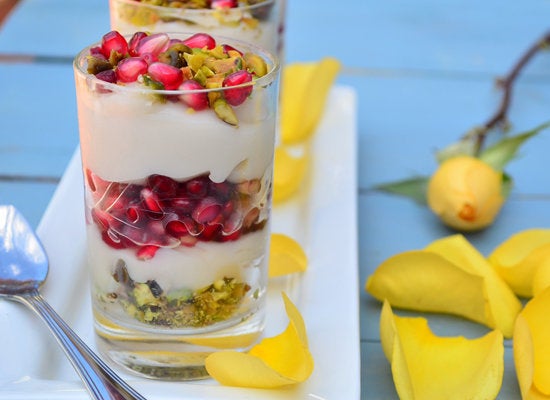 Pomegranate Meringue Tarts With Spicy Chocolate Ganache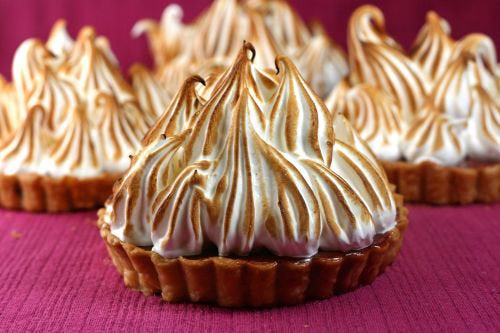 Related