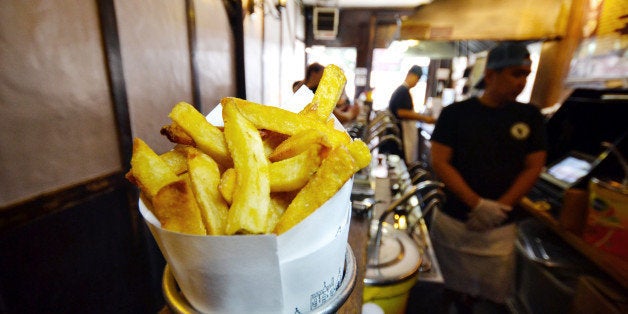 NEW YORK -- Omer Shorshi's 18-year-old business is in charred ruins, but he feels lucky.
On most days, the co-owner of Pommes Frites worked in a basement office of the Belgian fry shop, a beloved staple of Manhattan's East Village. But on the day a gas explosion ripped through the next-door sushi restaurant, sparking a fire that gutted the neighboring buildings, including the one where Shorshi worked, the 43-year-old wasn't there; he had stayed home with his sick son.
The March 26 accident left two people dead and 22 injured. But all seven customers and employees who were in Pommes Frites emerged unscathed. For that, Shorshi said he's grateful.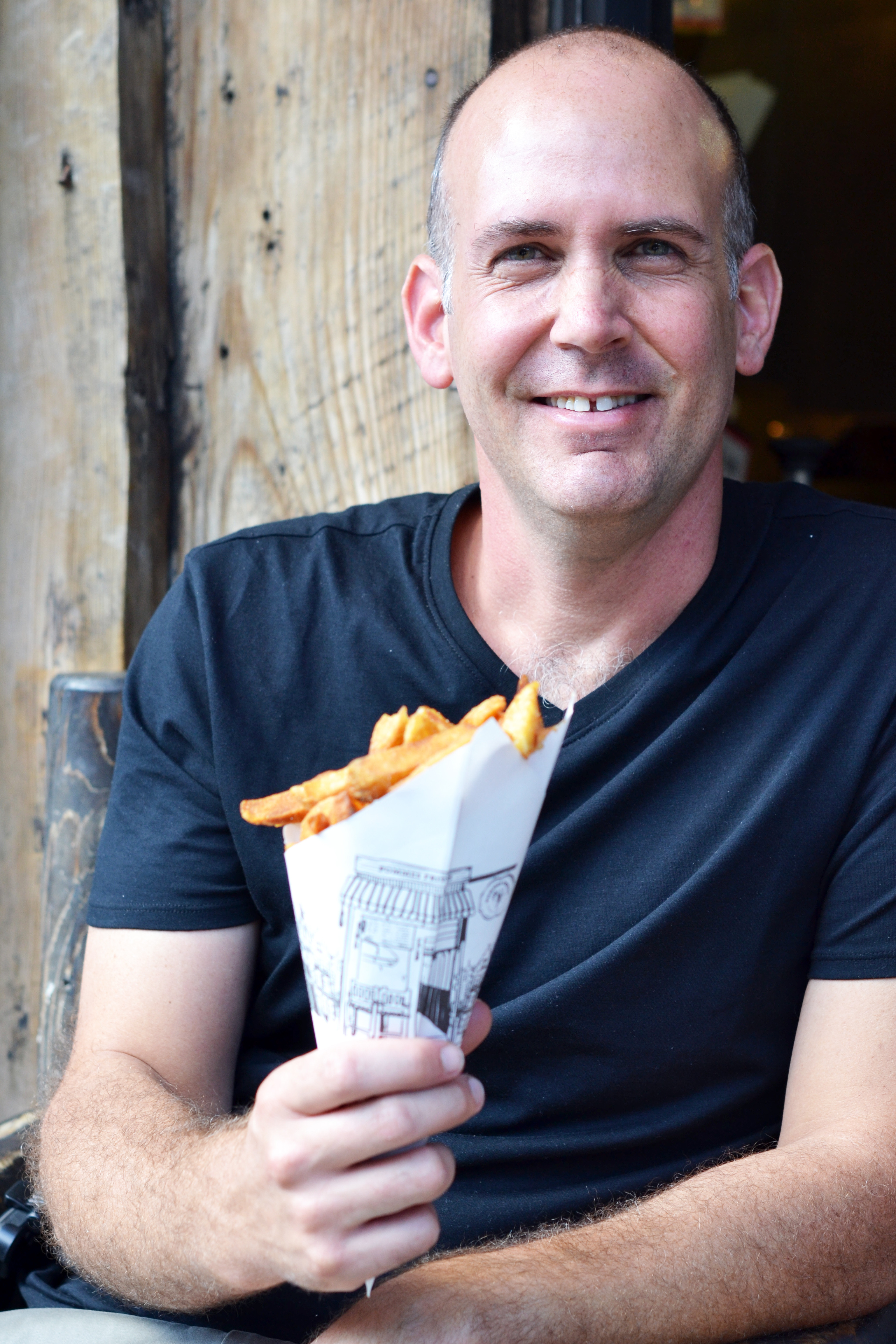 Omer Shorshi posing for a photo shoot just weeks before a fire destroyed his restaurant.
"Miraculously, no one [in Pommes Frites] got hurt," the Israeli-born restaurateur told The Huffington Post on Friday. "No one got even a scratch, so that's really amazing."
Now, Shorshi said he and his business partner, Suzanne Levinson, are in the market for a new location to reopen Pommes Frites. Preferably, somewhere in the East Village.
But it's proving difficult to find something reasonably priced in the same heavily trafficked area, near the neighborhood's iconic St. Mark's Place.
"We already had a good relationship with our landlord. We had a good rent over there. It was a really good location," Shorshi said. "Now we're probably going to have to go more east to find something affordable."
Days after the fire, fans of Pommes Frites began offering donations to help resurrect the eatery. But Shorshi refused. The injured victims should be the priority, he insisted.
"But they kept asking us," he said.
And, at a fries-only restaurant where bills rarely exceed $7, Pommes Frites doesn't exactly have a massive surplus of cash with which to start over.
The eatery on Thursday began accepting donations via mobile payment platform Square. Just under $1,000 had been raised as of Friday, according to Shorshi.
"We're going to need to raise quite a lot," he said. "I don't think the donations will bring in the big money, but hopefully it will do something."
It's difficult to estimate how much money the business needs. Rent is unpredictable, and the renovations needed to refit a retail space into a restaurant -- which is a possibility any restaurant owner faces when looking for a new location -- can drive up the price even further. Plus, Shorshi hopes the next Pommes Frites will be even bigger than the one that burned down.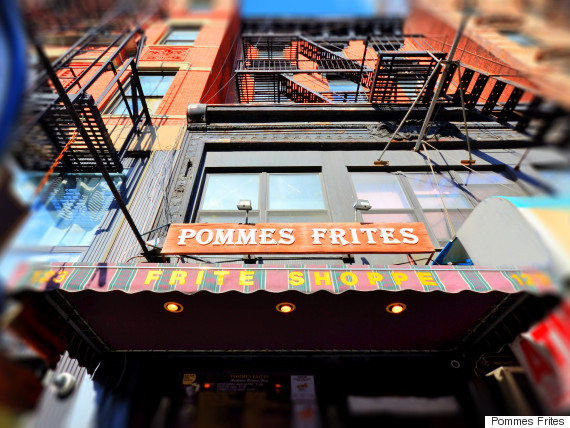 The quaint-looking fry shop remained in the same location for 18 years.
Once he reopens his doors, Shorshi said he plans to rehire as many of his workers as possible.
"We had people who worked for us for, like, eight years," he said. "In the fast-food business, that's unheard of. We try to take care of them as best we can."
Pommes Frites wants to take care of its fans, too. Shorshi said once the new location is ready, he plans to feed to everyone who donated money to help get it started.
"We can invite everybody for free fries," he said. "We're humbled from all this support."
REAL LIFE. REAL NEWS. REAL VOICES.
Help us tell more of the stories that matter from voices that too often remain unheard.