Here's a staggering fact: when you're homeless, something as basic as a bar of soap can save your life.
Without access to basic sanitation necessities, humans are more susceptible to infections and illnesses. According to statistics from the National Health Care for the Homeless Council, homeless people typically live 28 fewer years than those who live in homes.
That's why Kathryn Xian, an activist based in Honolulu, Hawaii, developed a project called Pono Soap to help the growing homeless population there.
Pono Soap, which just launched in December, uses aroma therapy and essential oils to add a holistic boost to each vegan, handmade bar. The "3 trees" bar, for instance, uses cedar, fir and eucalyptus to help combat respiratory illness, while "Rosie t." (rosemary, fir and tea tree) combats psoriasis, eczema and hair loss and is said to help improve moods.
Xian discovered her soapmaking passion to help her wife, who is "extremely sensitive to noxious chemicals, even in the slightest amounts," Xian told HuffPost. Once she learned how to make soap that didn't give her wife an adverse reaction, she set about using it for the broader good. In the Hawaiian language, "pono" can mean goodness, uprightness, well-being, equity and welfare.
"I've always been an activist," she says, "so I didn't want to do it for a singular reason. I wanted to incorporate soap-making into a greater cause."
Xian says she gives most of the soap to a homeless encampment in the Honolulu neighborhood of Kakaako. She sells whatever is leftover to boutiques and health food stores around town.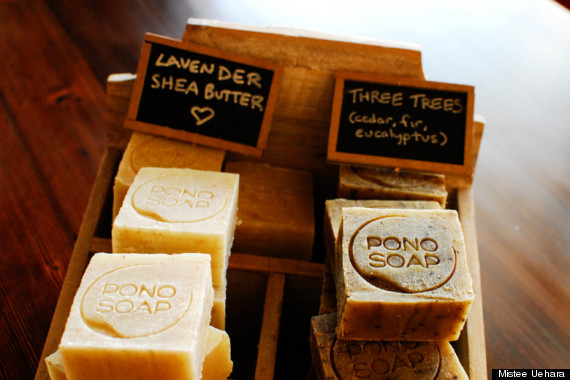 All of the revenue -- about $1,500 so far, she says -- goes to Xian's other passion: identifying and helping homeless families most at risk for sexual abuse and trafficking. With Pono Soap's proceeds, Xian is trying to establish housing subsidies for these at-risk families, to help them find a home and then help them pay the rent.
So far, Xian has helped one family find housing not far from their previous encampment. Tabitha Martin told HuffPost that she, her husband, Tracy, and their three-year old daughter, Talia, were evicted from their apartment a year and a half ago when Tracy was let go from his job as a restaurant manager. He had recently suffered a heart attack.
A friend of Tracy's had lived in the homeless encampment in Kakaako, so they figured they would stay there until things were sorted out. But because of Honolulu's strict street sweeping policies, Tracy's identification and birth certificate were taken, which made it more difficult to get a job or apply for services from Honolulu's Institute for Human Services.
Now that they're in a home, Tabitha told HuffPost, the future looks "a lot more possible now." While Tabitha works as a parking attendant at a community center, Tracy stays home to care for Talia and is looking for another job.
"I really want to pay back [Xian's] organization when I'm able to," Tabitha said.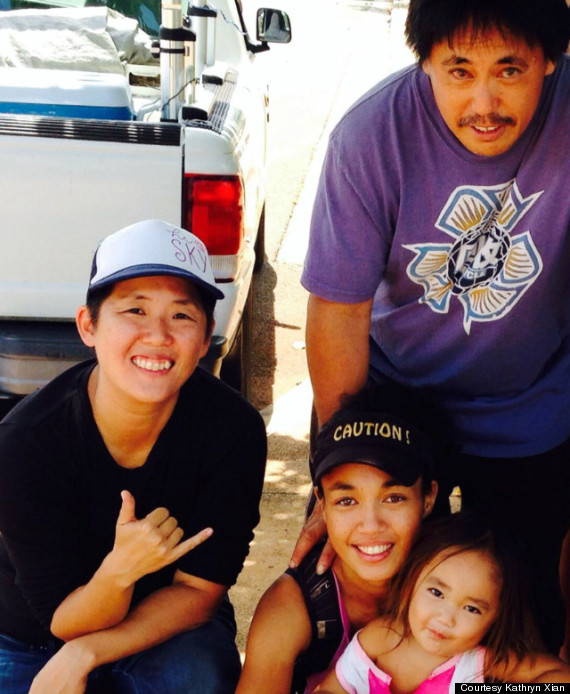 Xian (left) and the Martin family, who was able to find housing with help from Pono Soap, after living in an encampment in a public park.
Xian, who said she already has another family lined up for assistance, insists her help isn't a just a charitable handout.
"It's not in perpetuity -- it's a subsidy," she told HuffPost. "They are adamant in paying part of the rent, and that's what we like to see. It proves to the public that the homeless people aren't just lazing around, not wanting to contribute. It gives them a sense of honor and identity."
Xian has funded Pono Soap out of her own pocket -- thousands of dollars, she estimates. But eventually, she plans for Pono Soap to have its own storefront and employ a staff of 10 to 15 homeless workers, providing them with employment training programs as well as the experience of making the soap.
"If we give houseless families a chance," she says, "they'll utilize it because they know how bad it can get. All we have to do is set up a system that can set up the beginnings of that in a respectful way. In a way that they feel they're cared about."
Related
Before You Go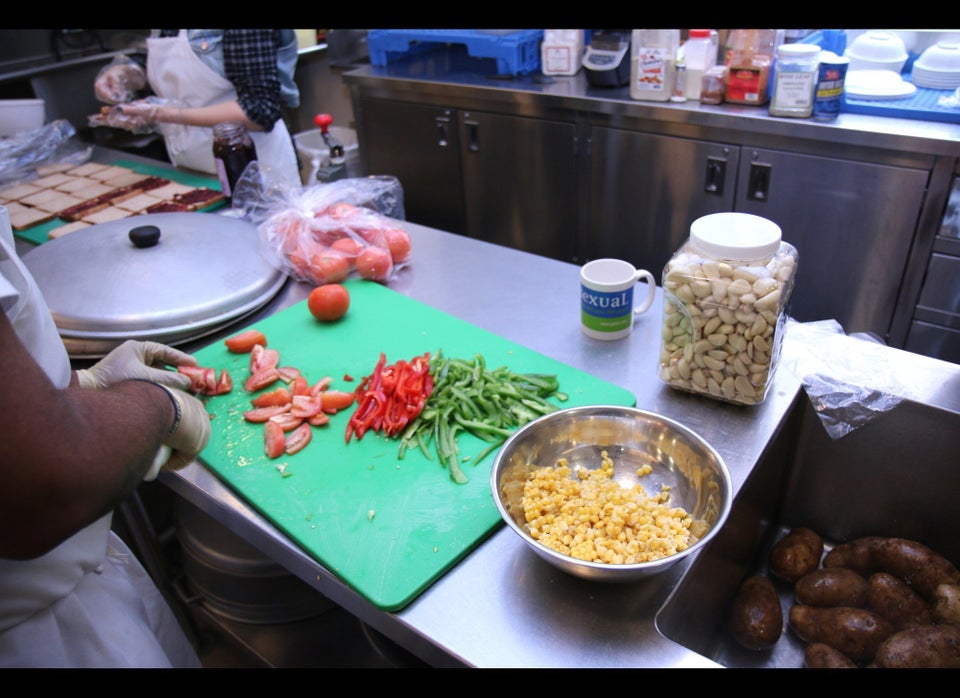 5 Simple Things That Improve the Daily Lives of Homeless Youth
Popular in the Community