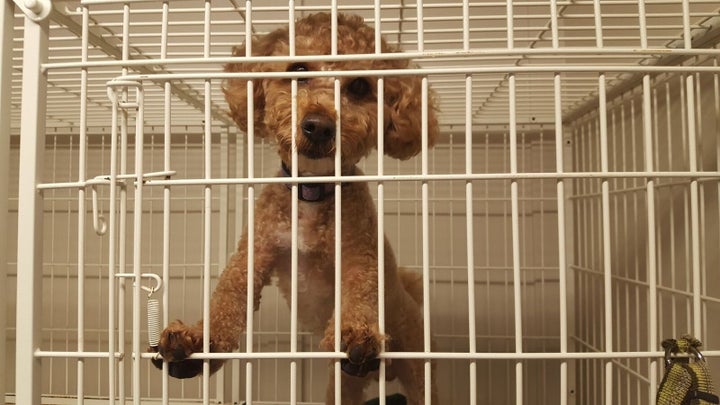 A poodle is lucky to be alive after a good Samaritan found him locked inside a suitcase discarded off a road in Canada over the weekend, authorities said.
The tiny animal, since named Donut, was heard crying inside the blue, hard-shelled luggage on Sunday by a dog walker in Vancouver, British Columbia, the Richmond Animal Protection Society (RAPS) said Monday.
"I heard this noise coming through the undergrowth," Graham Barrett told CTV News. "I saw this suitcase. … I knew it had to be an animal. I knew something was trapped inside."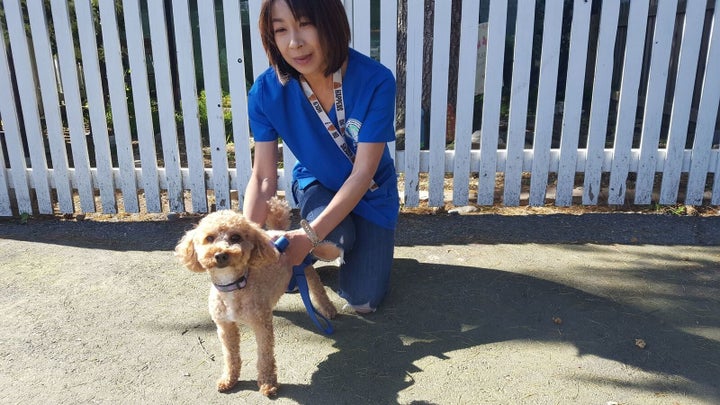 Barrett said he called police for help after an unsuccessful attempt to open the suitcase by himself.
By the time authorities were able to break the case open, they estimated the dog, who was found lying in his own urine and feces, had been trapped inside for a total of three to six hours.
RAPS President and CEO Eyal Lichtmann couldn't hide his disgust over the animal's mistreatment. 
"It's just horrendous," he told HuffPost. "Who puts a dog into a suitcase and throws it into the woods?"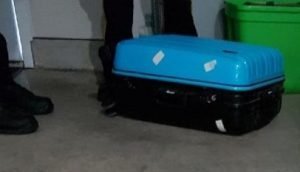 Anyone who decides they can no longer take care of an animal is urged by RAPS to bring the pet to its shelter. "RAPS will gladly take the animal, provide it care and re-home the animal," the group's website states.
Amazingly, Donut is said to be doing extremely well, as seen in the video below released by RAPS. He's described by the group as "active, happy and friendly," and "in good health despite the traumatizing incident."
The dog, estimated to be about 6 years old, was found without a microchip or any other identifier. He had been recently groomed, RAPS said.
An investigation is underway by the Richmond Royal Canadian Mounted Police and a team with the British Columbia Society for the Prevention of Cruelty to Animals to try to find whoever placed the poodle inside the suitcase, The Vancouver Sun reported.
The culprit could face up to five years in prison, a $75,000 fine and a lifetime ban on owning animals, CTV reported.
Barrett, who has two dogs of his own, hopes his adult daughter will be able to adopt the pooch, who he'd like to name Lucky because of his incredible survival.
"I think this would be a good fit for their family, and also for us, to know that he's in a safe place," he said.
Calling all HuffPost superfans!
Sign up for membership to become a founding member and help shape HuffPost's next chapter
BEFORE YOU GO