Updated on March, 26 2015 at 9:05 a.m. EST
This inventive solution is no load of crap.
Across the globe, 1.8 billion people use a drinking water source that is contaminated with fecal matter, according to the World Health Organization (WHO). To make sure the waste produced by refugees and low-income households in Kenya doesn't infiltrate their water systems, a group founded by U.S. university grads is turning poop into charcoal for cooking.
Established in 2011 based off of research conducted at Emory and Georgia Tech, Sanivation provides toilets to people in need, collects the waste and then treats it with solar energy. The final byproduct are low-cost briquettes that can be safely used for cooking and heating homes.
Sanivation co-founder Emily Woods said in a video interview that the briquettes are particularly "fantastic" because it burns longer than standard coal and emits less carbon monoxide and particulate emissions.
Less pollution means significantly fewer deaths.
According to WHO, more than half of premature deaths that occur among children under 5 are due to pneumonia caused by household air pollution.

The process also drastically cuts down on deforestation, since the coal supplants firewood.
While the group is concerned that people might be reluctant to use coal that was once feces, satisfied customers say there's no odor and they don't give a sh*t about the association.
The group installed more than 30 toilets for nearly 300 people and collects the waste every three days. The poop is converted at a local treatment center, Woods said.
In Naivasha, Kenya, customers pay 600 Kenyan shillings per month (about $6.50) to get access to an in-home toilet and for their waste to be collected twice a week. Sanivation expects to reach 300,000 people over the next three years.
There, the group partnered with the Lake Naivasha Disabled Environmental Group and makes briquettes with a hand press.
Sanivation has already received a number of accolades of its work, including praise from the CDC, and is mentoring students who are looking to get involved in sanitation innovations.
Team Sanivation, a group of undegrads that Woods and co-founder Andrew Foote guided to design a squat-based toilet, were selected for the InVenture Prize at Georgia Tech last year. The award included $20,000 and a free U.S. patent filing.
Learn more about Sanivation and how you can support its mission to purchase a new briquetting machine here.
Related
Before You Go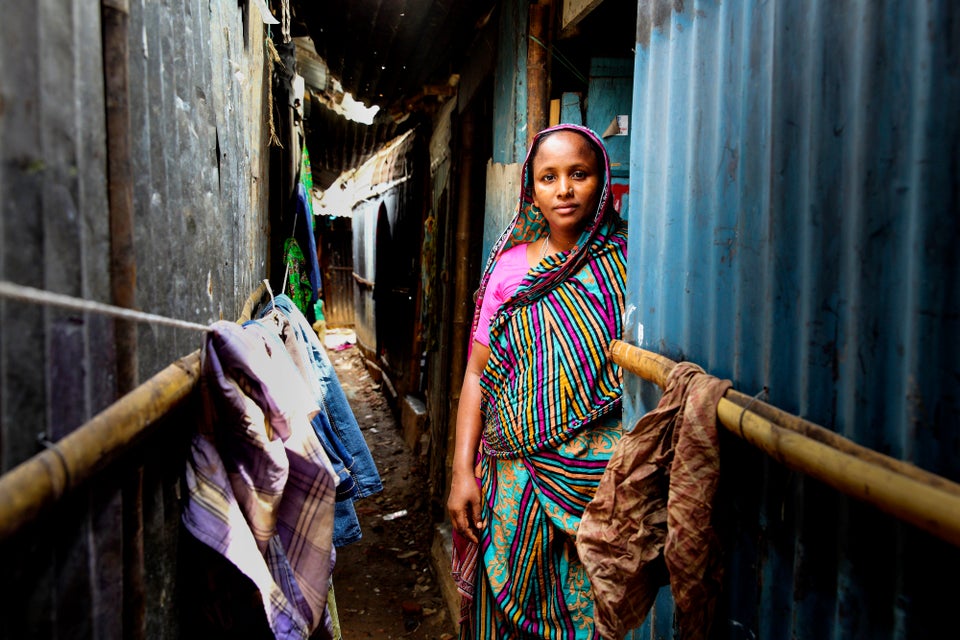 Toilets Around The World