Things are really getting crappy in Venezuela ― to the point where protesters are flinging poop at security forces.
There has been a wave of protests in the South American country since April, with people demanding elections to end socialists' two-decade rule. Adding fuel to the fire is the nation's brutal economic crisis, caused by low oil prices, which has led to triple-digit inflation, medicine shortages and food scarcity for millions.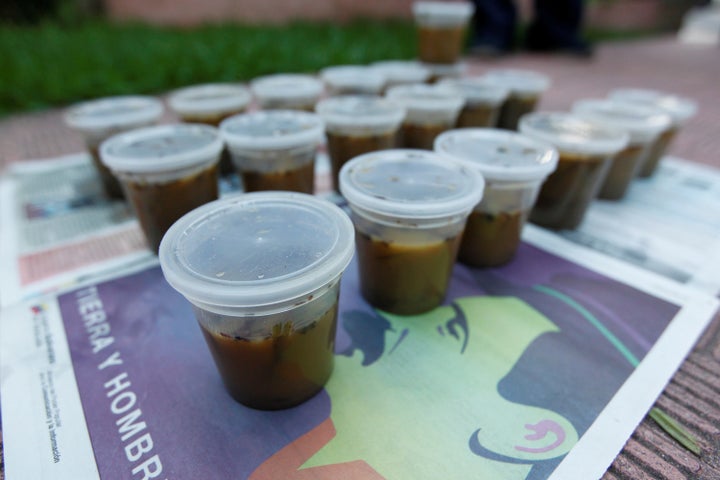 Now, the troubles are literally hitting the fan as demonstrators are being encouraged to throw feces at security forces, along with rocks, Molotov cocktail petrol bombs and tear gas, according to Reuters.
One 51-year-old dentist told Reuters she was helping protesters by preparing caca-filled containers in her home.
"The kids go out with just stones. That's their weapon. Now they have another weapon: excrement," she told Reuters. "One of my patients is collecting excrement from her child."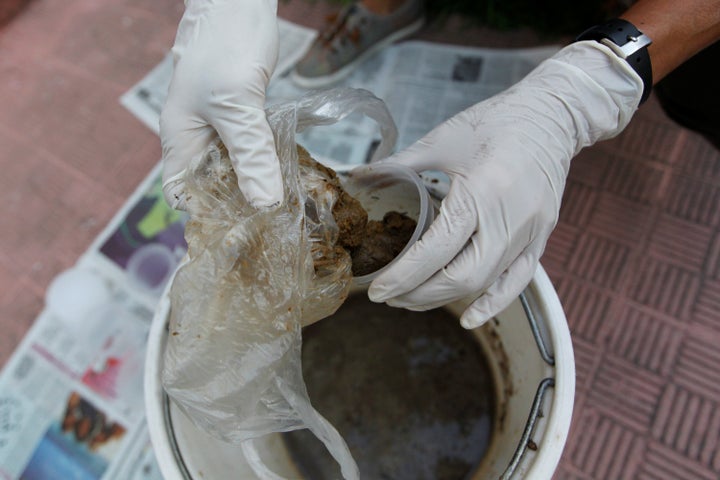 A 16-year-old high school senior who gave his name as Alejandro held his nose and showed a Bloomberg reporter three hidden mayonnaise jars of excrement mixed with water that he planned to hurl at police.
"We're doing it because we've seen that it works," Alejandro said. "This is indeed foul."
At least 38 people have been killed and more than 750 injured in the last six weeks, according to Fox News. Government security forces have used tear gas and water cannons on protesters.
Not all protesters embrace the dirty poopootov tactic. Some say poop bombs are unsanitary and inappropriate biological weapons. They fear the feces could spread infectious diseases when there is a shortage of medicine and basic cleaning materials, such as soaps and disinfectant.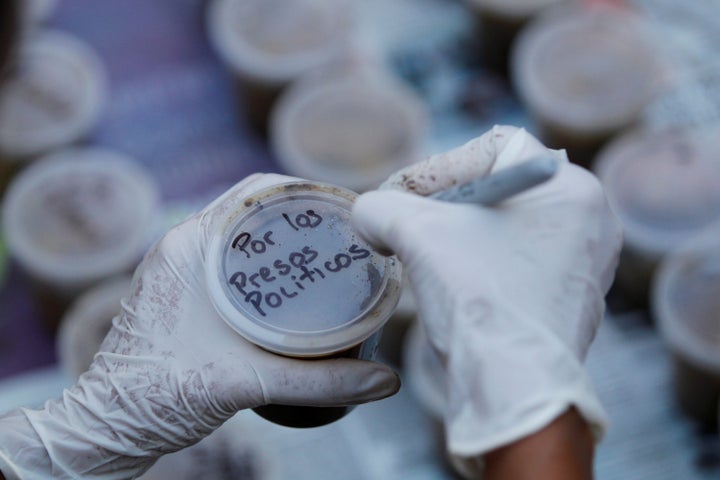 But some lawmakers have given the poo protest tacit acceptance. Lawmaker Rafael Guzman was seen Monday throwing a tear gas canister back at security forces.
"They use their weapons against us, so people are using what they have," Guzman told Reuters.
Reuters contributed to this article.
Related
Popular in the Community