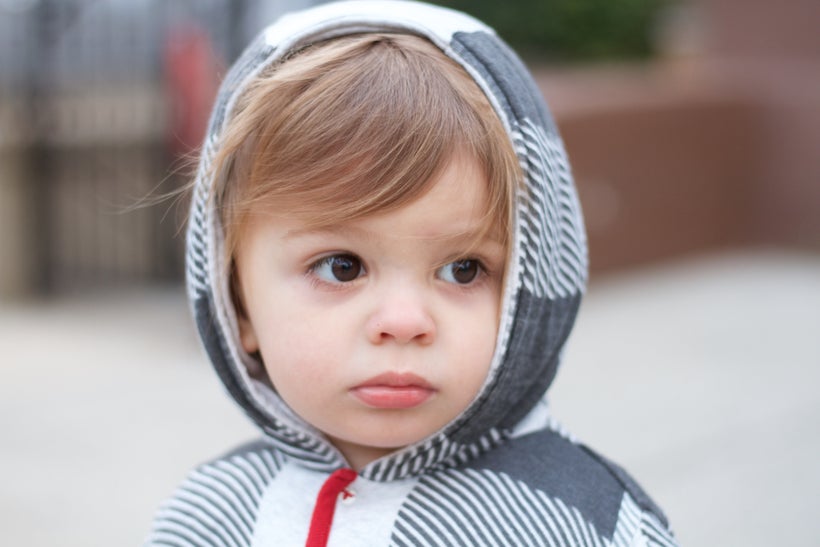 The first three weeks of breastfeeding were completely disheartening and discouraging. Breastfeeding is something that I thought would come naturally to me, but at that time, it was for me the most difficult part of being a new mother. I find that there are two components to breastfeeding, the emotional and the physical. Emotionally, I have an innate desire to nourish my baby with my milk from my breast, so when I was faced with the necessity to both supplement with formula and pump my milk and feed him with a bottle, I felt like a complete failure. Then, there is the physical component where I just want my baby to be nourished, even if the nourishment does not come from me. I just want what is best for my son.
My husband and I met with two lactation specialists during the two days that we spent at the hospital after the birth of my son. We had issues with latching from the beginning, which caused my baby to lose 10 ounces during our hospital stay. It was devastating to us. Both specialists said that he had a posterior tongue tie as well as a lip tie. The lip tie was preventing him from opening his mouth wide enough to latch on correctly and the posterior tongue tie was preventing him from maneuvering his tongue correctly to efficiently remove milk from me. The poor latch caused breastfeeding to be painful and he would try to drink for up to four hours at a time every 30 to 60 minutes because of his inability to remove milk from me.
The two lactation specialists presented me with three options: to continue trying to breastfeed with the lip and posterior tongue tie, to get the tongue tie and lip tie released with a laser by going to see a dentist, or to get the lip tie and posterior tongue tie released with surgical scissors by an ears, nose, and throat doctor. I tried to continue breastfeeding with the ties for three weeks, but I felt defeated. He was constantly hungry, I was in pain, my nipples were bleeding and my ducts were always clogged which as a result prevented my milk supply from increasing. We found ourselves supplementing with one to two bottles a day and I had to pump directly after breastfeeding to unclog my ducts. Since his appetite was increasing and I was already unable to satisfy his hunger, I decided to make an appointment with the ears, nose, and throat doctor.
Going into the office, I was very hesitant about the procedure. The doctor spent a lot of time with us during the consultation explaining everything we would need to know and answering our questions. We felt comfortable with her, so we decided to get the procedure done. She did not use any anesthetics. The procedure lasted about three minutes. She cut the lip tie, and she made four cuts underneath his tongue. To me, there was a lot of blood, but he stopped crying almost instantly. The doctor then spent time with us working on his latch, and there was an immediate noticable difference. For the first time, breastfeeding was painless. He chugged until he was satisfied and he passed out for the first time after 30 minutes of nursing. I cried with delight–this was the first time I was able to satisfy my son's hunger; it was the first time my milk ducts were not clogged; and to my delight–no more bloody nipples! 
For seven days following the procedure we had to massage the area to ensure that it did not heal back into the tongue tie. If you are having difficulty with breastfeeding; if its painful, if your bleeding, if your ducts are clogging, if your baby is never satisfied, he may have a tongue and/or lip tie. There are different types of ties, but they all impact a baby's ability to eat efficiently. I highly recommend taking him to an ears, nose, and throat doctor who can perform a frenulectomy.
Three and a half months following the procedure, my breasts were producing enough milk that I was able to discontinue supplementing with formula and solely exclusively breastfeed. My son cluster fed for hours each day which increased my body's supply. Now, my son is twenty months old and we are enjoying every minute of extended breastfeeding. Our journey with breastfeeding has been incredible. 
Calling all HuffPost superfans!
Sign up for membership to become a founding member and help shape HuffPost's next chapter
This post was published on the now-closed HuffPost Contributor platform. Contributors control their own work and posted freely to our site. If you need to flag this entry as abusive,
send us an email
.