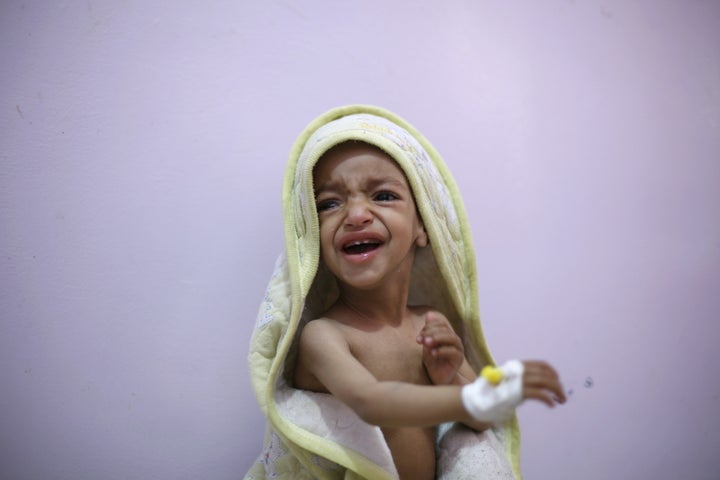 ROME (Thomson Reuters Foundation) - Major progress has been made in curbing the number of children going to bed hungry, but a deadly combination of discrimination and poverty means some groups are being left behind, an international children's charity said on Thursday.
In September last year the United Nations adopted global development goals to end hunger and poverty by 2030.
On current trends, by 2030 there will be 129 million children under five whose growth is stunted by lack of food, according to research published by Save the Children ahead of an international summit on nutrition in Rio on Thursday.
Groups most likely to miss out on progress in curbing hunger include children from ethnic minorities, those in disadvantaged regions of their country, disabled children, and children affected by war, Save the Children said.
"The world has pledged to ... eliminate all forms of malnutrition by 2030. But if we carry on as we are, that simply won't happen," the charity said.
"Unless the world dramatically changes course, malnutrition is here to stay," it said.
There are some 159 million children who are stunted today, down from 255 million in 1990, according to U.N. agencies.
Poor nutrition - where people do not have enough of the right kinds of food - kills more children every year than AIDS, malaria and tuberculosis combined, according to the World Food Programme (WFP).
It causes nearly half of all child deaths - some 3.1 million a year. Those who survive early childhood are likely to have stunted growth, and not reach their full mental and physical potential, WFP says.
Of the 115 countries studied by Save the Children, 100 have reduced stunting in children since 2000. Countries which have made the most progress include Afghanistan, Vietnam, Nepal, Ivory Coast, Equatorial Guinea, Bolivia and Ghana.
However, progress within many countries has varied depending on ethnicity.
Out of 48 countries with available data on ethnicity, children in the most disadvantaged ethnic groups had on average 2.8 times higher rates of stunting and six times higher rates of wasting than their more advantaged peers, the report said.
In some countries the disparity was even greater. In Nigeria, 52 percent of Hausa children were stunted, compared with 14 percent of Igbo children.
Children in rural areas were more likely to be stunted than those in towns and cities, as were children living in marginalized regions with fewer basic services.
Another major challenge to progress in ending hunger is the huge number of children being forced to flee violence. They make up more than half of the world's 59.5 million displaced people.
"All those children on the move have to be protected. These situations are also endangering the goal of nutrition," Roberto Cabrera, Save the Children's country director for Guatemala, said in a telephone interview.
Another sign of malnourishment is obesity. The number of overweight children under five years old has risen to 41 million today – 10 million more than in 1990.
"This is a worrying trend, which will lead to greater ... mortality," the report said.
Countries should incorporate international obligations on the right to food and development into national laws, and address inequalities based on gender, ethnicity, poverty, disability or where a child lives, Save the Children said.
(Reporting by Alex Whiting, Editing by Katie Nguyen.; Please credit the Thomson Reuters Foundation, the charitable arm of Thomson Reuters, that covers humanitarian news, women's rights, trafficking, corruption and climate change. Visit http://news.trust.org)
Related
Before You Go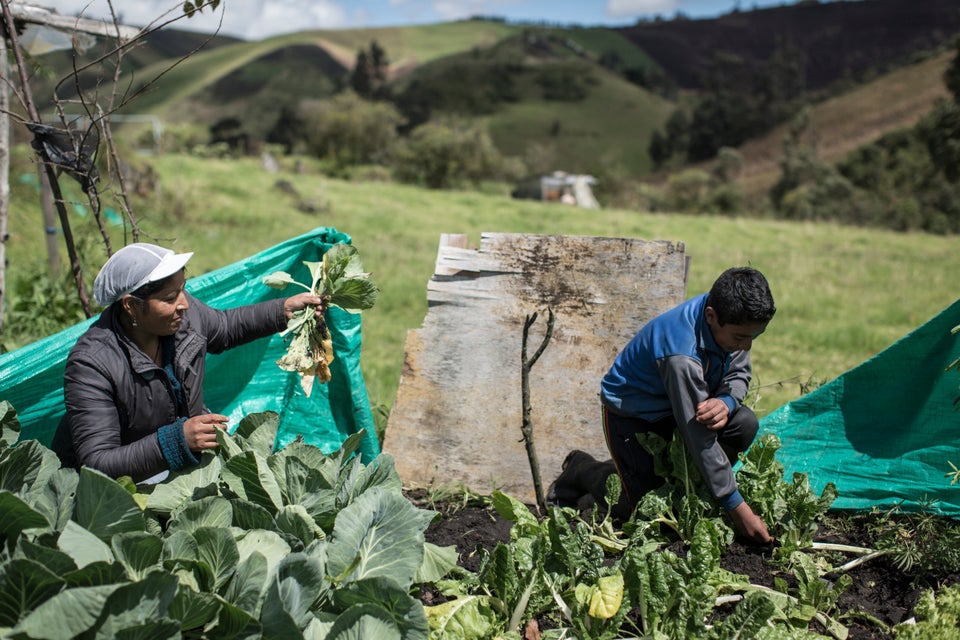 Women Are Key To Ending Hunger