Condom packaging isn't discussed enough in design circles, in our opinion. Consider these wrappers by the Kenyan artist Michael Soi: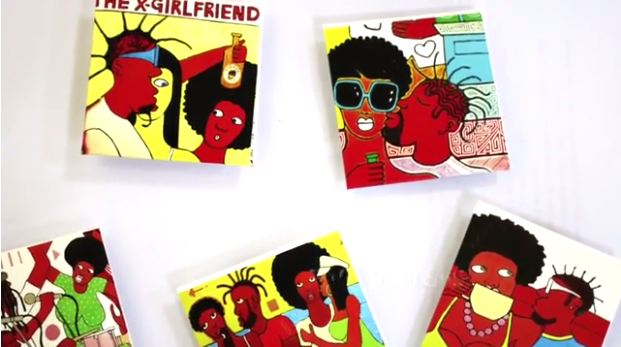 What makes them interesting? Not only are the packages visually striking; they're discreet. You might think they're postcards, instead of prophylactics.
Discretion of design is critical in parts of the world where HIV rates are highest. As a 2009 study of Nairobi youth showed, a prime reason people don't use condoms is because of the stigma associated with simply buying them.
"Most people are actually very afraid of going to vendors in supermarkets and chemists," a CAFS communications officer told CNN.
According to CNN, the CAFS team struggled to find an artist for the project, for the same reason teens don't want to buy condoms -- artists didn't want to be "associated with sex."
Soi, meanwhile, seems unfazed. His subjects are modern, often interracial couples or young women drinking Tusker, a popular Kenyan beer brand.
In a video about the project, a CAFS representative says the funds will also go to producing high quality condoms. For more on the project, check out the video below.
Related