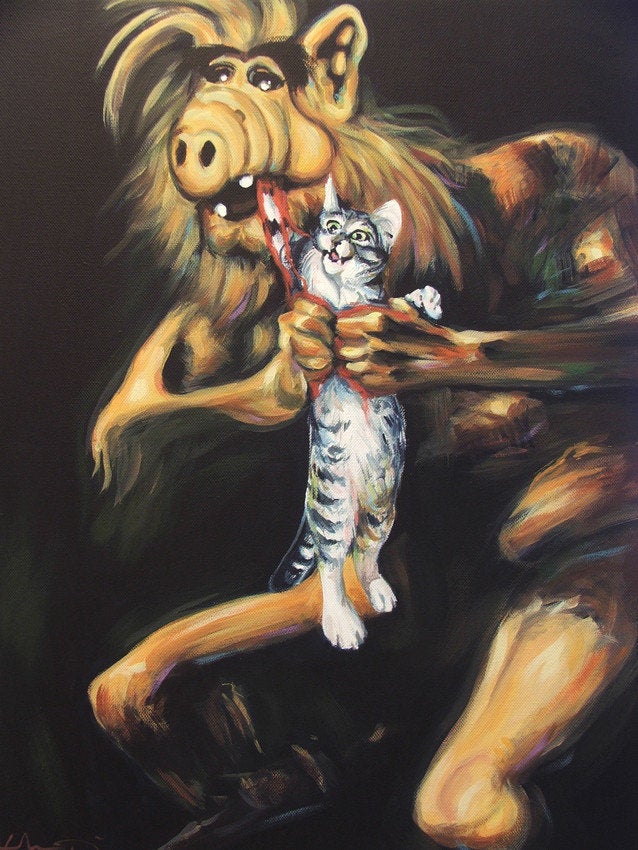 Have you ever looked at a classical work of art and thought you just couldn't relate to the subject matter?
Enter Hillary White, an imaginative illustrator who isn't afraid to merge Raphael -- the Renaissance painter -- with Raphael, the Teenage Mutant Ninja Turtle.
We've fallen hard for White's hilarious series of "Pop Reinterpretations" introducing works by Da Vinci, Goya and Bosch to the likes of Spiderman, R2D2 and Lady Gaga.
We asked White a few questions about her inspired mashups. Check out 15 of her favorite works below and scroll down for the Q&A.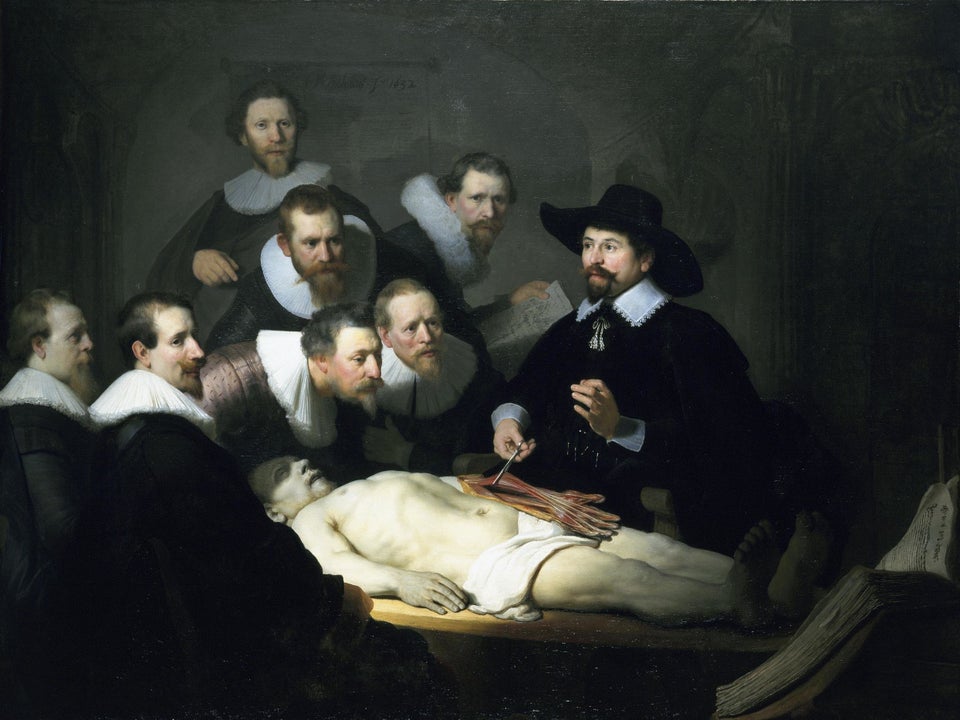 Hillary White
Huffington Post: What inspired you to return to these classical paintings with some pop culture flair?

Hillary White: A few years ago I became intrigued by the idea of a "White Rabbit persona" (which became my online artist ID) and developed a physical papier-mâché mask based on my affinity with "Alice in Wonderland." For practice, I began remixing some of the great works/styles, replacing the various subjects' heads with a 2D version of the mask — the "Rabbit-Head Series." The rabbit-head theme ran its course but led to the idea doing something similar with characters from my '80s childhood. (It also gives me the opportunity express my subversive sense of humor.)
HP: Have you gotten backlash from art history purists?
HW: Not that I'm aware of; they're probably working on other things! Of course, there are occasional Internet comments that are unflattering. Someone might, for example, think something about the piece should have been done differently, or, less kindly, accuse me of copying something from somewhere. But to head any purist's critique off at the pass, I'd refer them to the brilliant video series, "Everything Is A Remix."
HP: What is a mashup you are pondering for the future?
HW: Recently I completed a series mixing pop-culture characters with classical portraits. I'm still formulating a new set (I do like to keep busy!), and have five new painting ideas in queue in addition to designing T-shirts. But I guess I can divulge that Raphael (of Teenage Mutant Ninja Turtles) is under the brush right now.