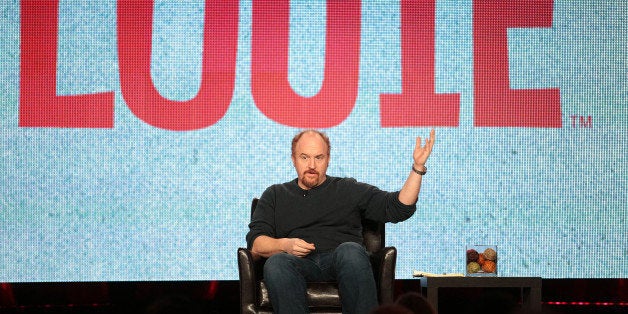 Forget the sweet-as-apple-pie portrayals of married life ushered in by June and Ward Cleaver: Divorce effectively stole the spotlight in the last decade.
Turn on your television today and you're bound to see a character going through divorce (or at least a Real Housewife or two). Walk through your local bookstore (fingers crossed you still have one) and the new releases section likely features a memoir about someone's imploding marriage ("Divorce porn" as one writer labeled the burgeoning divorce memoir genre).
And we're just scratching at the surface. Below, 10 moments in pop culture that shook up the way we view divorce.
"Boyhood" gave us a warts-and-all portrayal of growing up as a child of divorce.
In "Boyhood," acclaimed director Richard Linklater delivered a coming-of-age story that showed what it's really like to grow up with divorced parents. Linklater spoke about how growing up with divorced parents colored their direction and acting in the 2014 film. "[Growing up] I was feeling ashamed that my dad wasn't living with us," Linklater told the Washington Post. "People would say, 'Hey, I've been over to your house and I've never seen your dad.' And I'd say, 'Oh, he's working.'... Now it's just no big deal. That's why I think [in 'Boyhood'], I showed a divorced family."
"Eat Pray Love" kicked off the divorce memoir trend.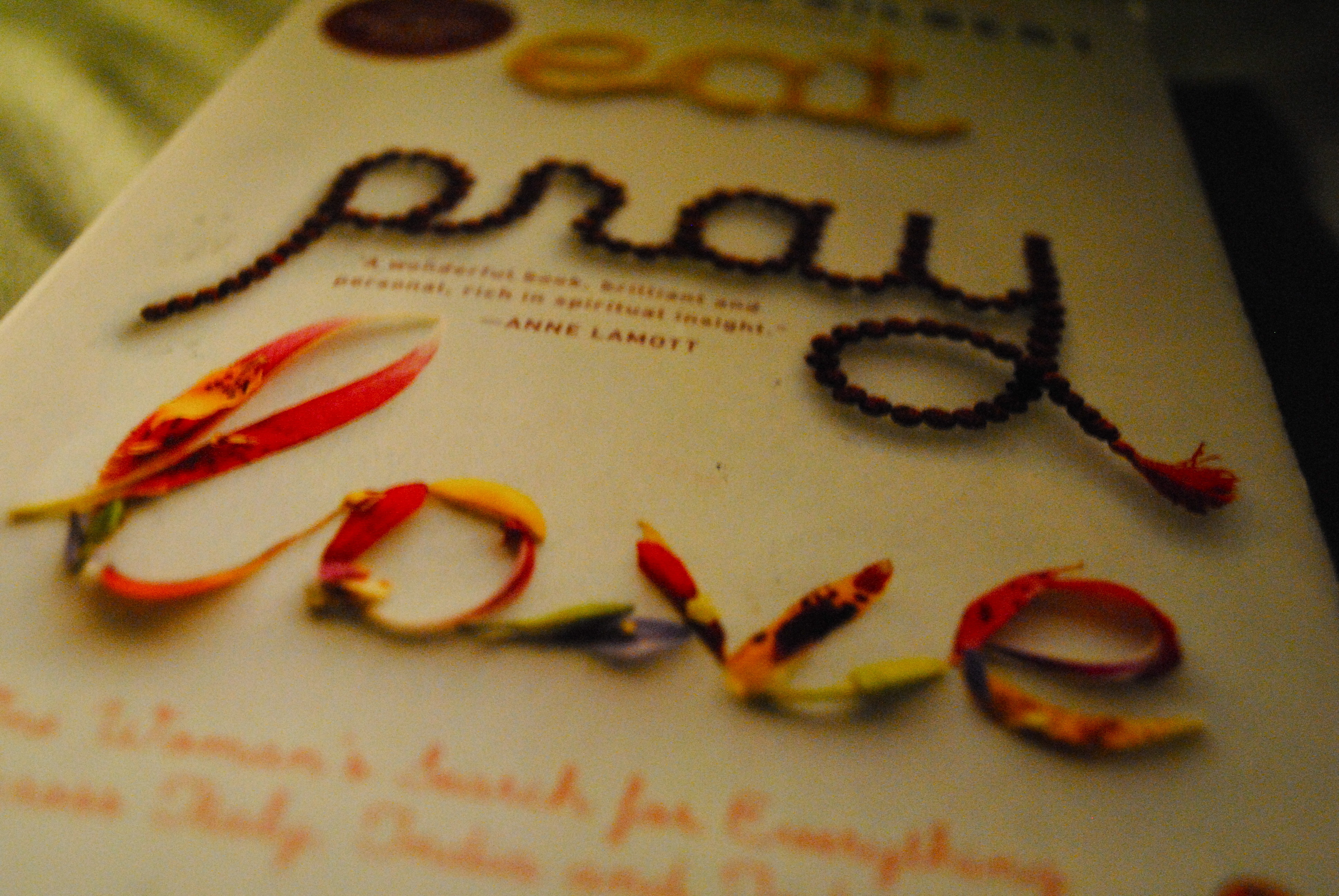 (Photo by the shadowlands/Flickr)
Broken marriages and affairs became popular memoir subjects in recent years, thanks in large part to "Eat Pray Love," Elizabeth Gilbert's 2006 mega-hit about a soul-searching journey she took post-split. "The only thing more unthinkable than leaving was staying; the only thing more impossible than staying was leaving," Gilbert wrote in the book. She wasn't the only writer to feel that way; since the book was published (and made into a popular Julia Roberts film), a spate of divorce memoirs have found a home on the New York Times bestseller list.
Divorce parties became something worth hiring a planner for.
Divorce parties -- and generally seeing divorce as something worth celebrating -- seemingly became an overnight trend. From divorce parties (rocker Jack White and ex Karen Elson invited friends and family to celebrate "their 6th anniversary" and "their upcoming divorce"), to elaborate divorce cakes, divorced people are toasting the end of "I do" with the kind of merriment usually reserved for the bachelor or bachelorette party. (Hey, you have a huge blowout party when you marry so why shouldn't you celebrate if the marriage happens to come to its natural conclusion?)
"Consciously uncoupling" took the spotlight.
In news that shook up Goop nation, Gwyneth Paltrow and Coldplay frontman Chris Martin announced that they were "consciously uncoupling" (err, splitting up) after 10 years of marriage in March 2014. On HuffPost Divorce, experts unpacked what exactly the separating stars meant. "You can't do better for your child than staying happily married, [but] when people 'consciously uncouple,' it means we're going to have a clear awareness about how this is going to affect the children going forward," psychotherapist M. Gary Neuman said.
Louis C.K. became the poster-boy for divorced parenting.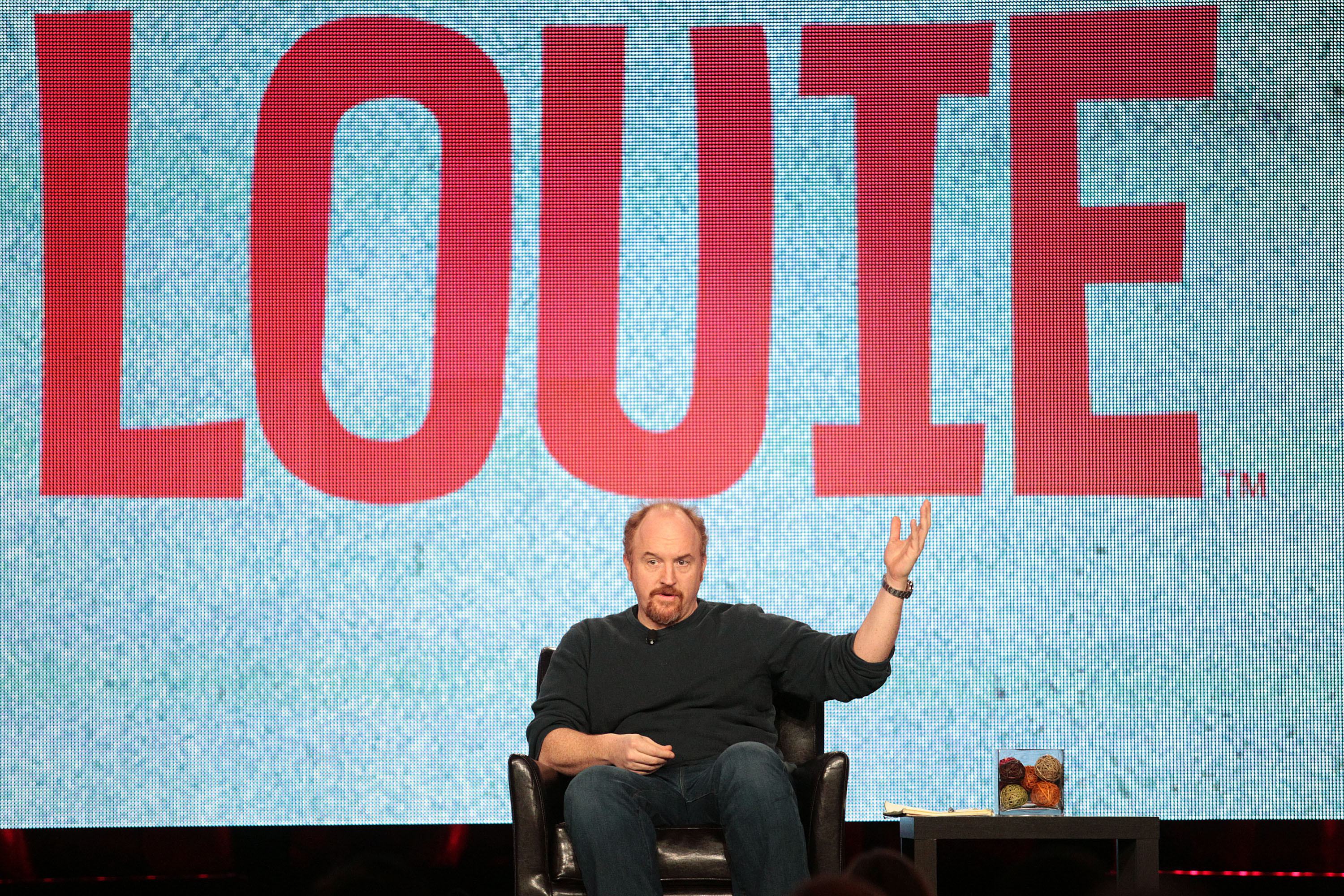 (Photo by Frederick M. Brown/Getty Images)
Maybe it was when he explained why divorce is "always good news." Maybe it was when he talked about being a far better dad to his kids post-split than when he was married to their mom. But somewhere along the line, Louis C.K. became the poster child for divorce and co-parenting done right. His critically acclaimed FX series "Louie" follows the daily life of a comedian, who, like Louis himself, is a divorced father of two young girls. Watching him trying to turn pooping his pants in public into a teachable moment for his girls will forever live on in our hearts.
The divorce album became popular again.
Like Marvin Gaye and Bob Dylan before them, pop stars and singer-songwriters like Bjork, Katy Perry, Ben Gibbard of Death Cab for Cutie and Toni Braxton (in a duet album with Babyface) used the pain of very public divorces as fodder for music. "I know I am enough/possible to be loved," Perry sang on "By the Grace Of God," a 2013 track about her divorce from Russell Brand. "It was not about me/Now I have to rise above/Let the universe call the bluff/Yeah, the truth will set you free."
Kim Kardashian divorced after a mere 72 days.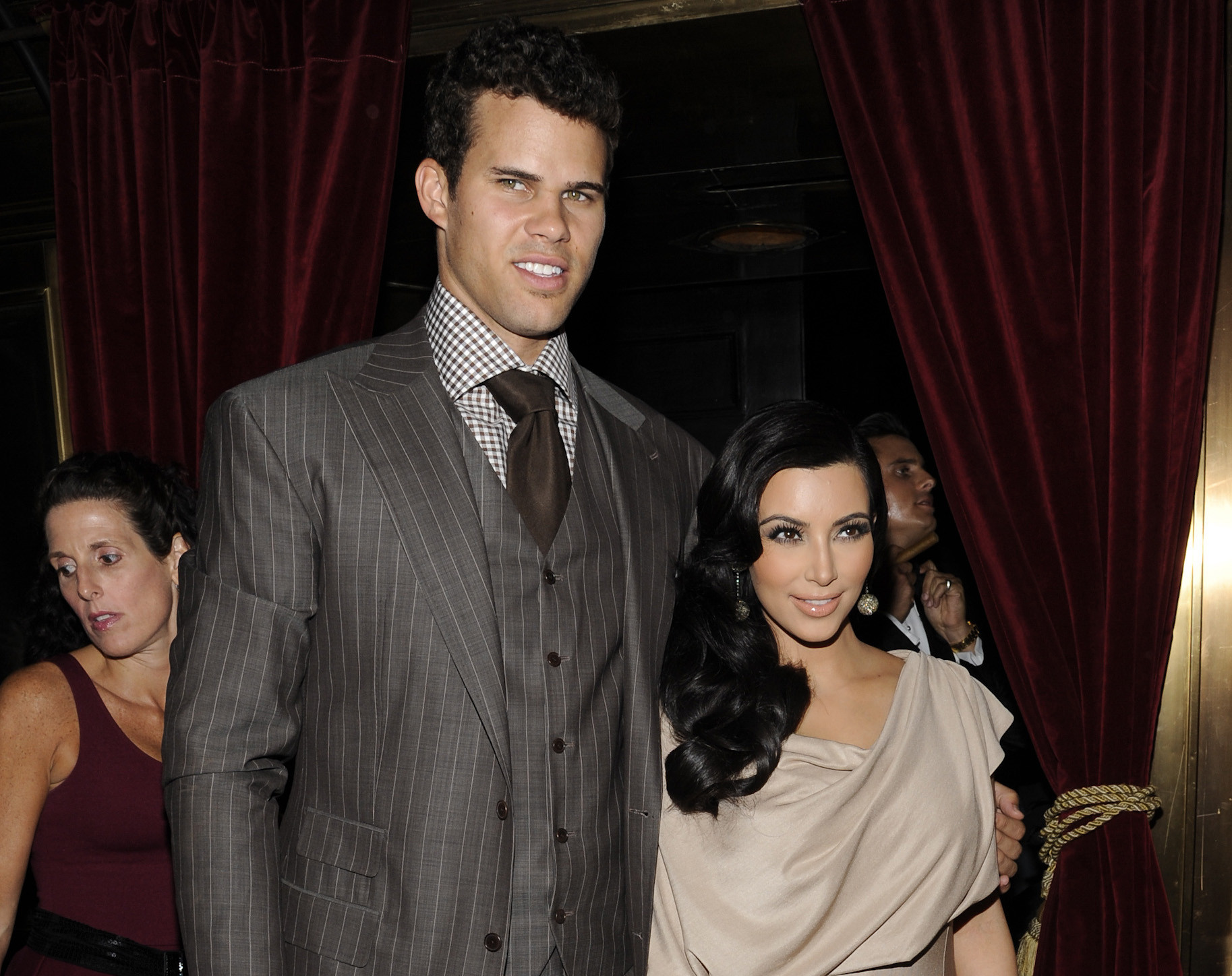 (Photo by Evan Agostini/AP Photo)
Roughly two-and-a-half months after marrying in an elaborate $10 million televised ceremony, Kim Kardashian filed for divorce from husband #2, NBA player Kris Humphries. (If those two can't make it, who can? thought no one). The divorce process would go on to last five times longer than the marriage itself before a California judge finalized the split in April 2013.
Weinergate highlighted the rise of online infidelity.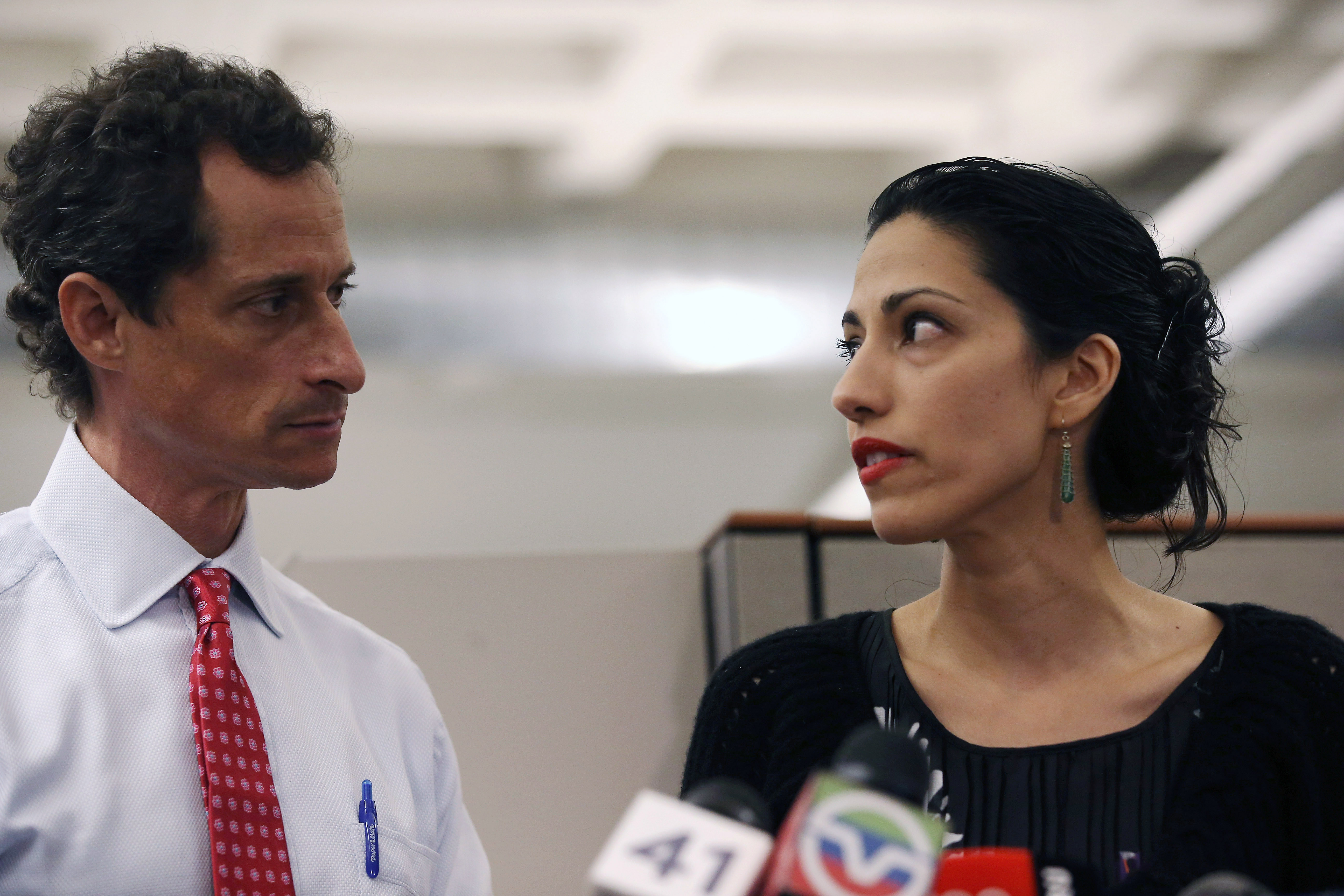 Photo by John Moore/ Getty Images
In the summer of 2013, it was impossible to escape the details of New York City mayoral candidate Anthony Weiner's sexting scandal. (He had already resigned as a congressman in 2011 earlier for another sex scandal, dubbed Weinergate). Under the alias Carlos Danger, Weiner had continued to send sexts to women after resigning, the public learned. For many, Weinergate highlighted the ease of cheating online; these days, there's multiple "dating" sites for married people looking to hook up, most notably AshleyMadison.com which claims to have 36 million users worldwide.
Before You Go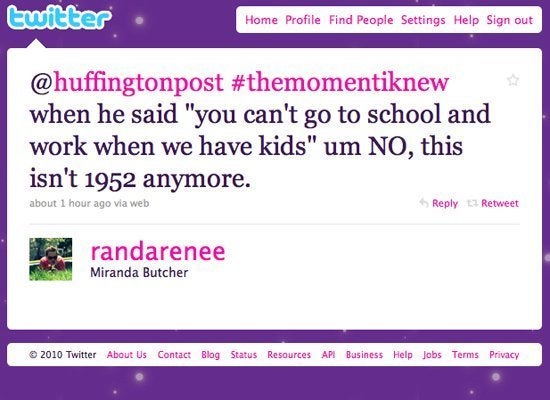 The Moment I Knew