Jordy was just 5 years old when the pop-rock band Nine Days unveiled its signature hit, "Absolutely (Story of a Girl)," securing a permanent spot on the playlists of a generation of listeners.
To be fair, Jordy may not have been the target demographic for "Absolutely (Story of a Girl)" when it catapulted to the upper reaches of Billboard's Hot 100 ― which ranks the most popular songs in the U.S. ― in April 2000. But 23 years later, he's reimagined the track as "Story of a Boy," putting a delightfully queer spin on the song's lyrics.
"I listened to Nine Days' song all the time growing up, and all I wanted to hear were lyrics that made sense to me as a gay kid," the Los Angeles-based pop singer, now 28, told HuffPost. "Hearing a boy singing about his love for another boy in such a forward way has always been a goal of mine. That's my experience and I want to normalize that. So I wanted to use the familiarity of the original song to get my message across."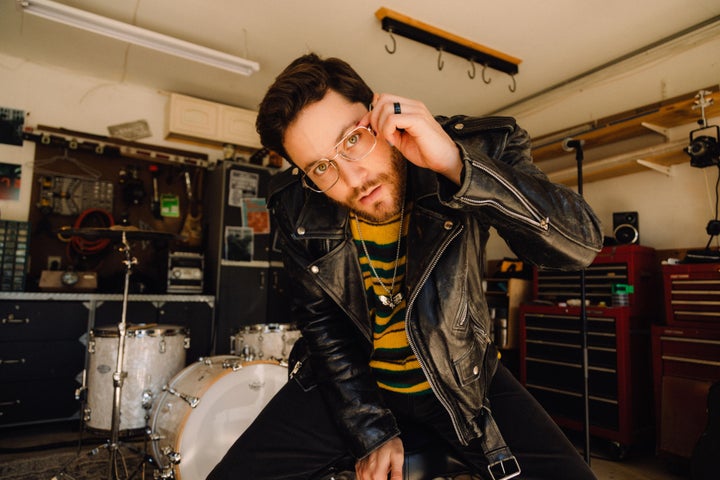 "Story of a Boy" is the centerpiece of Jordy's sophomore album, "Boy," which drops Friday. Nine Days' lead singer John Hampson gave the track his stamp of approval by making a cameo appearance in the music video. It also won praise from Kelly Clarkson, who invited Jordy to perform live on her daytime talk show in mid-February.
The song is just one of many highlights on "Boy," on which Jordy conveys the pain ― and occasional pleasures ― of being a young gay man at an emotional crossroads. He co-wrote the album's 12 tracks after attending therapy sessions for a year and a half, and the result is an introspective listen that doesn't skimp on sonic joy.
"A big part of my project is writing songs about experiences as they happen," he explained. "I think what brings me and my fans together is that it feels like we're growing together, and we're moving at a pace that's in real time. All of this music came out of that self-reflection."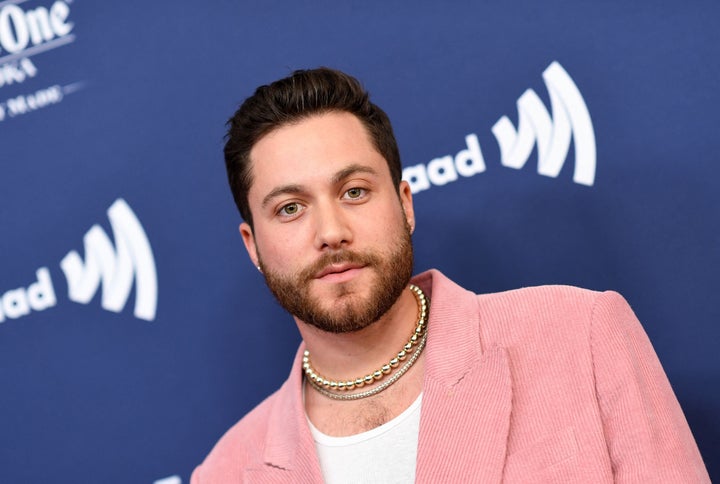 With his 2021 debut album, "Mind Games," Jordy expressed his desire to be swept up in the throes of romance while grappling with self-confidence and insecurities about body image.
With "Boy," he makes it clear he's had his heart broken a few times, most notably on the dreamy ballads "Love You and Let You Go" and "Unburnable." He similarly speaks to loneliness and regret on "Good Not Great" and "Hypothetical Party," both standout tracks.
Still, his willingness to juxtapose lyrics about his disinterest in superficial hookups with an infectious dance-pop beat on the George Michael-esque "Dry Spell" proves he hasn't lost his cheeky sense of humor.
"I was lucky enough to have a really supportive family and really supportive friends when I came out," Jordy explained. "With that comes a lot of privilege, honestly. I buried a lot of my traumas because my brain was like: 'Jordy, you're so lucky and so fortunate, you don't deserve to complain about your experience as a queer person.' But processing those traumas, as well as allowing myself to heal from those experiences, has been so good for me and so healthy."
Watch the music video for "Story of a Boy" below.
Listeners appear to be responding to Jordy's new music with enthusiasm. Earlier this year, he was nominated alongside Omar Apollo and Steve Lacy for GLAAD's 2023 Outstanding Breakthrough Music Artist award. Meanwhile, both "Story of a Boy" and the Nine Days original have been embraced by members of the transgender community on TikTok, who have used the songs in videos showing themselves before and after their transition.
Receiving such recognition from others in the LGBTQ community is something Jordy said he will "hold in my heart for a long time," especially as he wraps up a string of U.S. performances with singer-songwriter Spencer Sutherland this month and heads overseas for his first-ever shows in England.
"I just want people to feel beautiful when they finish listening to the record," he said, "It's a reminder to always be true to who you are and let life take you on a crazy journey. I think it's important for everyone to be reminded that there's never a point that you hit and everything's figured out and you have all of your shit together. That point just never comes."
Popular in the Community