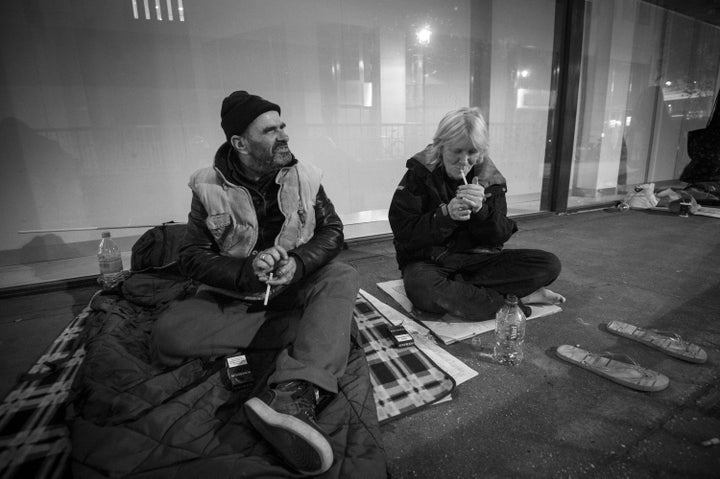 Any reservations you had about donating to homeless people you can now throw out this shop's window.
Homelessness is on the rise in London where 7,581 people slept on the streets last year. Yet, with the growing crisis, comes increasing concern among supporters who are reluctant to help homeless people directly.
That's what prompted two friends, Charlotte Cramer and Scarlett Montanaro, to set up Crack + Cider, a temporary shop that enables customers to buy clothing and other necessities for homeless people. After they're purchased, the items are given to five charities, which dole out the goods to people in need, according to the store's website.
As the store's snarky name suggests, Cramer and Montanaro were aware from the outset how passersby tend to categorize homeless people.
Before launching the project, a homeless person told the founders that "people don't give me money because they just think I'll spend it on crack and cider."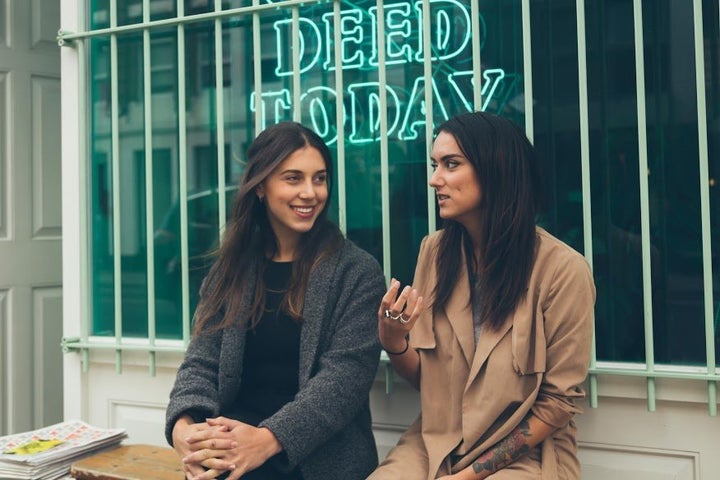 Cramer and Montanaro hope to address those concerns and open people up to giving as the holiday season approaches.
"[It gives] people a truly useful way of directly helping homeless people without giving cash," the pair wrote on their site. "By selecting the products themselves, the consumer also feels much more of a personal connection to the cause."
The store, which is also selling products online, has a handful of essential items -- umbrellas, hats scarves, gloves, backpacks, waterproof jackets and fleeces.
Each item is marked up by 50 to 100 percent of the wholesale price to help offset some of the store's expenses. While the space was donated, Cramer and Montanaro still had to buy packaging, signage and other basics.
The two also spent a "nominal amount" on fliers and pay a low monthly fee to keep the website running.
Any leftover funds will be used to buy additional stock, and no one involved is making a profit, according to the website.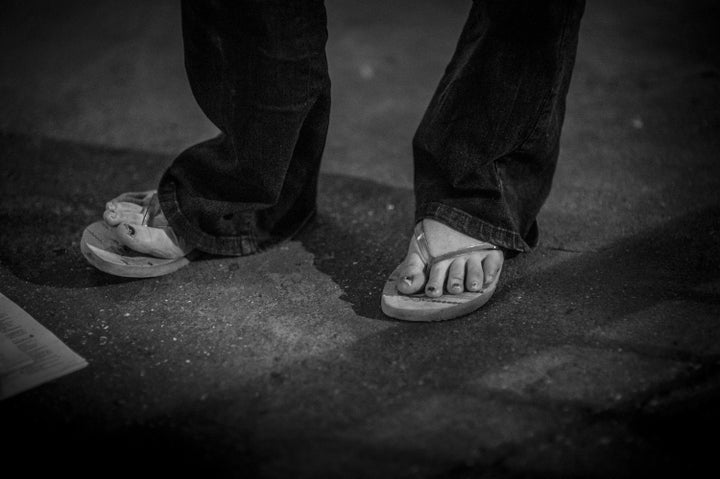 But each customer will be granted a coffee as a thank you.
Crack + Cider comes at a time when aid groups are feeling particularly strapped for resources. 
New Horizon Youth Center, for example, an organization that caters to London's homeless youth homeless, is now handing out bus tickets to clients with nowhere to sleep since there aren't enough shelters in the area. 
Crack + Cider will be open from Nov. 4 through Dec. 23, but the website will remain open after the shop closes.
The founders hope the transparency of the project will inspire people who wouldn't otherwise get involved in the cause, to offer up some support.
"Living in London, you walk past so many homeless people every day and it's always the same people in your neighborhood. Every day you feel bad. I have never given money to people on the street, you get told it may get spent on alcohol and things not benefiting their lives," Cramer told the Standard. "This way, people can buy something that will last and can reach out in a different way."
PHOTO GALLERY
Artist Redesigns Signs For Homeless People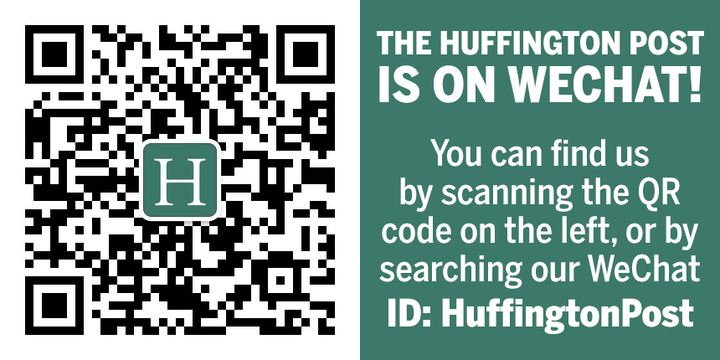 REAL LIFE. REAL NEWS. REAL VOICES.
Help us tell more of the stories that matter from voices that too often remain unheard.