Chilean sex abuse victims of a pedophile priest were stunned Thursday when Pope Francis accused them of slander.
The pope's visit to Chile was supposed to begin a healing process between the Catholic Church and the victims of Rev. Fernando Karadima. Instead, Francis accused the victims of slandering a bishop they claimed had protected the priest, The Associated Press reported.
At least one of Karadima's victims said Bishop Juan Barros watched while he was abused.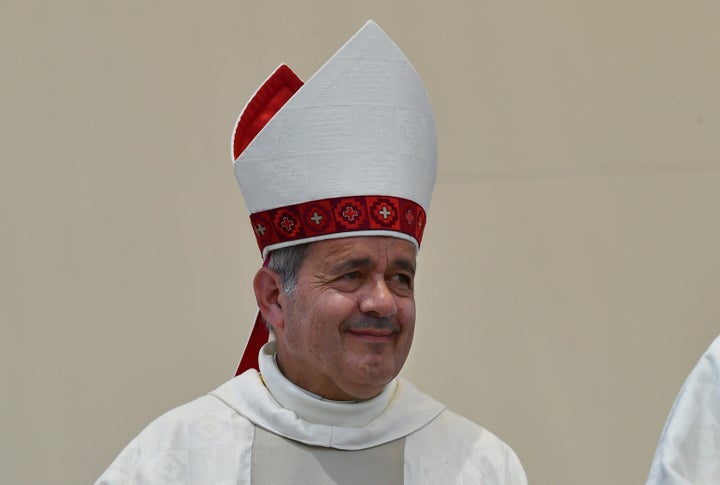 A number of parishioners have accused Karadima of sexually assaulting them when they were teens, beginning in the 1980s. In 2011, the church "sentenced" the cleric to a lifetime of penance and prayer for his sins. A judge also found charges against Karadima credible. But too much time had elapsed since the crimes, and the authorities were unable to file criminal charges against him.
Although victims and victims rights advocates have attacked Barros for allegedly covering up for Karadima, the Vatican has continued to embrace the controversial bishop. In 2015, Pope Francis appointed Barros to head the diocese of Osorno in south-central Chile.
"The day someone brings me proof against Bishop Barros, then I will talk," Francis told ADN radio before celebrating mass near the Chilean city of Iquique. "But there is not one single piece of evidence. It is all slander. Is that clear?"
On Tuesday, the pope publicly apologized for sexual abuse involving the clergy. He said he felt "pained and ashamed" over the "irreparable damage" caused by the abuse, but he did not meet with Karadima's victims.
The church is losing its influence in the nation, Reuters reported. A new poll by Santiago-based think tank Latinobarometro showed that the number of Chileans calling themselves Catholics fell from 74 percent in 1995 to 45 percent last year.
At least eight Catholic churches have been attacked in Chile over the past week.
Related
Popular in the Community