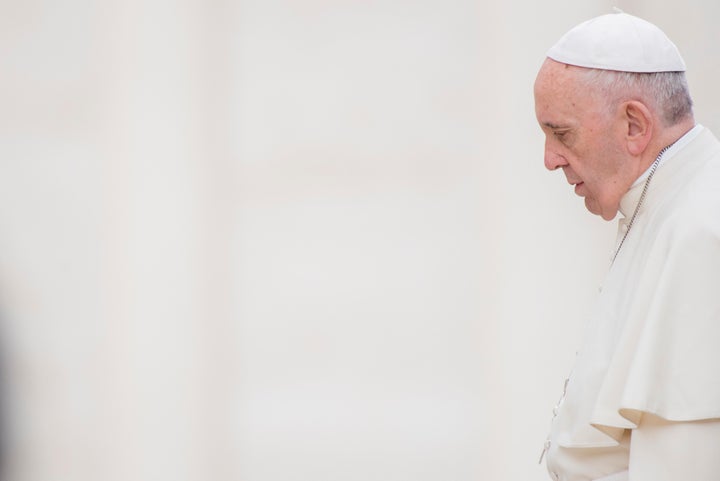 Pope Francis acknowledged that he committed "serious errors" in handling a sex abuse scandal that has roiled Chile's Roman Catholic Church and resulted in one of the most heated controversies of his papacy.
Francis wrote that hearing about the "crucified lives" of the victims has caused him "pain and shame."
"I recognize and I want you to communicate this accurately, that I have made serious errors of judgment and perception of the situation, especially due to lack of truthful and balanced information," Francis told the bishops in the letter dated April 8, according to a translation by the Catholic news site Crux.
In the coming weeks, Francis will also meet with Chilean victims of clergy sexual abuse and ask each one personally for forgiveness, according to Jaime Coiro, a spokesman for the Chilean bishops' conference.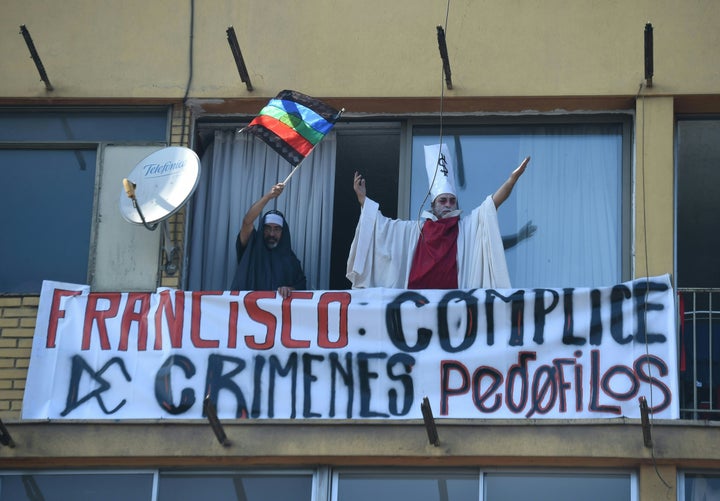 Pope Francis drew the ire of Chilean abuse victims and their allies during a trip to Chile in January. In interviews, Francis defended Bishop Juan Barros, who victims claim protected and in some cases observed abuse carried out on teenage boys by his mentor Rev. Fernando Karadima. The Vatican convicted Karadima of abuse in 2011. Barros denies having any knowledge of the abuse.
During his Chile trip, Francis was caught on tape accusing victims of slandering Barros. In a follow-up press interview on board the papal airplane, Francis again rejected the claims against Barros, claiming that victims hadn't come forward and that the accusers should present "proof" of their claims.
Shortly after the pope's trip, The Associated Press reported that Francis had, in fact, received a letter in 2015 about how Barros witnessed the abuse carried out by Karadima and did nothing to stop it. The letter was written by one of Karadima's victims, Juan Carlos Cruz. It is unclear whether the pope actually read that letter.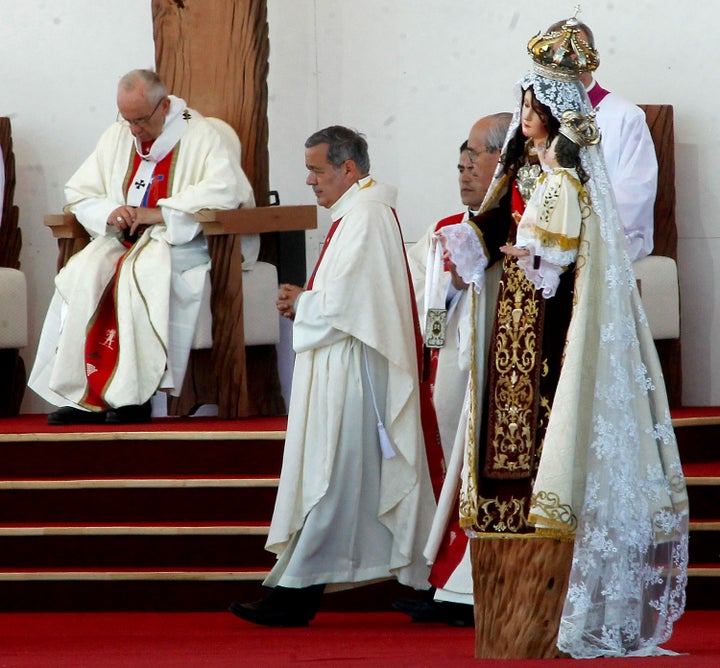 In an unusual move, Francis also announced that he was summoning all 32 members of Chile's bishops' conference to Rome in May to hear the results of an investigation into the crisis.
The last time a pope issued such a summons was in 2002, when former Pope John Paul II called U.S. cardinals to the Vatican to address the escalating clerical sex abuse scandal in America, according to the Catholic News Agency.
The pope's words in Chile drew harsh criticism from survivors' groups. Boston's Cardinal Sean O'Malley, head of the pope's sex abuse commission, said in a statement that the words were a "source of great pain" for survivors.
In response to the backlash, Francis sent the Vatican's most respected sex abuse investigator, Maltese Archbishop Charles Scicluna, to Chile to investigate the claims against Barros.
"I can affirm that all the testimonies collected speak in a stark manner, without additives or sweeteners, of many crucified lives and I confess that this has caused me pain and shame," the pope wrote in the letter to Chile's bishops after reading through the results of Scicluna's investigation.
On Wednesday, Cruz said that the Vatican had contacted him and two other victims to arrange a meeting with the pope. In a statement posted to Twitter, Cruz said they are evaluating whether they can attend.
"The damage done by the Chilean church's hierarchy, which the Pope refers to, has affected many people, not just us," the statement reads. " The intention of all of our actions will always be aimed at acknowledgment, forgiveness and reparations for what has been suffered, and that's what it will continue to be, until zero tolerance toward the abuse and concealments by the church is a reality."
Related
Before You Go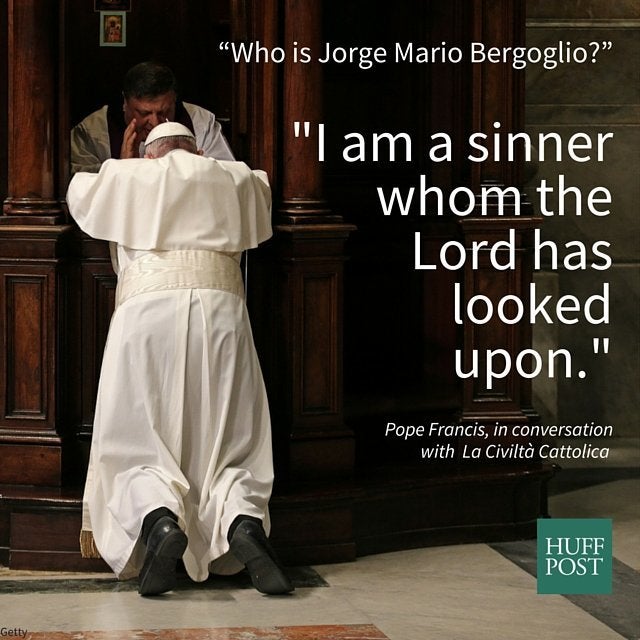 Pope Francis' Best Quotes
Popular in the Community