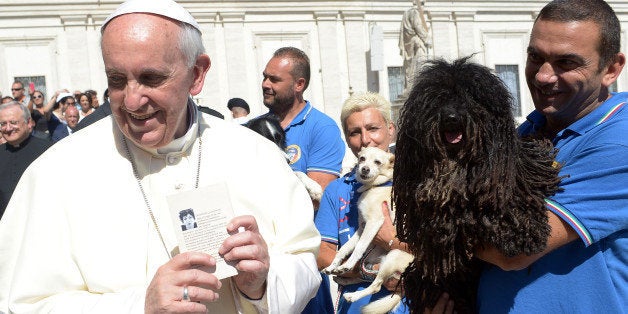 Do all dogs go to heaven?
While it is unclear what Francis specifically thinks of the matter, Pope Paul VI reportedly once suggested animals do go to heaven: "Paradise is open to all creatures, and there we will be vested with the joy and love of God, without limits. And it's so beautiful to think of being face to face with He who gives strength to the soul."
"We all say that there will be a continuity between this world and the joyful one of the future, [but also] a transformation," Gianni Colzani, an emeritus professor of theology at the Pontifical Urbaniana University in Rome, said, per the Guardian. "It is the balance between the two things that we are not in a position to determine. For that reason, I think we shouldn't make [Pope Francis] say more than he says."
"This is not an official pronouncement," Martin told HuffPost Friday. "By the same token, he was pretty clear about what he was talking about and we cant simply dismiss it. He wasn't putting forth any major church teaching. [But] overall I tend to agree with him. One way to look at it is that people have loving relationships with their pets and why would God destroy those loving relationships?"
Ultimately, though, we just don't know, Martin said.
"It falls under my general theological category of 'Who knows?,'" he added. "We have no idea what the afterlife is going to be like. Other than what Christ reveals to us in the resurrection and what church tradition has taught us, we have no idea. No one other than Jesus has come back from the dead."
CORRECTION: A previous version of this story incorrectly attributed a quote that begins "Paradise is open to all creatures" to Pope Francis. The words were reportedly uttered by Pope Paul VI. In articles discussing Francis' weekly address, Italian news outlets had mentioned the remarks made by Paul. While Francis does reference heaven and "all that is around us, and all that came out of the thoughts and heart of God," his official position on whether animals go to heaven is unclear. Language in this piece has been amended to clarify that.
Related
Before You Go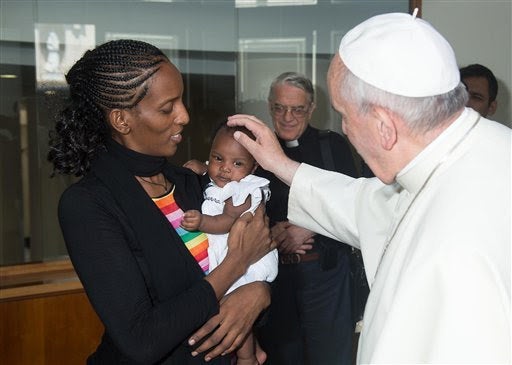 Best Of Pope Francis
Popular in the Community