Pope Francis partially apologized for last week's brusque attack on victims of sex abuse by the clergy ― but he continued supporting a controversial Chilean bishop accused of protecting an abusive priest.
On board a papal flight from Peru to Rome late Sunday, the pontiff acknowledged to journalists that his demand to see "proof" that Bishop Juan Barros Madrid had been complicit in the abuse of minors could have hit victims like a "slap in the face." He said he realized that his words on Thursday implied that victims' accusations of sexual abuse are only credible with concrete evidence.
"To hear that the pope says to their face, 'Bring me a letter with proof,' is a slap in the face" that he didn't intend, Francis said, according to The Associated Press.
Although he apologized for asking for "proof," he suggested the testimony of victims against Barros is still not enough.
"I can't condemn [Barros] because I don't have evidence. But I'm also convinced that he's innocent," the pope said, according to AP.
Francis said that "covering up abuse is an abuse in itself," according to Catholic News Service. But if he punished Barros without moral certainty, "I would be committing the crime of a bad judge."
Advocates for victims of clergy sex abuse were stunned and angered last week by Francis' impassioned defense of Barros. Some victims say Barros was aware of and even observed abuse carried out by his former mentor, the Rev. Fernando Karadima. In 2011, the Vatican found Karadima guilty of sexually abusing boys and removed him from active ministry.
When asked about the controversy by a reporter in Iquique, Chile, on Jan. 18, Francis said, "The day someone brings me proof against Bishop Barros, then I will talk. But there is not one single piece of evidence. It is all slander. Is that clear?"
Juan Carlos Cruz, one of Karadima's most vocal victims, was angered by Francis' demand for "proof."
Cardinal Sean O'Malley, the archbishop of Boston and the chairman of the Vatican's commission on sexual abuse, also was critical of the pope's comments, saying in a statement that he understands how Francis' words were a "source of great pain for survivors of sexual abuse by clergy or any other perpetrator."
"Words that convey the message 'if you cannot prove your claims then you will not be believed' abandon those who have suffered reprehensible criminal violations of their human dignity and relegate survivors to discredited exile," O'Malley said.
Speaking to reporters on Sunday, the pope said he regretted using the word "proof," since it was "not the best word to use to approach a wounded heart," Catholic News Service reported. He said "evidence" was a better description of what he was looking for.
"Of course, I know that there are many abused people who cannot bring proof [or] they don't have it," he said. "Or at times they have it but they are ashamed and cover it up and suffer in silence. The tragedy of the abused is tremendous."
"I said no. You don't play like that, because this is admitting previous guilt," Francis told reporters.
"I haven't heard from a victim of Barros. They didn't come [to meet me]. They gave no evidence," Francis said.
In the meantime, the pope is doubling down on his insistence that those who make accusations without providing evidence are guilty of slander.
"To insist, without evidence on one thing or the other, is a calumny," he said, per Crux.
Anne Barrett Doyle, co-director of the online database BishopAccountability.org, told HuffPost that in his latest remarks, Francis once again seems to be blaming the victims ― this time, for not trying to meet with him.
Doyle said church investigators have already extensively studied the claims made by Karadima's victims, in order to deliver the 2011 ruling against the priest. She doesn't understand how it's possible for Francis to claim the Barros case was "studied and studied again" if that investigation didn't also include gathering testimony from victims and other witnesses.
"Few Catholic abuse cases in the world have involved as much testimony and investigation as the Karadima case. Between the church, criminal and civil cases, the victims surely have attested repeatedly about the role of Barros and the other Karadima protégés," Doyle told HuffPost in an email. "By blaming the victims for not giving evidence, the Pope either is being deceptive or revealing his ignorance of this crucial case."
The story has been updated with more details of the pope's Sunday press conference and with comment from Anne Barret Doyle.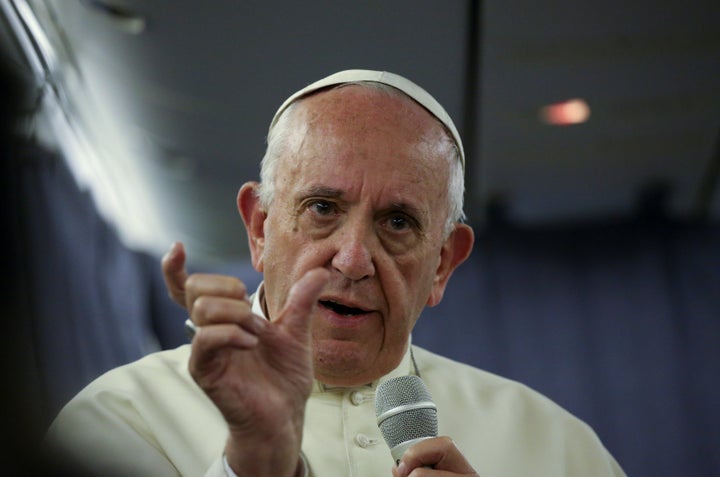 Before You Go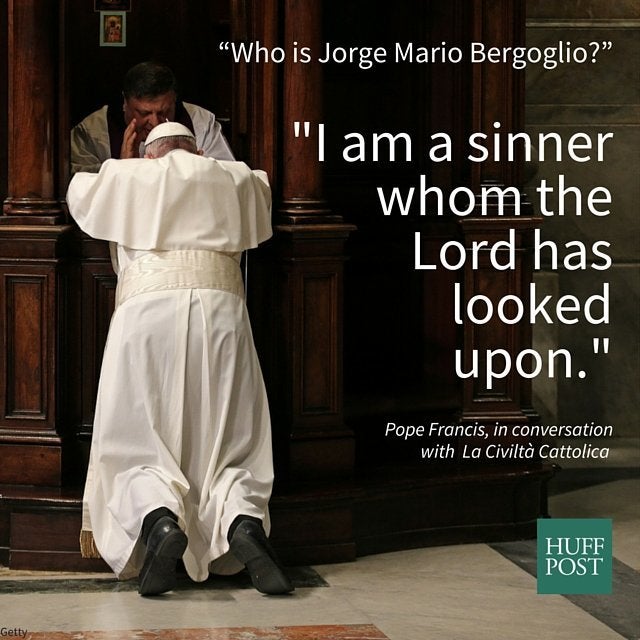 Pope Francis' Best Quotes
Popular in the Community