Pope Francis' statements in an interview published last week that the Catholic church has been too "obsessed" with homosexuality and abortion, and should focus more on being a "home for all," have earned high approval from both Catholics and non-Catholics, according to a new poll conducted by HuffPost/YouGov.
The survey found that 46 percent of U.S. Catholics think Francis' remarks, during an interview with the Jesuit journal La Civilta Cattolica, reflect a "good change" in church direction, while 20 percent say his take on the issues "doesn't go far enough in changing church policy."
Just 15 percent of Catholics said the pope strayed "too far from traditional church values," while 19 percent were unsure how they felt.
During the interview, a little over six months into his papacy, Francis said the church has "sometimes locked itself up in small things, in small-minded rules" and, if it doesn't change, would be in danger of falling "like a house of cards."
While the pope has not advocated changing the church's positions on homosexuality, abortion or contraception, his comments, which followed an interview this summer where he said it was not his place to judge gay people, have been hailed by gay rights organizations. The Human Rights Campaign said last week that Francis has pressed the "reset button" on the church's relationship to lesbian, gay, bisexual and transgender people.
In the poll, 81 percent of Catholics said they thought the pope has had a "very positive" or "somewhat positive" effect on the church, while 76 percent said they had a "very favorable" or "somewhat favorable" view of him. Negative views of Francis and of his effect on the church were held by less 10 percent of the Catholics who were polled.
When asked what they would want the pope to do if they had a choice, 49 percent of Catholics surveyed said he should "change Church policies to reflect the attitudes of Catholics today." Meanwhile, 37 percent of respondents said the pope should maintain traditional church positions.
The poll found wide support for the pope among the broader population, with a majority of Americans having a positive view of Francis' and his effect on the church. Catholics were much less likely than members of other major religious groups to believe the pope's comments on sexuality and abortion had gone too far from church tradition. About 30 percent of Protestants said he went too far with such comments, while only 15 percent of Catholics agreed.
The HuffPost/YouGov poll was conducted Sept. 19 and Sept. 20 among 1,000 U.S. adults using a sample selected from YouGov's opt-in online panel to match the demographics and other characteristics of the adult U.S. population. Factors considered include age, race, gender, education, employment, income, marital status, number of children, voter registration, time and location of Internet access, interest in politics, religion and church attendance. The survey included 204 Catholics.
The pope's approval ratings have shot up since HuffPost/YouGov last conducted a poll about him two days after his election. In that survey, released March 15, 62 percent of U.S. Catholics said they had either a "very favorable" or "somewhat favorable" of him. More broadly, 35 percent of Americans said then that they had a somewhat or very favorable view of the pope.
HuffPost/YouGov also surveyed before Francis' election about U.S. Catholics' approval of Pope Benedict XVI. That survey found that a third of Catholics saw Benedict very favorably, compared to 10 percent of non-Catholics. Thirty-one percent of Catholics said they had a "somewhat favorable" view of him, while 18 percent of non-Catholics said the same.
The Huffington Post has teamed up with YouGov to conduct daily opinion polls. You can learn more about this project and take part in YouGov's nationally representative opinion polling.
See the full set of questions and general population results here. For a detailed breakdown of results click here.
Before You Go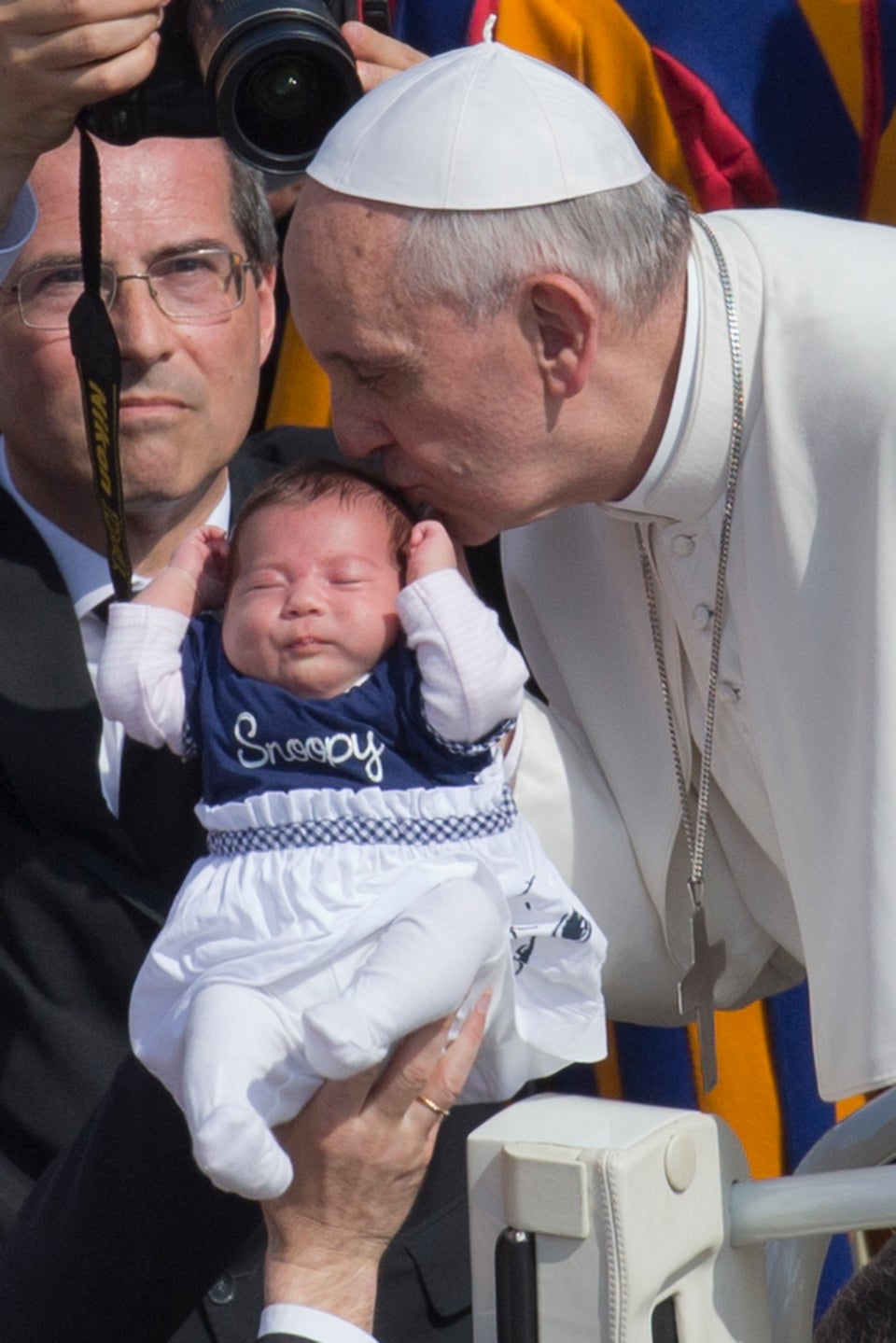 Pope Francis Quotes On The Poor
Popular in the Community