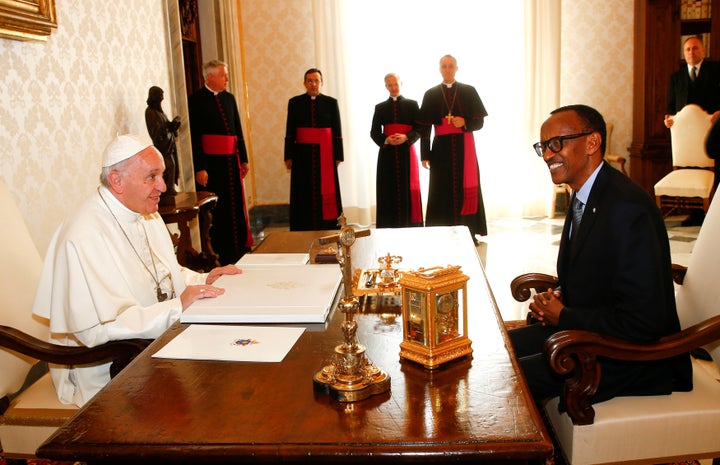 Pope Francis asked for forgiveness for the "sins and failings of the church and its members" that took place during Rwanda's 1994 genocide on Monday after a meeting with Rwanda's president.
In Francis' statement, after the 25-minute meeting in the Apostolic Palace with Rwandan President Paul Kagame, the Vatican indicated that some Catholic priests and nuns "succumbed to hatred and violence, betraying their own evangelical mission" by partaking in the genocide.
From April to July 1994, about 800,000 Tutsis and moderate Hutus were killed by Hutu extremists. The violence began after the death of the Hutu president of Rwanda, Juvénal Habyarimana, whose plane was shot down. According to some accounts by survivors, many victims of the 100-day genocide were killed by priests, clergymen and nuns. Also, many Tutsis were killed in churches while seeking solace from the horror.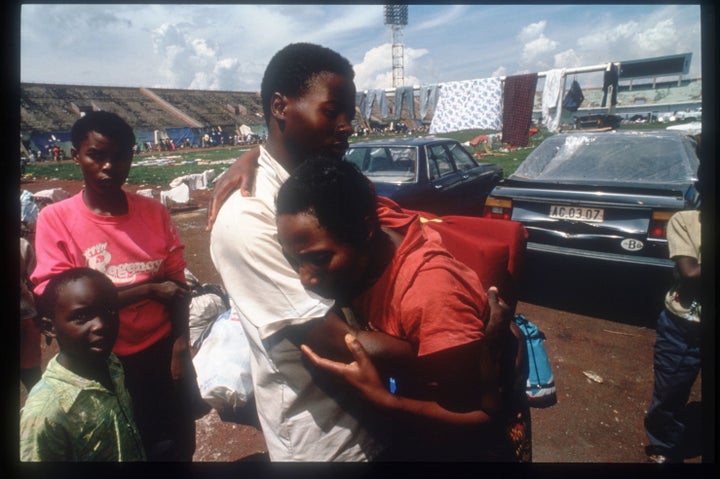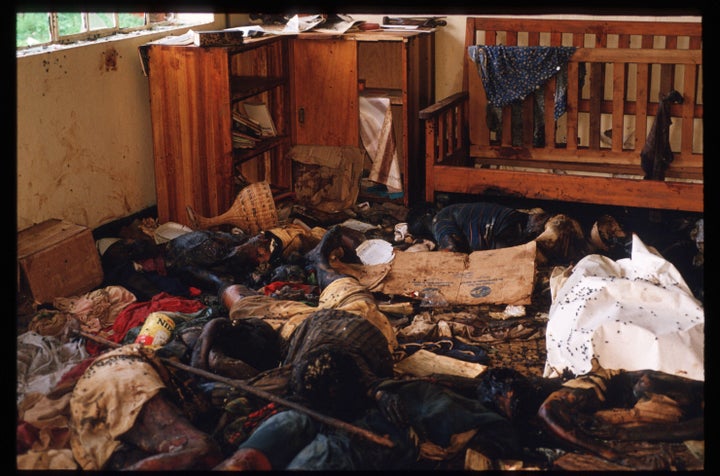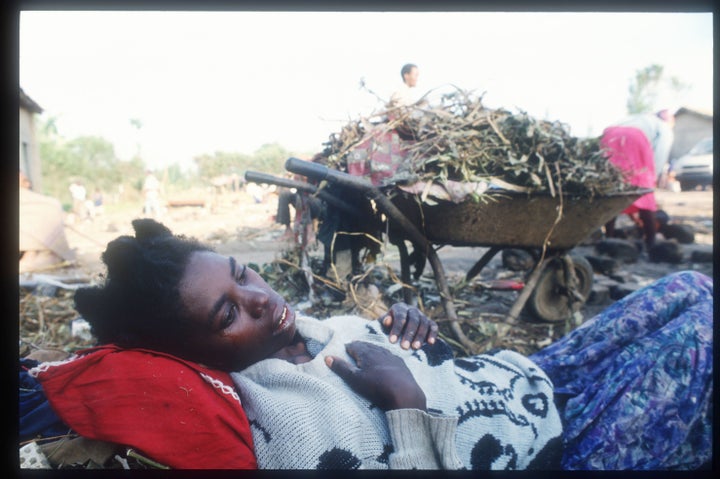 Roughly half of Rwanda's population is Roman Catholic. 
Pope Francis' request for forgiveness comes after an official apology last year by Rwanda's Catholic bishops for "all the wrongs the church committed," which the Rwandan government dismissed on the grounds that "the Catholic Church still remains from a full and honest reckoning with its moral and legal responsibilities." It subsequently demanded an apology from the Vatican.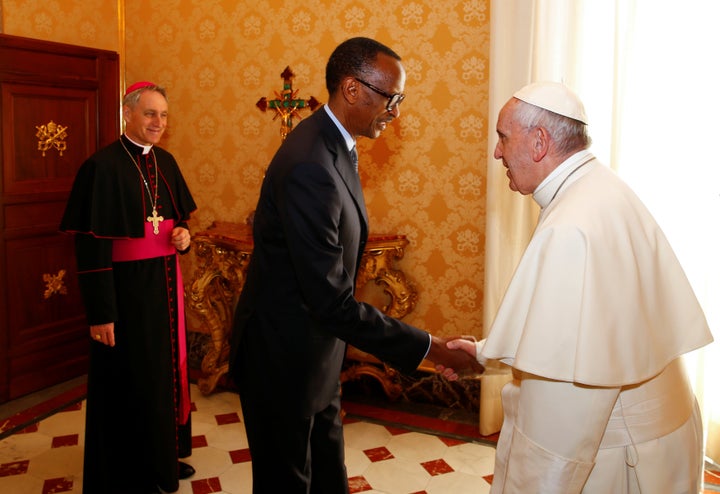 The Vatican's statement went on to say that Francis "expressed the desire that this humble recognition of the failings of that period, which unfortunately disfigured the face of the church, may contribute to a 'purification of memory' and may promote, in hope and renewed trust, a future of peace."
After the meeting with Francis, the Rwandan president tweeted about his happiness with the "new chapter": 
Great day/moment and meeting with Pope Francis, new chapter in relations btwn Rwanda & Catholic Church/Holy See!

— Paul Kagame (@PaulKagame) March 20, 2017
Being able to acknowledge/apologise for wrongs in circumst./cases like this is an act of courage and moral high standing typical @Pontifex

— Paul Kagame (@PaulKagame) March 20, 2017
We will all be better for it!

— Paul Kagame (@PaulKagame) March 20, 2017
In addition to talking about the genocide, Francis and Kagame exchanged their views on "the political, social and regional situation, with attention to those places that are suffering conflicts and natural calamities" with a specific focus on "the large number of refugees and migrants in need of help and support from the international community."
REAL LIFE. REAL NEWS. REAL VOICES.
Help us tell more of the stories that matter from voices that too often remain unheard.
BEFORE YOU GO
PHOTO GALLERY
Pope's Best Instagram Moments