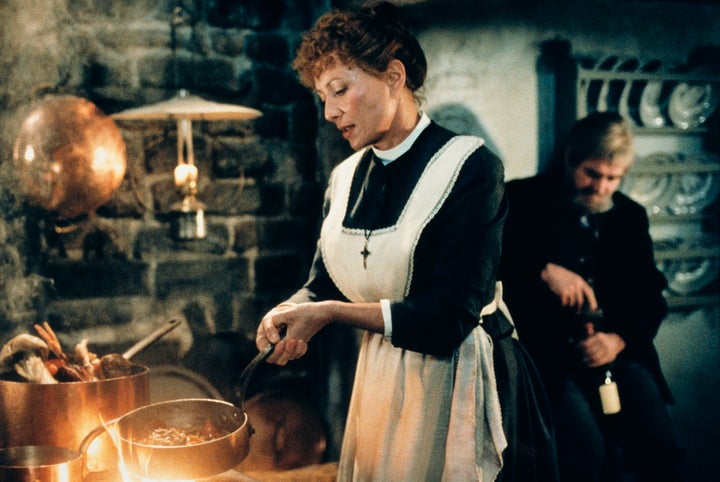 Pope Francis has often talked about his admiration for the film "Babette's Feast."
In 2010, when the pope was still Cardinal Jorge Bergoglio, he told journalists that the Oscar-winning 1987 Danish film was his favorite movie. He's talked about it in biographies and even used it as a teaching illustration in his apostolic exhortation on the family, "Amoris Laetitia," or "The Joy of Love."
The Oscar-winning 1987 Danish film tells the story of two sisters who belong to a strict Protestant sect that is so concerned with piety and following the rules that it loses its connection to joy. A woman named Babette, a political refugee from Paris, shows up at the sisters' door, seeking work as a housekeeper. After winning the lottery, Babette throws a lavish feast for the townspeople. Her neighbors are determined not to relish in the earthly pleasures she's offering, but as they taste and drink from her table, they can't help enjoy themselves. In the end, Babette's efforts brings color and joy to the drab, austere town.
Dr Mary Reichardt, professor of Catholic Studies and English at the University of St. Thomas, isn't surprised that Pope Francis, who has spent much of his papacy talking about mercy, loves the film.
"It is a tale of the superabundance mercy of God, born in sacrifice and poured out on the humble in a manner that reveals to them both their dignity and the joy of fellowship," she told The Huffington Post.
Watch the trailer for Babette's Feast below.
During the conversation published in Avvenire, journalist Stefania Falasca points out that some critics have accused the pope of "selling out" on Catholic doctrine by trying to build bridges with other Christian denominations ― such as when he met with Lutheran leaders in Sweden to commemorate the 500th anniversary of the Protestant Reformation.
In response, Francis said that he's "not losing sleep" over those critics. Then, he went one step further, suggesting that at times, people who bring up these sorts of criticisms are driven by rigid set of beliefs and behaviors ― just like the townspeople in "Babette's Feast."
These rigid behaviors "are born from something missing, from trying to hide one's own sad dissatisfaction behind a kind of armor," Francis said, according to a translation by Crux.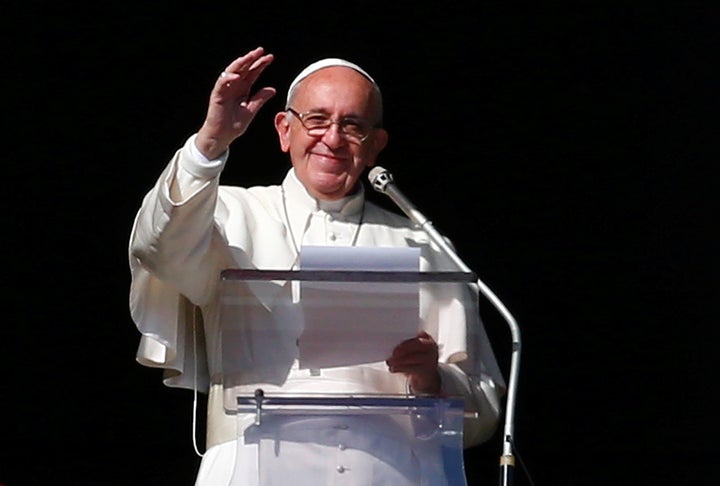 Francis has often spoken out against faith that is too rigid and inflexible, saying instead that God prefers "mercy, tenderness, goodness, meekness and humility." Early in his papacy, he stated that the church has grown "obsessed" with the culture war issues of abortion, gay marriage and contraception. Last year, at the end of a global bishops' meeting on family issues, the pope admonished church leaders whose "closed hearts" he said frequently hide behind the church's teachings in order to judge wounded families.
Currently, Pope Francis is under fire from conservatives in the church for appearing in "Amoris Laetitia" to open the door for divorced, remarried Catholics to receive communion. In response to that controversy, he accused his critics of "a certain legalism, which can be ideological."
So when the pope points to joyous meal at the end of "Babette's Feast," he may be telling his followers about the kind of church he dreams of ― a community that is focused on bringing joy into the world.
In a 2014 biography, the pope speaks about how the townspeople in "Babette's Feast" lived their lives "crushed by pain" and fearing love ― until they were exposed to the generosity of the cook.
"When the novelty of freedom arrives in the form of an abundant meal, they all become transformed," he said.
Philip Kosloski, a staff writer at the Catholic website Aleteia, believes "Babette's Feast" echoes Pope Francis' focus on mercy.
"'Babette's Feast' is Pope Francis' favorite film because it challenges us to look outside of ourselves and to see the beauty of God's joy and mercy," Kosloski writes in a post. "It is a movie about selfless service to others that may not always be in accord with our man-made 'rules' and may upend our view of God's mercy."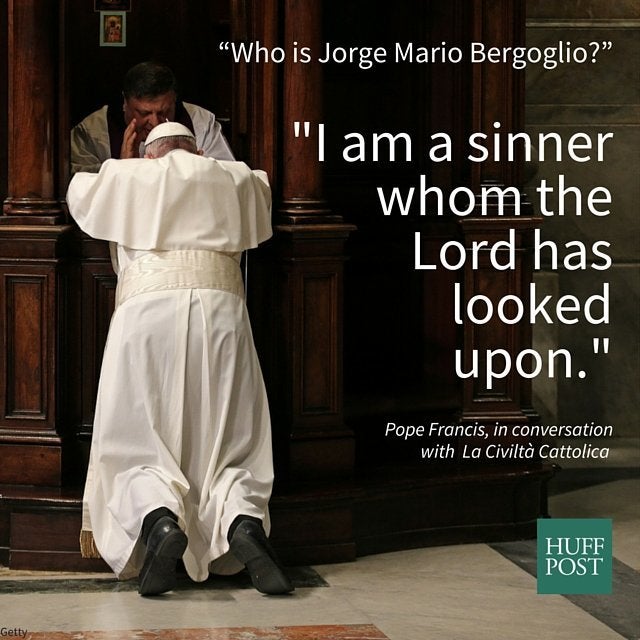 Pope Francis' Best Quotes