 Rorate Caeli reported on the "explosive revelation," which came to light in Magister's analysis of the Francis pontificate to date, agreeing that Francis' restriction does indeed undermine the authority of the Summorum Pontificum itself.
The ban imposed by pope Bergoglio on the congregation of the Franciscan Friars of the Immaculate against celebrating the Mass in the ancient rite has been an effective restriction of that freedom of celebrating in this rite which Benedict XVI had guaranteed for all.

It emerges from conversations with his visitors that Ratzinger himself has seen in this restriction a "vulnus" [or wound] on his 2007 motu proprio "Summorum Pontificum."

In the interview with "La Civiltà Cattolica," Francis dismissed the liberalization of the ancient rite decided by Benedict XVI as a simple "prudential decision motivated by the desire to help people who have this sensitivity," when instead the intention made explicit by Ratzinger - expressed at the time in a letter to the bishops of the whole world - was that "the two forms of the usage of the Roman Rite can be mutually enriching."
Francis came under fire from traditionalists over the summer for "abrogating the Summorum," but the Vatican responded with a statement that refuted claims that his decision undermined Benedict's initial letter. Vatican spokesman Fr. Federico Lombardi said to the National Catholic Reporter that Francis' orders "do not intend to contradict the general instructions" of Benedict, but respond "to specific problems and tensions created in that congregation regarding the rite for the celebration of Mass."
The goodwill between two living popes is unprecedented in the Catholic Church, and Francis once joked that "The last time there were two or three popes, they didn't talk among themselves and they fought over who was the true pope!" He added that having Benedict living in the Vatican "is like having a grandfather – a wise grandfather – living at home."
This is the first report of any discord between the two popes, as Benedict announced his intention to keep a low profile by living a life mostly devoted to prayer when he resigned. He also stressed his "unconditional reverence and obedience" to Francis.
Before You Go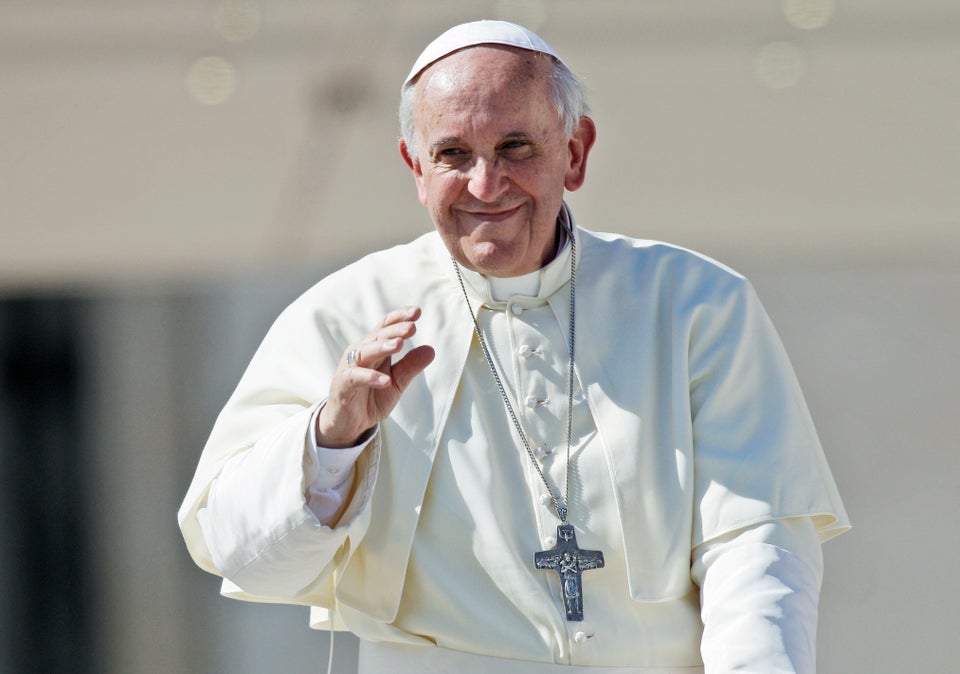 Pope Francis's Most Prophetic Statements
Popular in the Community