 BEIJING (RNS) At Beijing's oldest Roman Catholic Church on Wednesday (Aug. 13), Mary Zhang, 54, eagerly awaited the arrival of Pope Francis — at cruising altitude.
"I'm very excited. It's the first time the pope has flown over China," said Zhang, a regular worshipper at the Cathedral of the Immaculate Conception who volunteered to help clean the church. "I really hope he can give a Mass in person in China one day. It's a sign of a better relationship between the Vatican and Beijing, as flying over China was not allowed before."
The pontiff, who landed in Seoul on Thursday for a five-day visit to South Korea, sent a telegram of greetings to Chinese President Xi Jinping as the papal plane flew over northeastern China, as Francis does with any country he flies over, in accordance with Vatican protocol.
The telegram, sent early Thursday, read, "Upon entering Chinese airspace, I extend best wishes to your excellency and your fellow citizens, and I invoke the divine blessings of peace and well-being upon the nation," The Associated Press reported.
Popes have globe-trotted for decades, but none has visited China, a communist nation that crushed religion during Chairman Mao Zedong's time. Today, China is more open but remains a "Country of Particular Concern," according to the U.S. State Department's latest International Religious Freedom Report, which last month described the continued harassment and detention of some Catholic clergy in China.
Even a routine telegram message carries historic significance, given the two sides' often-fraught relationship since diplomatic ties were cut in 1951 after Mao's ascent to power two years earlier. Francis' flight itself marks a minor breakthrough, as China refused to allow St. John Paul II's plane to cross its airspace en route to Seoul in 1989.
"This is a sign of detente, for sure," Bernardo Cervellera, a specialist in the Roman Catholic Church in China, told Reuters. "But the real miracle would be if (Chinese President) Xi Jinping responds with his own telegram, and what he says."
In Hong Kong, which enjoys greater religious and other freedoms than the rest of China, Catholicism researcher Anthony Lam welcomed the pope's flight plan as a sign China had "learned a lesson" from snubbing John Paul II, but Lam cautioned against "too much expectation" from this pope's flyover.
"It's just a polite gesture. Beijing and the Vatican can be very friendly, and both sides won't cause extra trouble to their counterparts," said Lam, a senior researcher at the Holy Spirit Study Center.
Key obstacles to better ties include the Vatican's diplomatic relations with Taiwan, which Beijing views as a renegade province, and China's refusal to recognize the authority of the Holy See to appoint bishops. In China, bishops must publicly pledge their support for the Communist Party. Bishops who remain loyal to the Vatican risk detention, jail and torture.
Of the country's estimated 12 million Catholics, about half worship at "underground" churches not directly controlled by the authorities, with the rest at state-approved venues led by bishops appointed by the state-run Chinese Catholic Patriotic Association, which rejects Vatican authority.
To reinforce the atheist Communist Party's control of religion and reduce foreign influence, China plans to create its own "Chinese Christian theology." Based on China's culture and conditions, this home-grown state theology would better guide the practice of Christianity in China, top religious affairs official Wang Zuoan said last week.
Related
Before You Go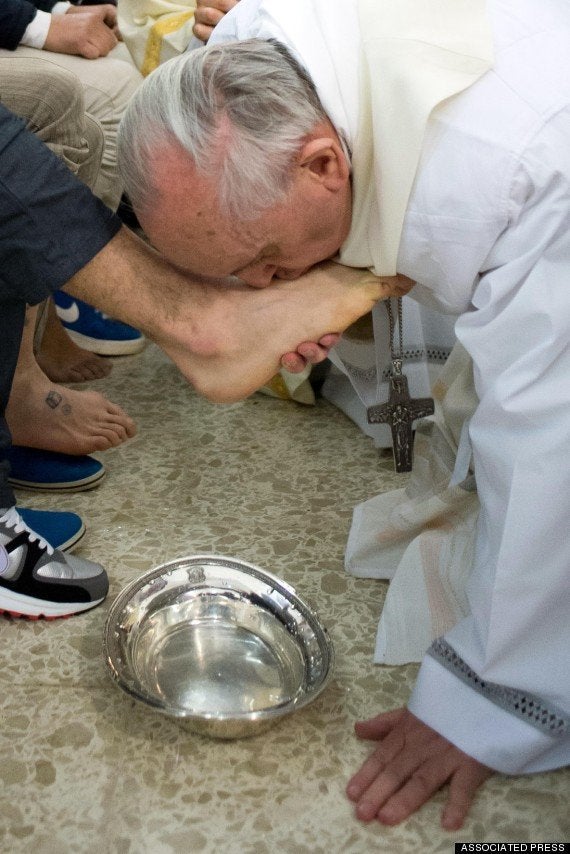 Pope Francis' Best Photos
Popular in the Community