WASHINGTON — Climate change denials amid catastrophic hurricanes are a reminder that humans are not a particularly smart species, Pope Francis said Sunday while flying over areas in the Caribbean decimated by Hurricane Irma.
"Man is stupid," he said, referencing a passage in the Old Testament, according to the The New York Times and The Associated Press. "When you don't want to see, you don't see."
The pope — who has sparred with President Donald Trump on several issues, including climate change — also urged the climate skeptics of the world to consult with a scientist.
"Those who deny climate change need to go to scientists and ask them," Francis said, according to Crux. He said the scientific community has been "clear and precise" in linking human activities to the ongoing crisis and that "each [person] has a moral responsibility, bigger or smaller." Climate change is a "serious matter over which we cannot make jokes," he said.
Pope Francis' comments came during a flight from Colombia to Rome, which passed over areas of the Caribbean left devastated by Hurricane Irma. According to Crux, journalists asked the pope about the moral responsibility world political leaders have to fight against climate change.
Climate scientists say powerful back-to-back hurricanes Harvey and Irma — which battered the Gulf Coast, the Caribbean and the U.S. Southeast over the last two weeks — were made worse by climate change. The Trump administration, however, has said now is not the time to discuss the role climate change played in the extreme weather events.
"To have any kind of focus on the cause and effect of the storm, versus helping people, or actually facing the effect of the storm, is misplaced," Scott Pruitt, head of the Environmental Protection Agency, told CNN last week in an interview about Hurricane Irma.
Before You Go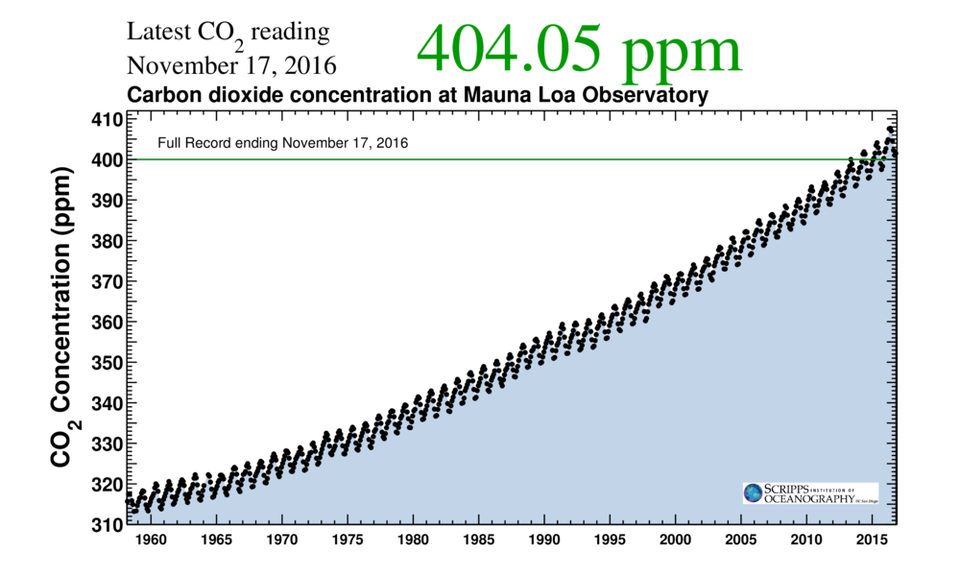 Climate Visuals For The Climate Change Denier In Your Life
Popular in the Community