WASHINGTON -- In his remarks to Congress Thursday, Pope Francis called on the U.S. to take "courageous actions" to address climate change.
"In Laudato Si, I call for a courageous and responsible effort to 'redirect our steps' and to avert the most serious effects of the environmental deterioration caused by human activity," Francis said. "I am convinced that we can make a difference and I have no doubt that the United States -- and this Congress -- have an important role to play."
"Now is the time for courageous actions and strategies," he said, calling for a "culture of care" and "an integrated approach to combating poverty, restoring dignity to the excluded, and at the same time protecting nature."
He called for an economy that is "modern, inclusive and sustainable," one that considers the plight of both the poor and the planet. And he pushed for technology to be used to make progress that "is healthier, more human, more social."
"I am confident that America's outstanding academic and research institutions can make a vital contribution in the years ahead," he continued.
Advocates for climate action have been hoping that the pope will be able to shift the conversation on climate change in a Congress where the Republican majority has been hostile to the issue.
But there are signs the pope's message is already resonating. A group of 11 House members, led by Catholic Rep. Chris Gibson (R-N.Y.), last week introduced a resolution calling on their colleagues to work "constructively" to "create and support economically viable, and broadly supported private and public solutions."
Anna Aurilio, director of Environment America's Washington office, said in a statement that the pope's message "is helping to rally the public in a way that politicians can no longer ignore."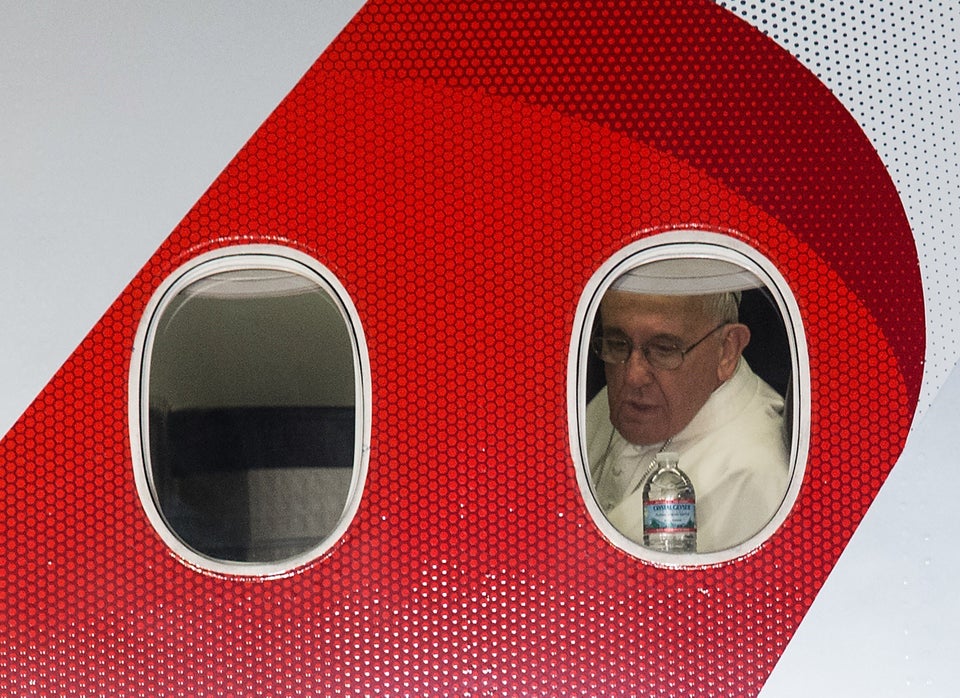 Pope Francis In The U.S.
Popular in the Community