A picture is worth a thousand words, as the phrase goes.
And after this snap of Pope Francis looking miserable while standing beside President Donald Trump at the Vatican began circulating online Wednesday, many people rushed to social media to suggest what some of them might be: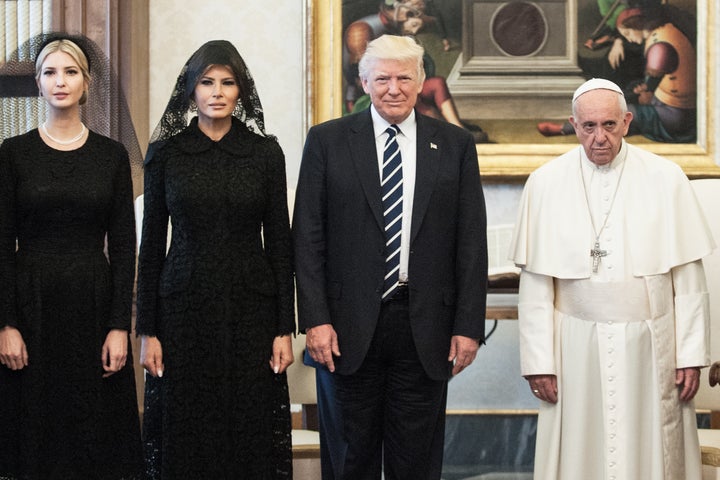 Trump's differences in opinion with the pontiff over issues such as immigration and climate change are well documented. But it would be unfair to say the pope looked completely forlorn throughout the president's visit.
Reuters news agency noted how he "smiled faintly" as he greeted Trump, but also pointed out that the pontiff was "not as gregarious as he sometimes is with visiting heads of state."
Twitter users, however, compared the above image to photographs taken of former President Barack Obama with the pope, in which they are both smiling. They also suggested just what Francis was thinking of as his picture was being taken with the president, wife Melania Trump and daughter Ivanka Trump.
Check out a sampling of the tweets below:
BEFORE YOU GO