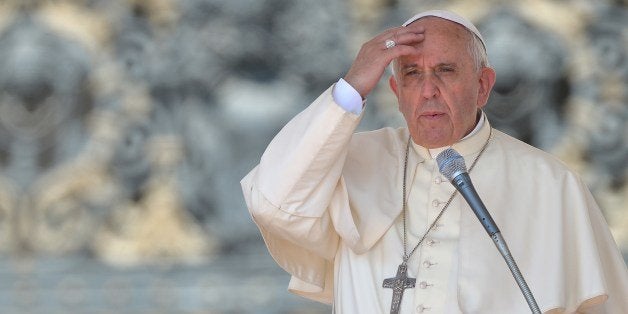 The global economic system is near collapse, according to Pope Francis.
The pontiff said he was especially concerned about youth unemployment, which hit 13.1 percent last year, according to a report by the International Labor Organization.
"The rate of unemployment is very worrisome to me, which in some countries is over 50 percent," he said. "Someone told me that 75 million young Europeans under 25 years of age are unemployed. That is an atrocity."
That 75 million is actually the total for the whole world, according to the ILO, but that is still too much youth unemployment.
Pope Francis denounced the influence of war and the military on the global economy in particular:
"We discard a whole generation to maintain an economic system that no longer endures, a system that to survive has to make war, as the big empires have always done," he said.
"But since we cannot wage the Third World War, we make regional wars," he added. "And what does that mean? That we make and sell arms. And with that the balance sheets of the idolatrous economies -- the big world economies that sacrifice man at the feet of the idol of money -- are obviously cleaned up."
Pope Francis is gaining a reputation for pointed comments on the global economy. In April, amid feverish media coverage of French economist Thomas Piketty's bombshell book on income inequality, he made clear his stance on the widening wealth gap with a tweet saying: "Inequality is the root of social evil."
Fittingly, the pope commemorated Thursday's kick-off game of the World Cup – a global tournament that has so far cost host nation Brazil at least $15 billion and sparked violent protest by the country's disenfranchised poor – with this message to his 4.14 million Twitter followers:
Support HuffPost
The Stakes Have Never Been Higher
Related
Popular in the Community